We are not out of the pandemic yet but hopefully in the near future, with better access to vaccines and the implementation of more effective public health programs, life will start getting back to normal. It has been more than a year without the liberty to visit friends and family, without the possibility to participate in chemistry conferences, without the regular contact with colleagues and students that we cherish so much, without the freedom to safely attend sporting events, concerts, or movie theaters.
It seems like a long time ago, but in the early stages of the pandemic, there was a sudden shortage of cleaning supplies and personal hygiene products.
This was to a large extent prompted by the widespread hoarding of basic household necessities such as soaps, detergents, hand sanitizers, disinfectants, diapers, and, of course, face masks. Hamsterkauf, literally meaning "hamster buy", is a peculiar noun in German used to describe this tendency to buy items in quantities larger than actually needed, much like the eponymous rodent stuffs his cheeks with food.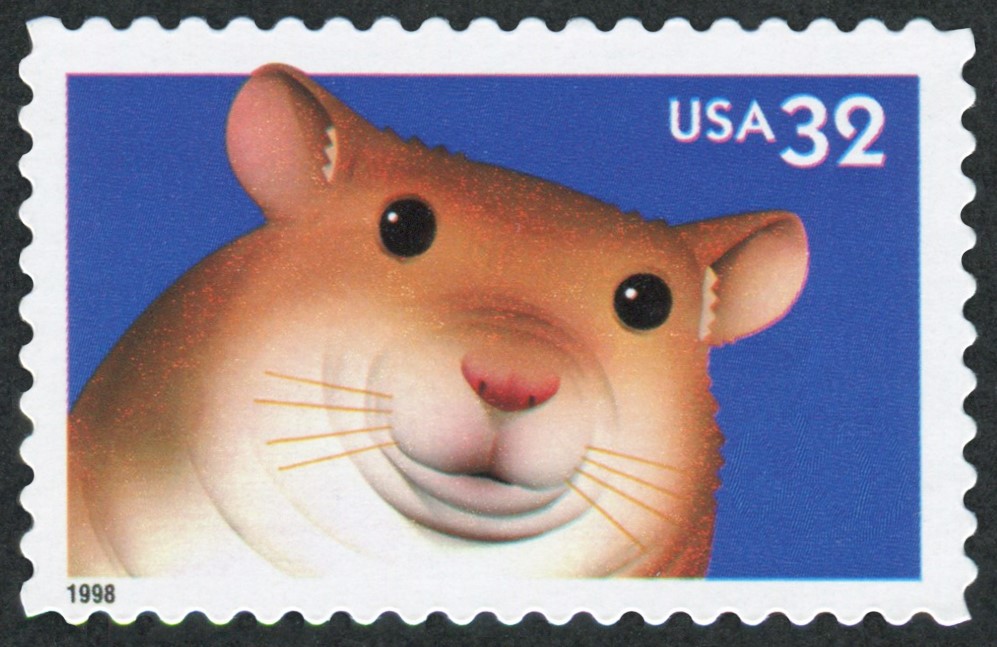 In a creative nod to panic buying, the Austrian Postal Service (Österreichische Post) issued last October an unprecedented stamp printed on toilet paper, with an adhesive backing that allows it to be affixed to a letter or package. The stamp was released to promote social distancing and features a baby elephant to remind people to keep a separation of at least one meter in public spaces. I think in most countries such distance is actually closer to two meters, and I do not really know how reliable the comparison with an elephant calf is, but it is a cute idea nevertheless. The piece of toilet paper where the stamp is printed also includes other units of length in the metric system and a few additional size illustrations, such as a mouse being about one decimeter long (1 m = 10 dm).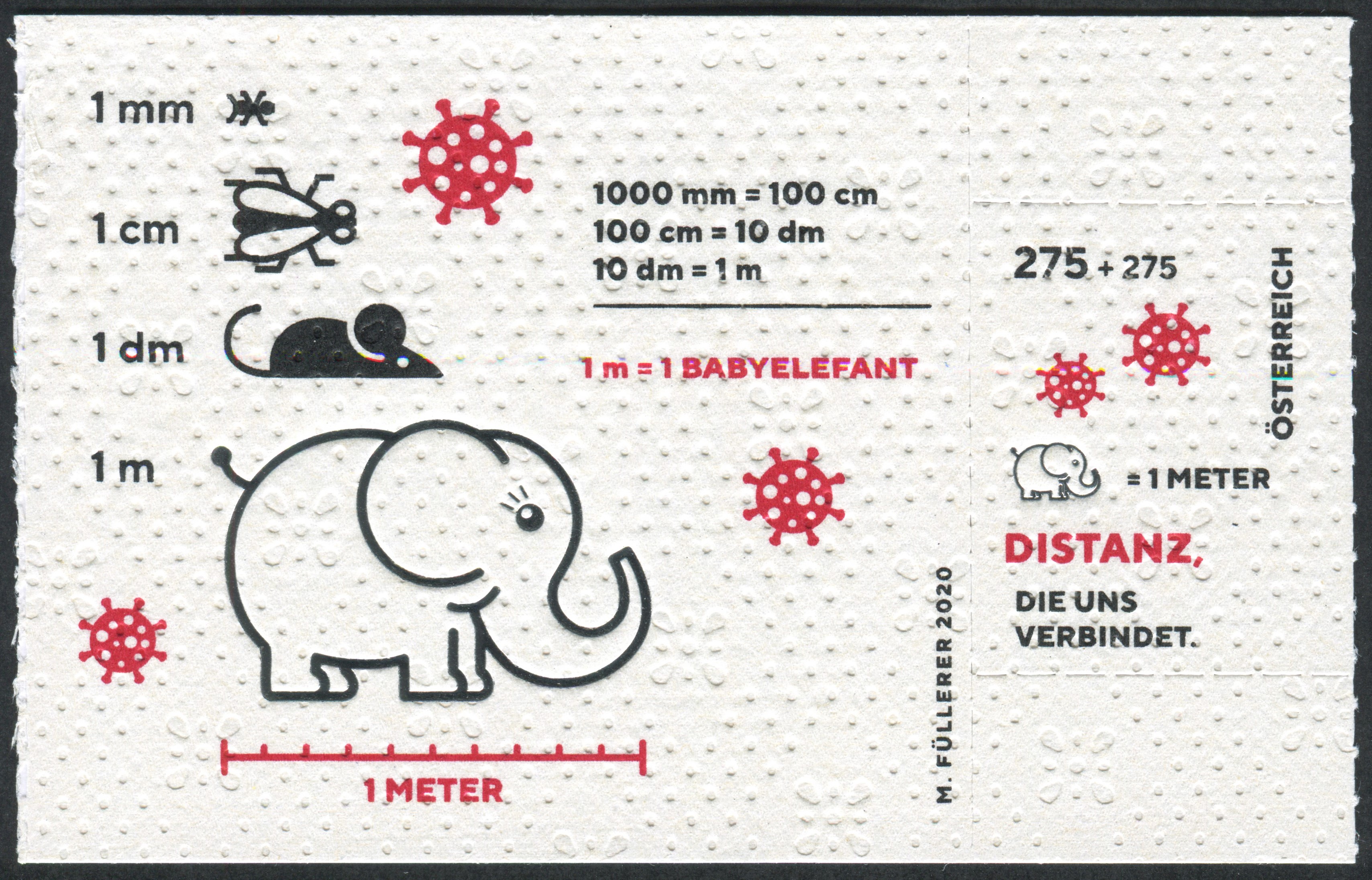 This "toilet paper" stamp is apparently becoming quite popular among philatelists who, perhaps unsurprisingly, are purchasing as many copies as possible wherever they can. As for me, I am perfectly OK with the one copy I have, which I am certainly planning to keep in mint, unused condition!
---
Also of Interest