Nine chemistry students at Concord University, Athens, USA, describe their experiences during the COVID-19 pandemic in drawings. All of them were enrolled in general chemistry courses for two consecutive semesters.
Introduction
The global education system has faced numerous challenges due to the COVID-19 pandemic [1–3]. Students were by far the most seriously affected, which led to a disruption in their learning [4]. Recent efforts to address these challenges have resulted in education literature mainly focused on identifying the challenges posed by the pandemic on student learning [5,6], providing strategies to address the challenges [7–10], studying the impacts of campus closures on the approaches educators adopted to teach [11,12] and mentor students [13,14], the perceptions of students in different online learning environments [15], as well as the experiences of researchers [16].
However, studies focusing on the students' experiences and their points of view during the pandemic are limited. Results from such studies will provide insights into a curriculum that meets the needs of the 21st-century student during a pandemic to improve learning outcomes [8, 17–19]. There is a need to allow the students to communicate freely without guiding questions in order to understand the impact of the pandemic from their perspective. As the old English adage says, "a picture is worth a thousand words."—art provides an alternative mode of summarizing and effectively communicating the experiences of students solely from their perspective, and in a manner that will be relatable to others [20-22].
To address this limitation in the literature, on the first day of classes in the Spring 2021 semester, students in a second-semester general chemistry course at Concord University, Athens, WV, USA (a predominantly undergraduate institution), were given an open-ended optional assignment that served the dual purpose of being an ice breaker and serving as a template for tailoring the course to meet the needs of students during the semester. The students were asked to draw or sketch something that summarizes their experience with chemistry during the COVID-19 pandemic. Nine out of seventeen students completed this optional assignment.
Results

The artwork of each student is presented below—intentionally without providing a description so that the reader can relate to each work on their own based on their experience during the pandemic.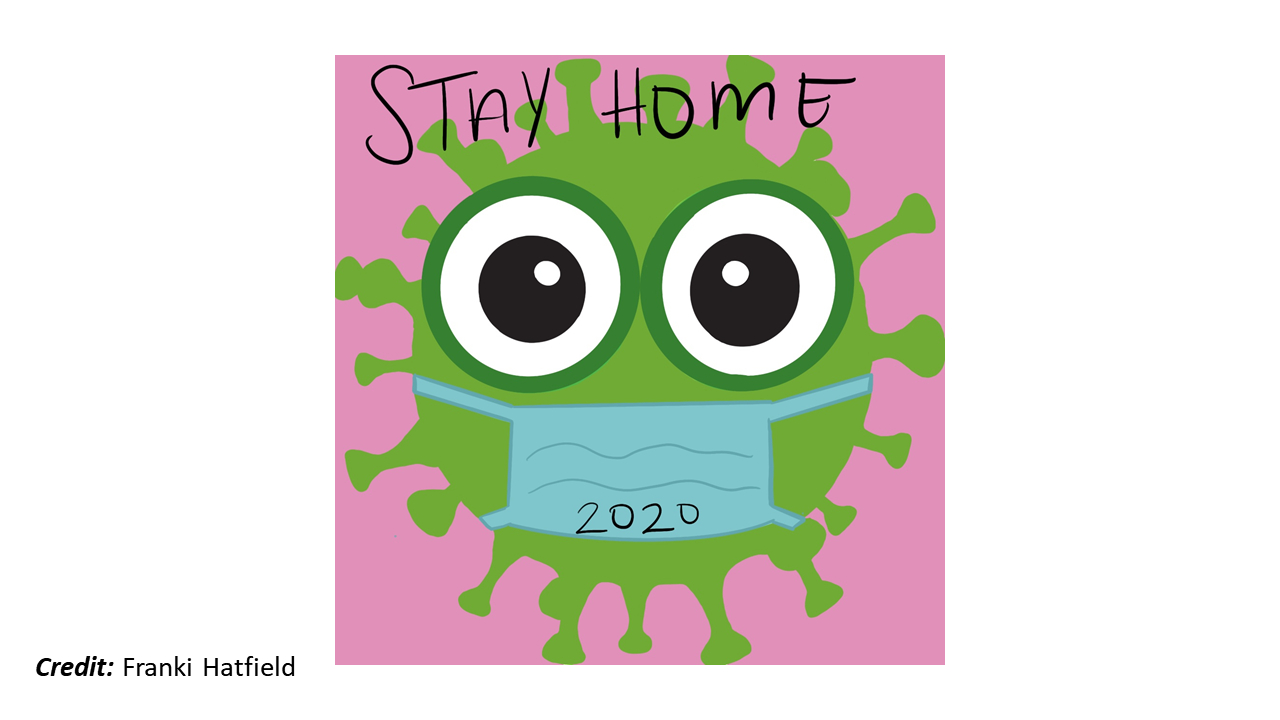 Figure 1.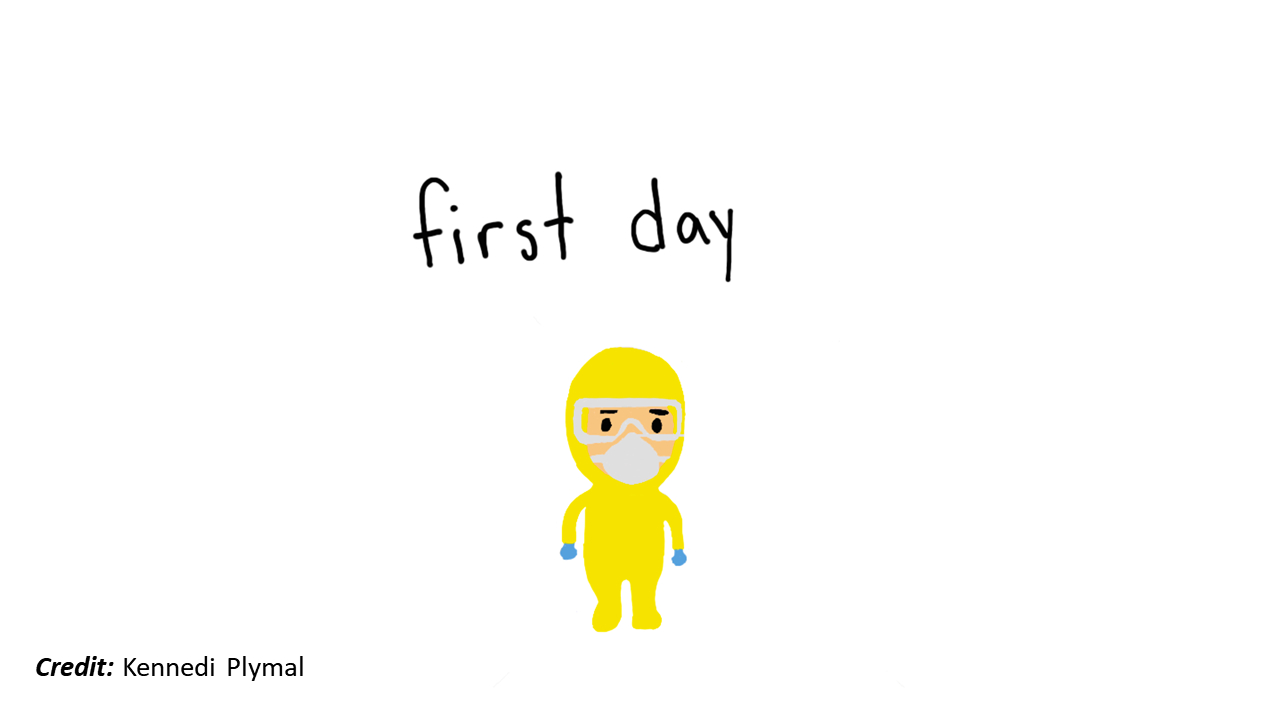 Figure 2.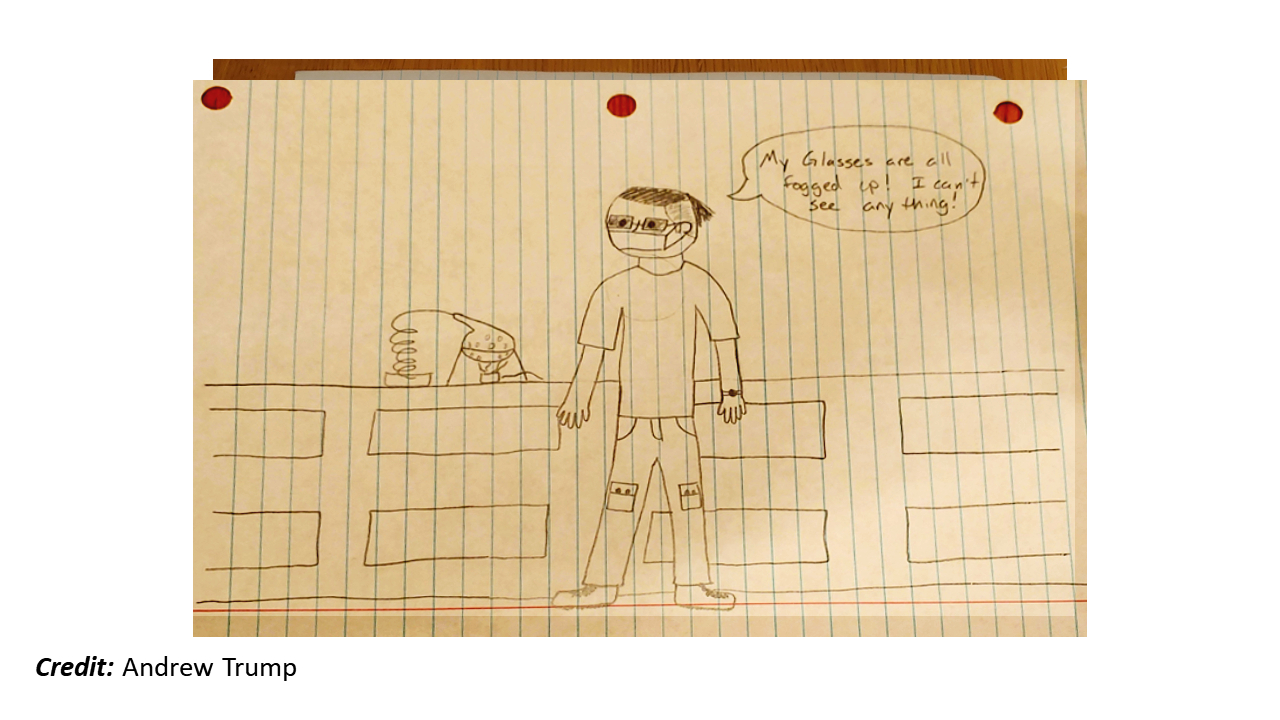 Figure 3.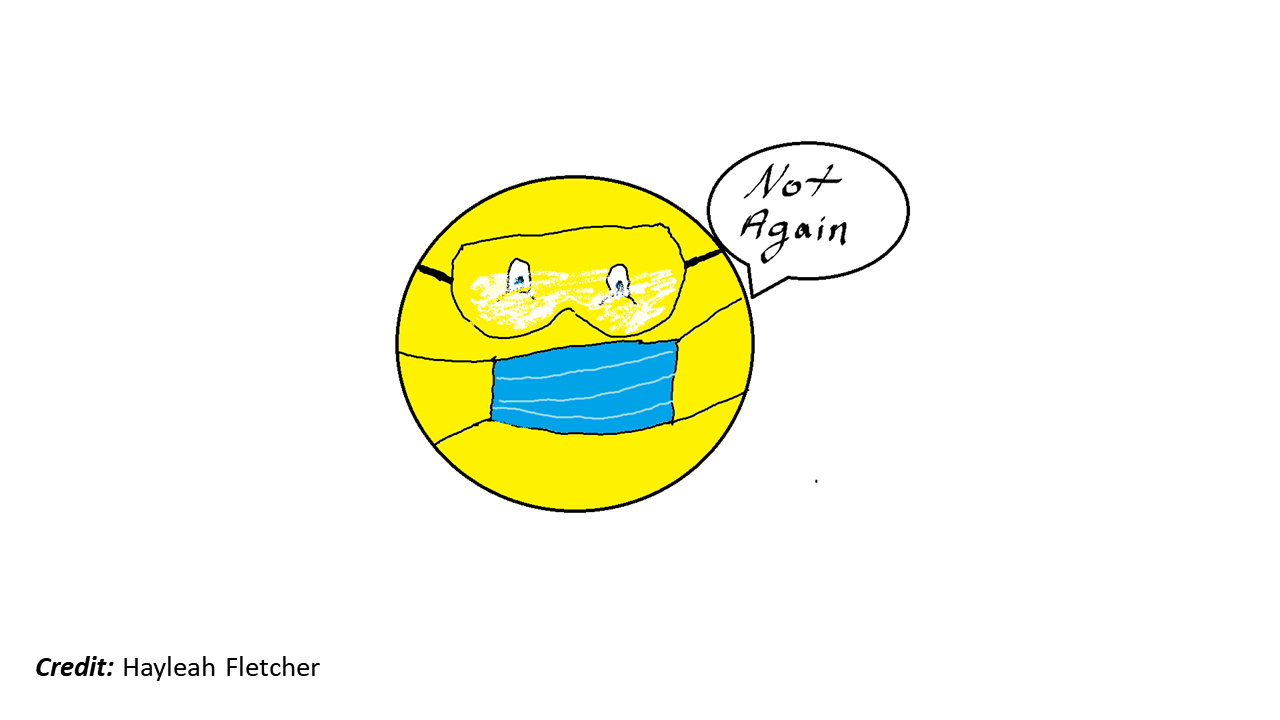 Figure 4.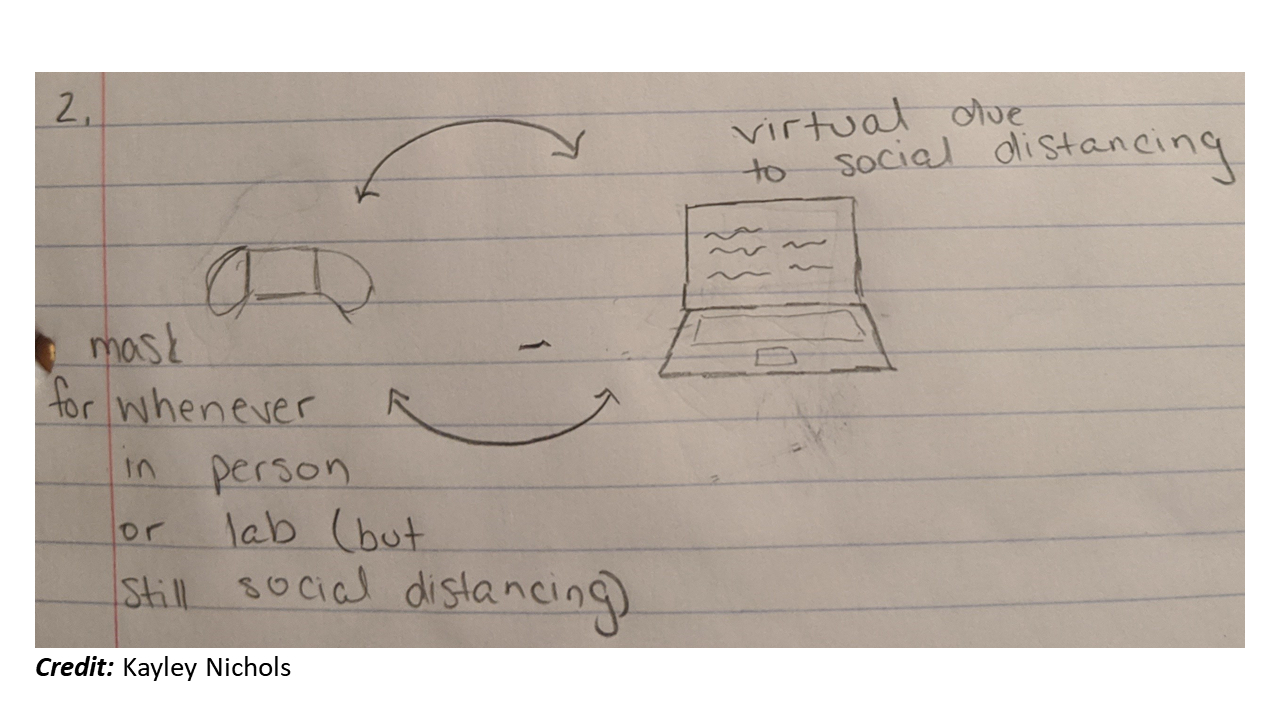 Figure 5.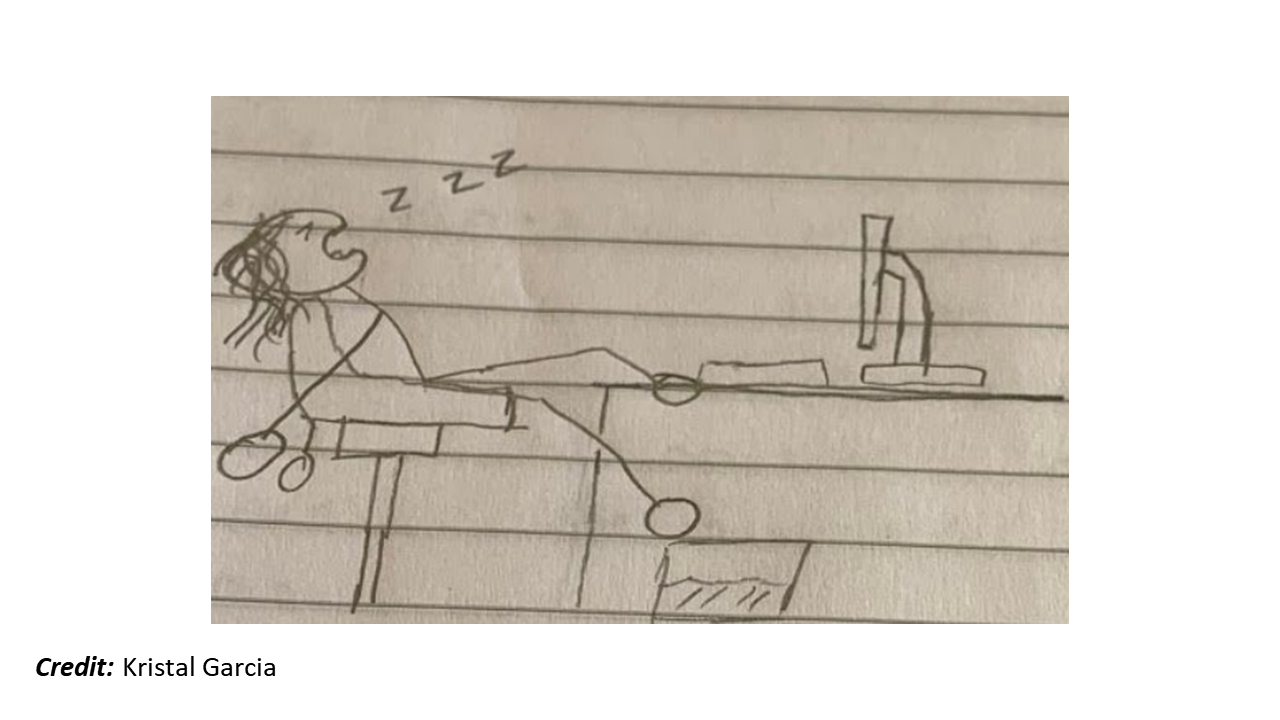 Figure 6.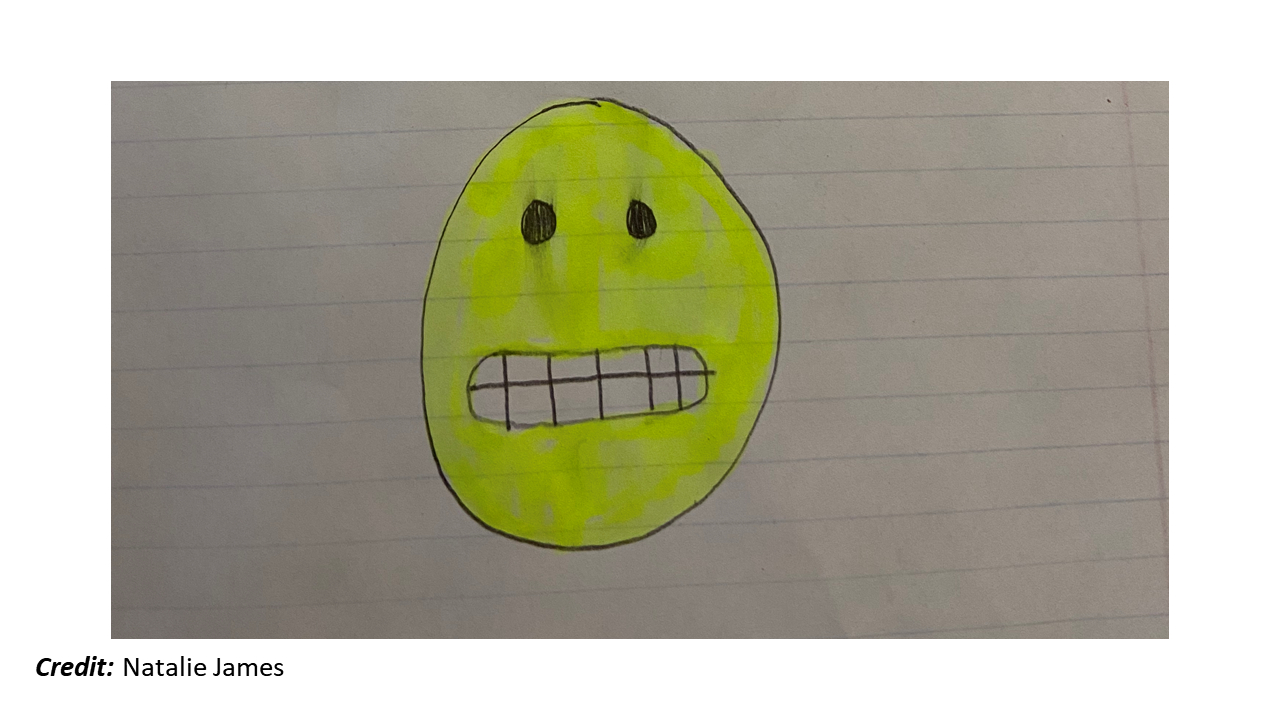 Figure 7.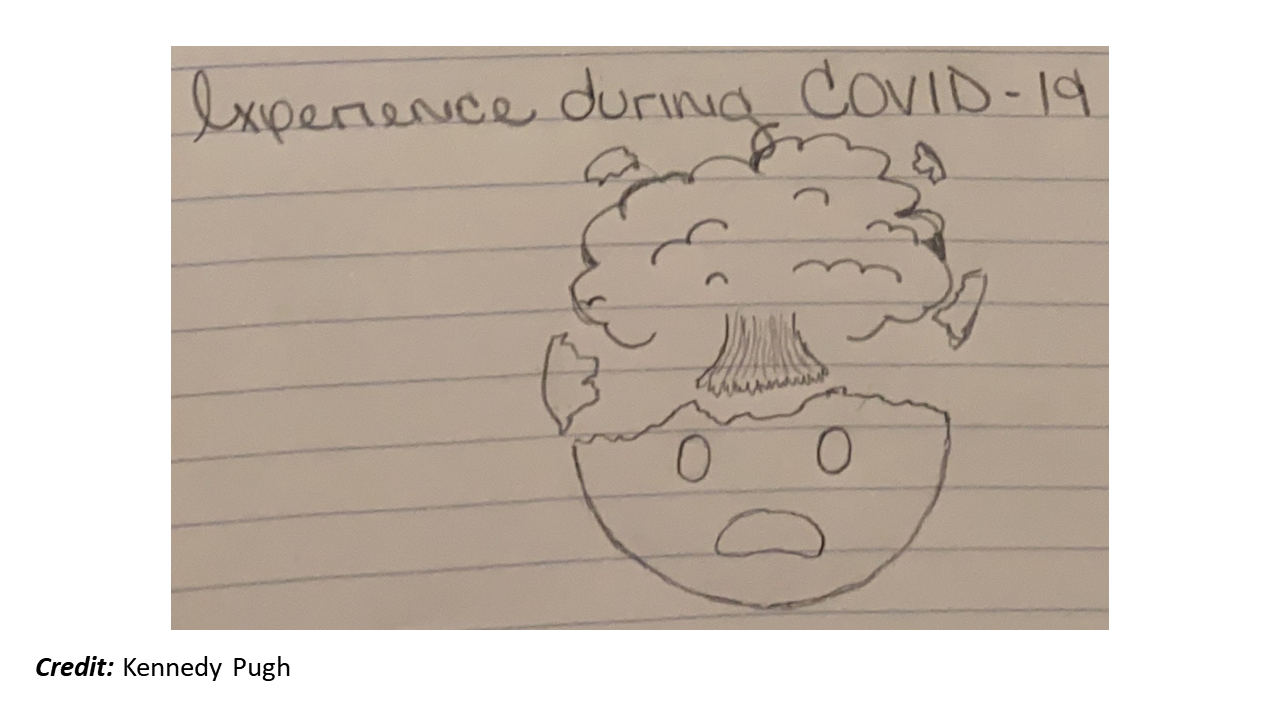 Figure 8.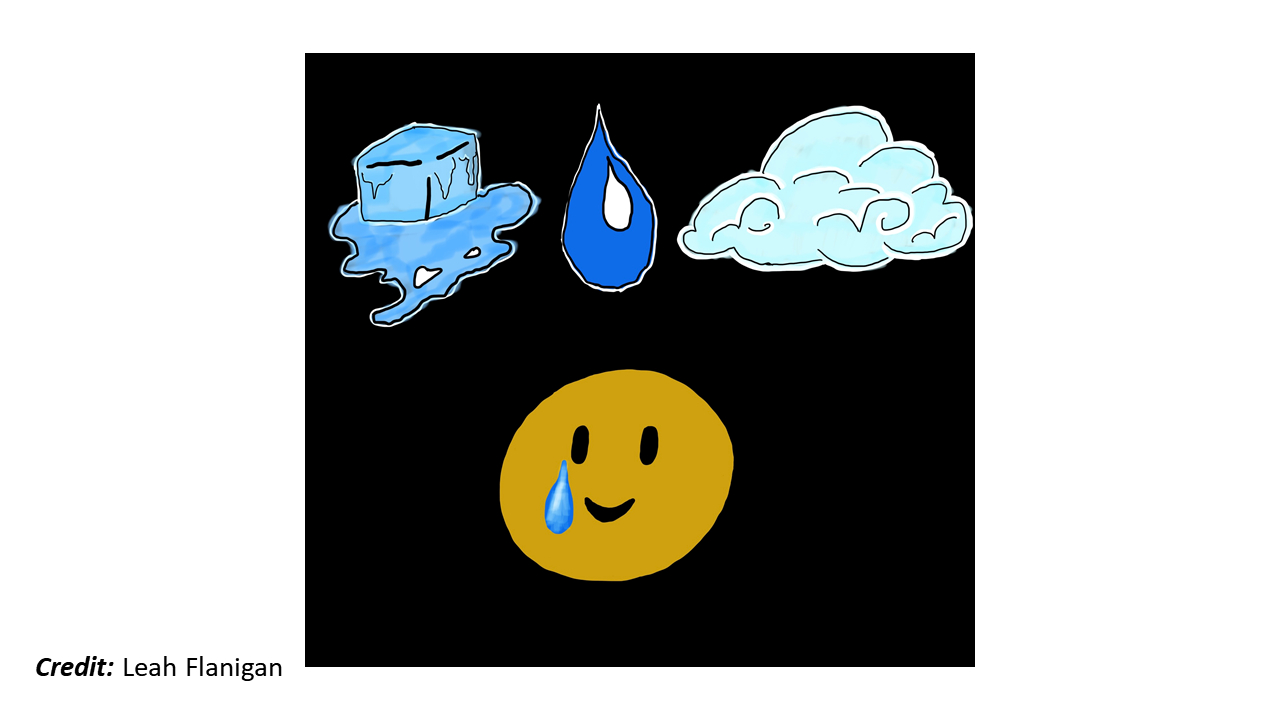 Figure 9.
Conclusion
In order to fully reflect the student experience, it is fitting to end with the words of Franki Hatfield (sophomore, chemistry major with a concentration in biochemistry) regarding the inspiration and description of her artwork (see Fig. 1): "My inspiration for this illustration came from 2020, the year we were fighting against COVID-19. It was a difficult year for everyone, especially students who had to quickly learn how to navigate the uncharted waters of online schooling. For me, I think 2020 is best represented by a light-hearted cartoon virus, and of course a mask. I hope this piece can bring as much joy to others as it did to me when I decided to create it."
References
[1] L. Sun et al., Coronavirus pushes education online, Nat. Mater. 2020, 19, 687–687. https://doi.org/10.1038/s41563-020-0678-8
[2] A. Herschhorn, A. T. Haase, Science at Its Best in the Time of the COVID-19 Pandemic, ACS Infect. Dis. 2021. https://doi.org/10.1021/acsinfecdis.1c00269
[3] H. M. Perera et al., The Impact of the COVID-19 Pandemic on the Future of Science Careers, Chem. Res. Toxicol. 2021, 34, 672–674. https://doi.org/10.1021/acs.chemrestox.0c00436
[4] T. A. Holme, Chemistry Education in Times of Disruption and the Times That Lie Beyond, J. Chem. Educ. 2020, 97, 1219–1220. https://doi.org/10.1021/acs.jchemed.0c00377
[5] S. Giri, P. Dutta, Identifying Challenges and Opportunities in Teaching Chemistry Online in India amid COVID-19, J. Chem. Educ. 2021, 98, 694–699. https://doi.org/10.1021/acs.jchemed.0c00720
[6] R. A. Rasheed et al., Challenges in the online component of blended learning: A systematic review, Comput. Educ. 2020, 144, 103701. https://doi.org/10.1016/j.compedu.2019.103701
[7] R. A. Tigaa, S. L. Sonawane, An International Perspective: Teaching Chemistry and Engaging Students During the COVID-19 Pandemic, J. Chem. Educ. 2020, 97, 3318–3321. https://doi.org/10.1021/acs.jchemed.0c00554
[8] J. Crawford et al., COVID-19: 20 Countries' Higher Education Intra-Period Digital Pedagogy Responses, J. Appl. Learn. Teach. 2020, 3, 1–20. https://doi.org/10.37074/jalt.2020.3.1.7
[9] M. Potgieter et al., Lessons Learnt from Teaching and Learning During Disruptions, in Research and Practice in Chemistry Education: Advances from the 25th IUPAC International Conference on Chemistry Education, Springer, Singapore, 2019, 89-107. https://doi.org/10.1007/978-981-13-6998-8_6
[10] S. McClean et al., Reflections on "YouTestTube.com": An Online Video-Sharing Platform To Engage Students with Chemistry Laboratory Classes, J. Chem. Educ. 2016, 93, 1863–1870. https://doi.org/10.1021/acs.jchemed.6b00045
[11] D. Cullen, Sharing Resources for those Moving to Online Classes – COVID 19, Chemical Education Xchange 2020.
[12] P. Engzell et al., Learning loss due to school closures during the COVID-19 pandemic, Proc. Natl. Acad. Sci. 2021, 118, e2022376118. https://doi.org/10.1073/pnas.2022376118
[13] Z. Koth, A. K. Lane, Adjusting Expectations: The Impact of 2020 Campus Closures on Advisors' Approaches to Graduate Student Mentorship, J. Microbiol. Biolo. Educ. 2021, 22, ev22i1.2475. https://doi.org/10.1128/jmbe.v22i1.2475
[14] L. Czerniewicz et al., Online teaching in response to student protests and campus shutdowns: academics' perspectives, Int. J. Educ. Technol. High. Educ. 2019, 16, 43. https://doi.org/10.1186/s41239-019-0170-1
[15] B. Akkoyunlu, M. Yilmaz Soylu, A Study of Student's Perceptions in a Blended Learning Environment Based on Different Learning Styles, Educ. Technol. Soc. 2008, 11, 183–193.
[16] V. Koester, Experiences of Two Researchers in the COVID-19 Crisis, ChemistryViews.org 2020. https://doi.org/10.1002/chemv.202000031
[17] Y. J. Dori et al., How to Promote Chemistry Learning Through the use of Ict, in Teaching Chemistry – A Studybook, SensePublishers, Rotterdam, 2013, 213-240. https://doi.org/10.1007/978-94-6209-140-5_8
[18] L. Jensen et al., Seeing through the eyes of a teacher: differences in perceptions of HE teaching in face-to-face and digital contexts, Stud. High. Educ. 2020, 45, 1149–1159. https://doi.org/10.1080/03075079.2019.1688280
[19] K. Butler-Henderson, J. Crawford, Digitally empowered students through teacher leadership: The role of authentic leadership, J. Appl. Learn. Teach. 2020, 3, 1–9. https://doi.org/10.37074/jalt.2020.3.s1.6
[20] J. Friesen et al., Communicating Science through Comics: A Method, Publications 2018, 6, 38. https://doi.org/10.3390/publications6030038
[21] F. Frankel, Communicating Science through Photography, J. Chem. Educ. 2001, 78, 1312. https://doi.org/10.1021/ed078p1312
[22] A. J. Friedman, Reflections on Communicating Science through Art, Curator 2013, 56, 3–9. https://doi.org/10.1111/cura.12001
Author Information
Franki N. Hatfield, Kennedi S. Plymal, Andrew C. Trump, Hayleah M. Fletcher, Kayley E. Nichols, Kristal M. Garcia, Natalie S. James, Kennedy N. Pugh, Leah B. Flanigan, Rodney A. Tigaa*, Department of Physical and Environmental Sciences, Concord University, Athens, WV 24712, USA
*corresponding author
---
Also of Interest
Essays by students about their COVID-19 experiences.