2011 is the International Year of Chemistry (IYC 2011) and the centenary of Marie Curie's Nobel prize in Chemistry. Therefore, ChemViews will introduce interesting women throughout the year.
Helena Dodziuk is Professor of Chemistry at the Institute of Physical Chemistry, Polish Academy of Sciences. She started her scientific career as a physicist working in a chemistry department which led to a career working on molecules with distinct topological properties, supramolecular complexes, and strained hydrocarbons with unusual spatial structures.
Please tell us a bit about how your career has developed?
My way into chemistry and a scientific carrier was by no means simple. At high school, I was the best of all the students in history and I wanted to study it. Taking into account the communist regime in my country at that time, my father said: "No, you are going to study medicine". My answer was "no". Our compromise was chemistry, but before my final exams I went with my best friend to the open day at the Department of Physics of Warsaw University and decided to study there. At high school we had a very demanding physics teacher so I passed the entrance exams but studying in general was not easy for me.
After finishing university, I was employed by the Institute of Organic Chemistry of the Polish Academy of Sciences. I was the first physicist there. People came to me saying how good it was having me there, what wonderful things we would do, but no one was able to formulate a problem for me. After some time I asked to change supervisor and, with this, made myself some powerful enemies. It took a long time to complete my PhD (on the spatial structure of unsaturated dienes, ketones and aldehydes) and even longer, ca. 20 years, for me to find my way in chemistry.
What do you enjoy most about your career today?
I love topological chemistry — all the 'crazy' molecules organic chemists have succeeded in making, like those shown below, but also elements of nontrivial topology in art or jewelry. Buddhist and Celtic ornaments are especially impressive in this respect.


I also enjoy teaching. I work in the institute of The Polish Academy of Sciences where we lecture seldom and only for Ph.D. students. Sometimes, however, I give lectures at Polish universities or abroad. I love explaining science to laymen, especially kids.
What is your biggest motivation?
My biggest motivation is always interest in what I do. But I believe that with such an approach I sometimes lose out since my interests are scattered between several, non-overlapping areas.
Do you think there are still differences between men and women in chemistry?
Of course, there are. Chemistry is a strongly feminized domain in my country: there are more women than men among the undergraduate and graduate students. I believe that in Poland there are an equal number of male or female Ph.D. holders in chemistry. However, when it comes to habilitation and Professors there is a huge gap.
As one of the female co-workers in our institute noticed some years ago, nearly no prizes have been awarded to publications by women in the institute's contests for best articles.
Have you ever experienced any personal struggles typical for women in sciences?
I believe so, although it was always covered by other arguments. For instance, in the Institute of Organic Chemistry I worked as a physicist and I was a 'foreign body', not a real synthetic organic chemist. Thus, independently of the results of my work, I was not promoted for many years and earned less than males at analogous positions.
What advice would you give other women thinking of embarking on a scientific career?
Let interest be your main, if not the only, driving force.
What do you do in your spare time?
To a great extent I am a humanitarian, I love foreign languages, history, reading, traveling, singing, and sightseeing.
What would you like to be doing ten years from now?
It is difficult to say. I am now close to the retirement age, but I hope to be active in science for long time.
Thank you very much for this interview.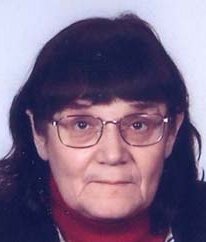 Professor Helena Dodziuk studied physics at the Warsaw University, Poland, before completing her Ph.D. in Organic Chemistry at the same university. She did her habilitation in Physical Chemistry at the Department of Mathematics, Physics, and Chemistry of Wroclaw University, Poland. In 1965, she joined the Institute of Organic Chemistry, Polish Academy of Sciences, where she remained until moving to her current position at the Institute of Physical Chemistry, Polish Academy of Sciences, in 1999. Helena Dodziuk got her Professor title from the President of Poland in 2002.
Dodziuk is the author of several books, including books on strained hydrocarbons, cyclodextrins, and supramolecular chemistry.
Selected Publications
H. Dodziuk, Introduction to Supramolecular Chemistry, Kluwer, Dordrecht, 2002.
Cyclodextrins and Their Complexes. Chemistry, Analytical Methods, Applications, Ed. H. Dodziuk, Wiley-VCH, Weinheim, 2006.
Strained Hydrocarbons. Beyond van't Hoff and LeBel Hypothesis, with a foreword by Roald Hoffmann, Ed. H. Dodziuk, Wiley-VCH, Weinheim, 2009.
Small molecules in C60 and C70. Which complexes could be stabilized?
T. Korona, H. Dodziuk,
J. Chem. Theor. Comp. 2011, 7, 1476-1483.
DOI: 10.1021/ct200111a
CPMAS study of rings inversion of cis-decalin in the solid state when complexed with β-cyclodextrin
H. Dodziuk, M. Pietrzak,
Austr. J. Chem. 2010, 63, 709-711.
DOI: 10.1071/CH09525

---
► see all Women in Chemistry Interviews
See also:
Aspirin was first made in 1897 and is the most widely used medicine in the world, so how does it remain an exciting drug?
The discovery of fullerenes was neither quick nor easy, and was rich in surprising twists
---

Published: 11 November 2010
ISBN: 978-3-527-32956-4
Author: Jan Apotheker, Livia Simon Sarkadi