The Modeling of Molecular Properties conference in Heidelberg, Germany, 9–11 October, 2011, was the closing event of the Graduate College 850 (GC850), a program of collaboration between inorganic, organic and theoretical chemistry research groups at the University of Heidelberg. GC850 was set up in 2003 to train experimental chemists in the theoretical and computational methods involved in molecular modeling and was chaired by Professor Peter Comba, University of Heidelberg, who also opened the conference (below).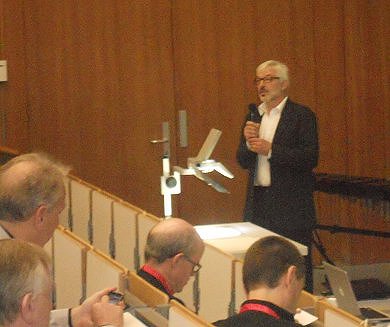 The range of talks on offer reflected the diversity of the GC850 members and provided some fascinating insights into new refinements of methods for more acurate modeling and the structural and mechanistic details these methods can elucidate.
In the break, there was a presentation of the new book Modeling of Molecular Properties, edited by Peter Comba and containing all an experimental chemist needs to know about modeling methods for small chemical to large biological molecules and materials. A copy was presented to each member of the GC850 by Comba and Gudrun Walter, Wiley-VCH (below).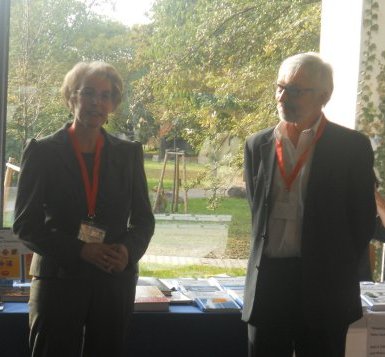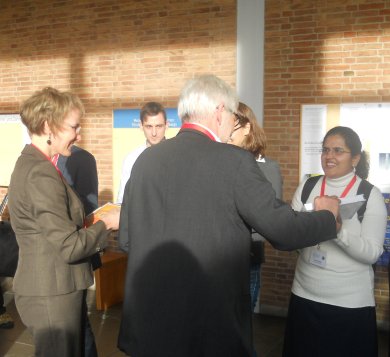 The first day concluded with the spectacular "Chemistry and Opera" arranged by Professor Gerald Linti, University of Heidelberg. This demonstrated the beauty and fun of chemistry as Linti told the story of a Chinese Princess while his assistants performed chemistry experiments in time to live opera.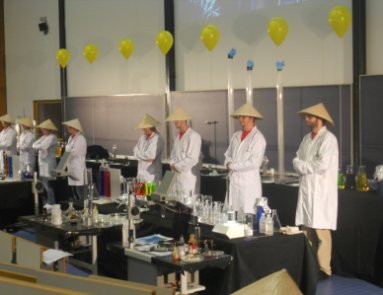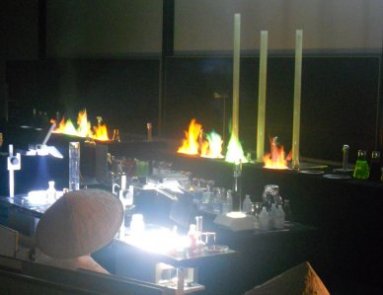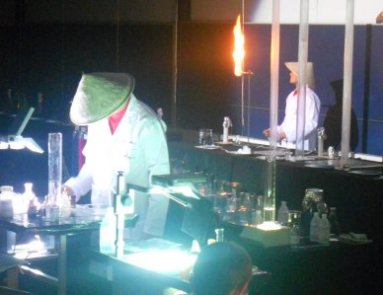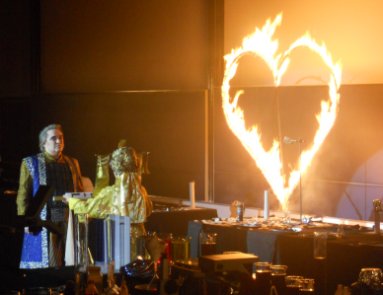 The high quaility presentations continued the following day and included a public lecture by Emeritus Professor Carl Djerassi, Stanford University, USA, and developer of the first oral contraceptive pill. The talk was titled "Blame the chemists: the divorce of sex from reproduction" and was followed by the conference dinner.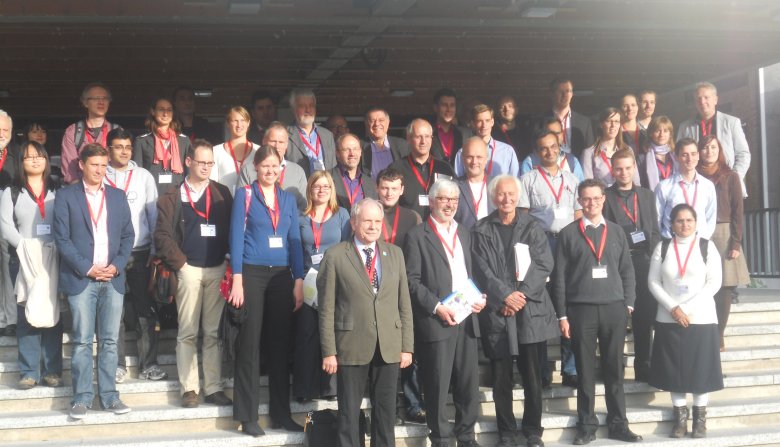 Above: The members of GC850 along with the speakers for the final conference in the GC850 program.
---
See also: