Scientists from the Ludwig-Maximilian University of Munich, Germany, have thoroughly investigated the X-ray crystal structures, spectrochemical analysis, and energetic properties for a newly synthesized series of tetrazolate materials (see scheme).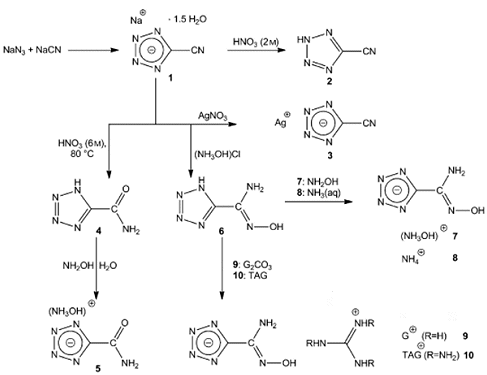 Thomas Klapötke and his team combine calculations to determine heats of formation potential detonation/propulsion parameters with direct measurements to determine thermal behavior and sensitivities towards impact, friction, and electrostatic discharge in their comprehensive study. The highly sensitive silver salt of 5-cyanotetrazole 3 was described as the most promising primary explosive in the series.
---
This article is available for free as part of the ChemPlusChem free trial.
Also of interest: