Satoshi Minakata and colleagues, Osaka University, Japan, prepared, isolated, and characterized an inclusion complex of [60]fullerene and organosilylated γ-cyclodextrin.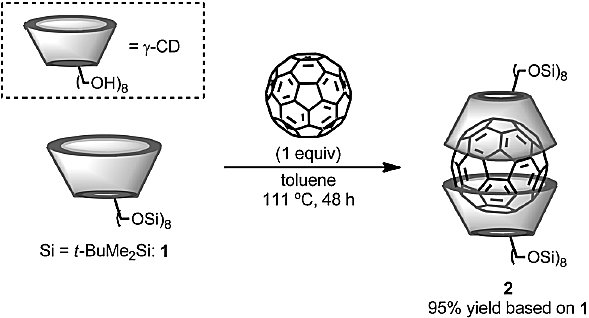 The complex is highly soluble in nonpolar and weakly polar organic solvents, such as CHCl3 or cyclohexane. It allows to separate C60 from C70, selective chemical functionalization of C60, and solution-processed fabrication of a thin film of the complex.
Further research on the use and application of the complex is ongoing.
---