Thomas M. Kläusli from AVA Biochem, Muttenz, Switzerland, the first company which industrially produces the platform chemical 5-hydroxymethylfurfural (5-HMF) from biomass, spoke with Dr. Vera Koester for ChemViews Magazine about the challenges of producing platform chemicals from renewables.
AVA Biochem produces high quality sustainable platform chemicals made from biomass waste. Can you please say something about how you do that?
We produce the renewable platform chemical 5-hydroxymethylfurfural (5-HMF) by using a modified hydrothermal carbonization (HTC) process. The normal HTC process uses heat and pressure to turn wet biomass into biocoal. Biomass is first hydrolyzed, then dehydrated, and 5-HMF is formed as an intermediate. The modified process allows us to stop the reaction at the right moment to extract the maximum amount of 5-HMF.
The initial HTC process, developed by our parent company AVA-CO2, offers very precise quality control. Thanks to the extraction and purification steps following the HTC process, 5-HMF is available in up to 99.9 % purity. Currently, we are using fructose, sourced in Europe, to produce 5-HMF, but the modified HTC technology is proven with other sugars, including those derived from biomass.
Our Biochem-1 plant in Muttenz, Switzerland, started production at the beginning of this year and has a production capacity of 20 tonnes of 5-HMF per year. We should be able to scale up to 40 tonnes per year through process optimization by the end of this year.
What was the greatest challenge?
We built the 5-HMF production plant based on the HTC technology in just 18 months. This is something which had never done before.
As we are the first company to produce renewable 5-HMF on a commercial scale, right now the main challenge is to raise awareness of the substance, its applications, and AVA Biochem's work.
Besides technical challenges, we also have to cope with the fact that we, until very recently, were an unknown start-up in the market. As a start-up, we could not run big communication campaigns. So we had to be very selective to target the right industry segments with our communications efforts.
You say that you are the first industrial plant in the world for production of 5-HMF from biomass in operation. Why is this?

5-HMF is produced from sugars through the dehydration of fructose. Previously, 5-HMF production was lengthy and highly manual. Fructose was treated with acids and then subjected to liquid–liquid extraction, turning it into organic solvents, such as methyl isobutyl ketone. We have created a highly-efficient, automated production process which will allow for easy scale-up and, eventually, bulk production of 5-HMF in the future. We are producing 5-HMF continuously.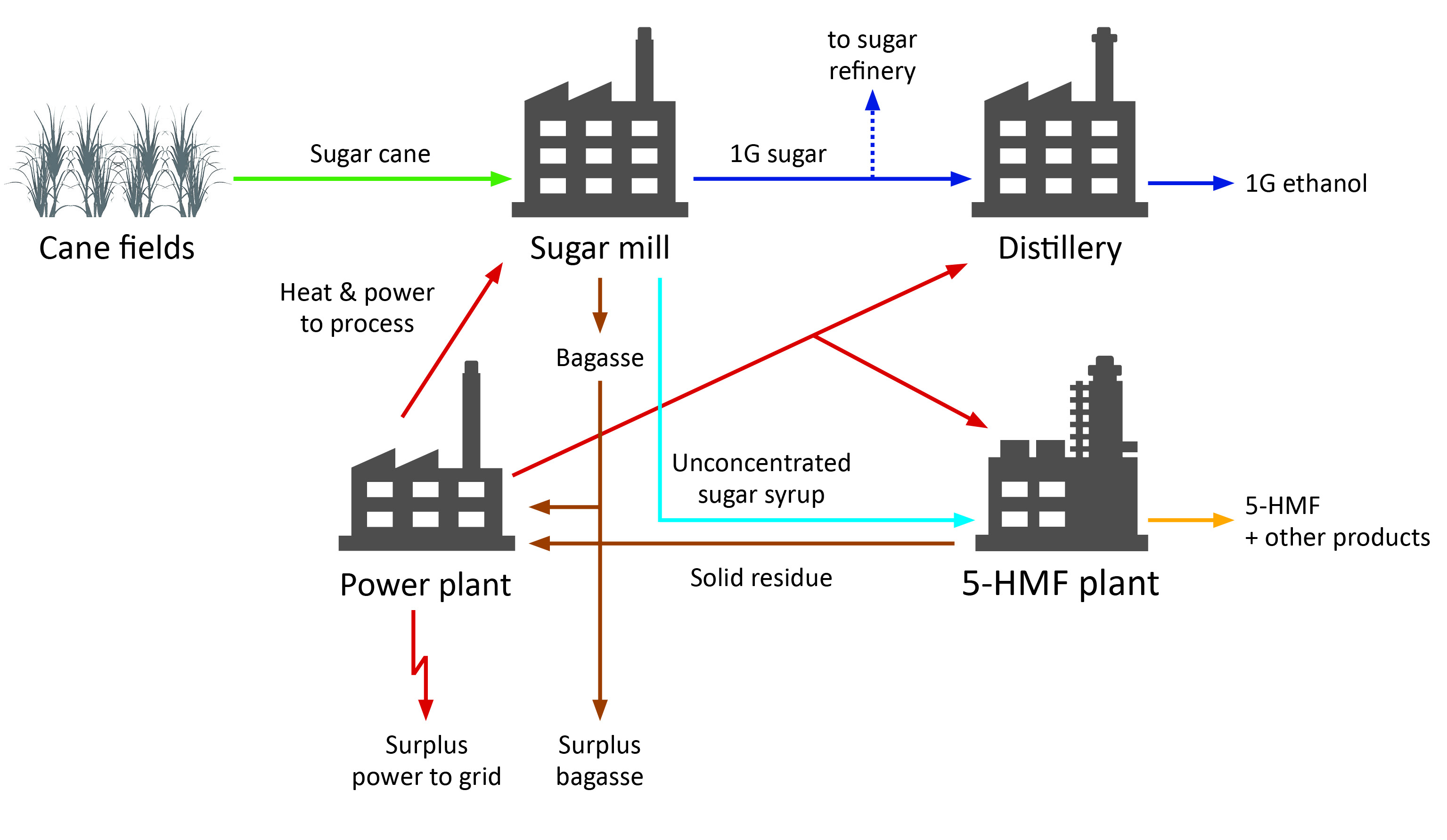 Another challenge is using biomass as a feedstock for chemical compounds. This is due to its high oxygen content in form of hydroxy groups. 5-HMF can be derived from biomass by water elimination from fructose, which only has two functional groups. This is the optimal case, because for producing polymers the monomers should react "at two ends".
When producing 5-HMF, different monomers can be formed – those with two identical or two different functional groups. When two different groups are formed, they should be able to react and create polymers. For example, polyesters can be formed from the reaction of diols with dicarboxylic acid or from the reaction of two hydrocarboxylic acids. Polyesters from two identical groups can be formed from carbolactum by ring opening and condensation or from hydroxymethylfuroic acid by condensation.
Organic reactions are facilitated by the functional groups of the reactants. In general, alkyls only react selectively at the desired positions. By contrast, unsaturated carbon functional groups and functional groups containing carbon–oxygen and carbon–nitrogen bonds have a more diverse array of selective reactions.
The recent technological breakthrough in the industrial-scale production of 5-HMF opens up the long-awaited pathway to large-scale industrial application of a wide variety of renewable chemicals, bio-based materials, and products. To bring prices down to a more competitive level, building large-scale industrial production facilities to deliver higher quantities of 5-HMF to industry is necessary.
Why is 5-HMF so interesting?
5-HMF has been identified as a valuable and promising platform chemical by the US Department of Energy. It is a renewable platform chemical that can replace fossil-derived alternatives and can be used for a wide range of applications. 5-HMF has huge potential to help decarbonize the global economy.
5-HMF also has a wide range of applications – from chemicals and plastics to food and pharmaceuticals. Currently, it is primarily being used in the research and development of innovative new materials and products, such as polymers, resins, coatings, paints, varnishes, artificial fibers, and additives.
The oxidation of 5-HMF can also produce intermediate chemicals such as 2,5-furandicarboxylic acid (FDCA), which is another interesting platform chemical and the basis for producing polymers from biomass. FDCA can replace terephthalic acid in polyester, especially polyethylene terephthalate (PET).
What is your market share and what are your future plans for production?
AVA Biochem estimates that it has a 20 % global market share; by the end of the year this could reach 40 %. 5-HMF is a relatively new market with many small producers. We expect worldwide production of 5-HMF to rise in the coming years and we hope to become market leader of an important platform chemical.
As mentioned before, the next "big thing" will be to construct large-scale 5-HMF production facilities. We are currently speaking to a number of global industry players to form a joint venture for 5-HMF production.
Where do you see the future of sustainable platform chemicals? What are future challenges?
Bio-based platform chemicals like 5-HMF are extremely interesting because of their versatility. Brand owners from many sectors are looking to increase the renewable percentage of their products and AVA Biochem is one of many companies in the bio-based sector working hard to make the bioeconomy a reality. Performance, delivery, and quality are also key for the renewable chemical sector to be taken seriously.
Competing with petro-based products in terms of price and performance is key as the 'green' aspect alone is not enough for renewable chemicals to go mainstream. Thankfully, bio-based chemicals are becoming increasingly cost-competitive and related markets, such as biopolymers, are growing in size and value. The main challenge is for industrial-scale production to increase.
5-HMF has many applications in the bioplastics market, which is a promising future avenue. Bioplastics make up a small part of the global plastics market, but its annual growth was 42 % between 2008 and 2013. The production capacity of biopolymers was over 700,000 tonnes in 2010 and is expected to reach 1.5 million tonnes by 2018.
As mentioned before, 5-HMF intermediate FDCA can substitute PET, through bio-based polyethylene furanoate (PEF). This is another promising pathway, given that global PET output in 2009 was 49.2 million tonnes and PET fiber accounted for about two-thirds. PET for packaging and films accounted for 34 %.
The full-scale commercialization of the bioeconomy will take time and increased investment. There are many innovative advances that are helping growth, e.g., the conversion of lignocellulosic biomass into sugars and the formation of key platform molecules.
For us, it is vital for further application development to occur in conjunction with leading industry partners. Raising awareness of the bioeconomy's benefits is also something the industry needs to do more.
And what is most fascinating for you about your job?
I work in parallel for AVA-CO2 and AVA Biochem as Chief Marketing Officer and find it extremely interesting to work in a dynamic environment on two companies in two different sectors at different stages in their development. The promising outlook for both companies pays off for many long nights.
Thank you for the interview.
---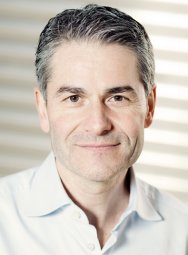 Thomas M. Kläusli holds a Bachelor of Science from City University of Seattle, Bellevue, WA, USA, as well as a Master of Business Administration (MBA) from McCombs School of Business, Austin, TX, USA. He worked for many years in the financial sector at Credit Suisse, Zurich Switzerland, and at ABB in both Zurich, Switzerland, and Stamford, Connecticut, USA, before moving to the telecommunications industry as a Strategy manager.
Since 2010, he has been Chief Marketing Officer at AVA-CO2, Zug, Switzerland, and since 2012, he has held the same position at AVA Biochem, Muttenz, Switzerland.