Investing in Future Thought-leaders
Three independent companies, STOE, Darmstadt, Germany, DECTRIS, Baden, Switzerland, and Xenocs, Grenoble, France, cooperated with the International Union of Crystallography (IUCr) and invited postdocs and assistant professors to an intensive seven day theoretical and practical training, called IUCr-UNESCO OpenFactory. 21 young scientists from 15 countries who have the potential to become future thought-leaders for crystallography in their home country were selected from 170 applications.
The event took place in Darmstadt, Germany, and Grenoble, France, from 9 to 19 September 2014. In Grenoble, the participants spent time at the European Synchrotron (ESRF) and were trained in Small Angle X-ray scattering (SAXS) at Xenocs' headquarters. In Darmstadt, the scientists were trained in Single Crystal and Powder XRD at STOE's headquarter.
One of the attendees, Dr. Ivica Đilović, Assistant Professor at the University of Zagreb, Croatia, said that "the program itself was a really intense combination of both theoretical lectures and practical training with a charming and unforgettable social program."
100 Years of Crystallography
On the last two days, invited guest speakers gave presentations at STOE's headquarter. Among them was Professor Gautam R. Desiraju, Indian Institute of Science, Bangalore, and Immediate Past President of IUCr. He gave a presentation about 100 years of crystallography. To show the major role of crystallography for chemistry, he selected 15 crystal structures of "small" compounds and travelled from 1912 to today to describe how the determination of these crystal structures has advanced knowledge.

Sodium chloride was the first crystal structure discovered. William Lawrence Bragg could determine it by using M. von Laue, W. Friedrich, and P. Knipping's discovery of the diffraction of X-rays by crystals.
In 1929, Kathleen Lonsdale published a paper on the structure of the benzene ring in hexamethylbenzene where she proved by X-ray diffraction methods that the benzene ring is flat.
Johannes Martin Bijvoet achieved the first experimental determination of the absolute configuration of optically active compounds in 1951. He used anomalous dispersion of X-ray radiation to solve the structure of sodium rubidium (+)tartrate tetrahydrate. By this he also proved Emil Fischer's random assignment correct.
In 2005, Desiraju found that sodium saccharin dihydrate shows ordered and disordered crystal parts, could be a good model for nucleation and to understand crystallization and the crystallization mechanism.
In general, the newer examples showed that crystallography remains a cutting-edge field athough today its use shifts to solving crystal structures of biological macromolecules and to resolving chemical dynamics and reactions.
New Crystallography Network
The participants of the OpenFactory had the opportunity to discuss recent research results, learn from highly experienced XRD users, and build up networks. After ten days of joint learning and travelling, the young scientists and guest scientists have found new friends and cooperation partners.
For Dr. Habib Boughzala, Assistant Professor from Tunisia, this was an unforgettable event and Dr. Awal Noor, University of Bayreuth, Germany, said: "For me this event organized by STOE was a wonderful experience. I was able to learn a couple of things which now I have to practice myself. The idea of bringing the OpenFactory together with the STOE users meeting was really nice. It helped not only to introduce all of us to the new software of STOE but also brought people from different nationalities together at one place. I am sure this will help everyone to collaborate and discuss their problems life-long. In my opinion it was a nice opportunity to get to know each other and make friends beyond borders."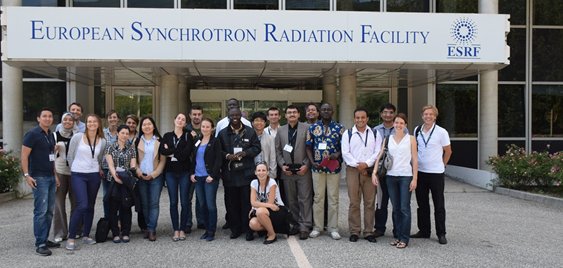 Ivica Đilović concluded "that attendance to this event was of great benefit for me and hopefully for people with whom I am going to share this knowledge. It was a great opportunity to acquire new skills and to get "live" experience in well-planned lectures and exercises. I learned a plethora of different tricks and even got answers on some of my current problems."
Martin Fark, Co-CEO and CFO of STOE, said that they would like to continue to be a place to regularly exchange ideas.
---
Also of interest: