Chemistry – An Asian Journal
This year, 2015, marks the 10th volume of Chemistry – An Asian Journal. The journal was founded in 2006 as a high-impact general chemistry journal with roots in Asia and a broad international appeal among readers and authors. The Asian Chemical Editorial Society (ACES), whose constituent member societies co-own the journal, has grown from the original six societies when the first issue was published to include 13 major chemical societies from across Asia and the Pacific region today.
In its first volume, the journal published just 94 articles—88 Full Papers and 6 Focus Reviews. In 2009, Chemistry – An Asian Journal began accepting Communications, and in 2014 the journal published 132 Communications, 305 Full Papers and 36 Focus Reviews, for a total of 473 articles (s. Fig. 1).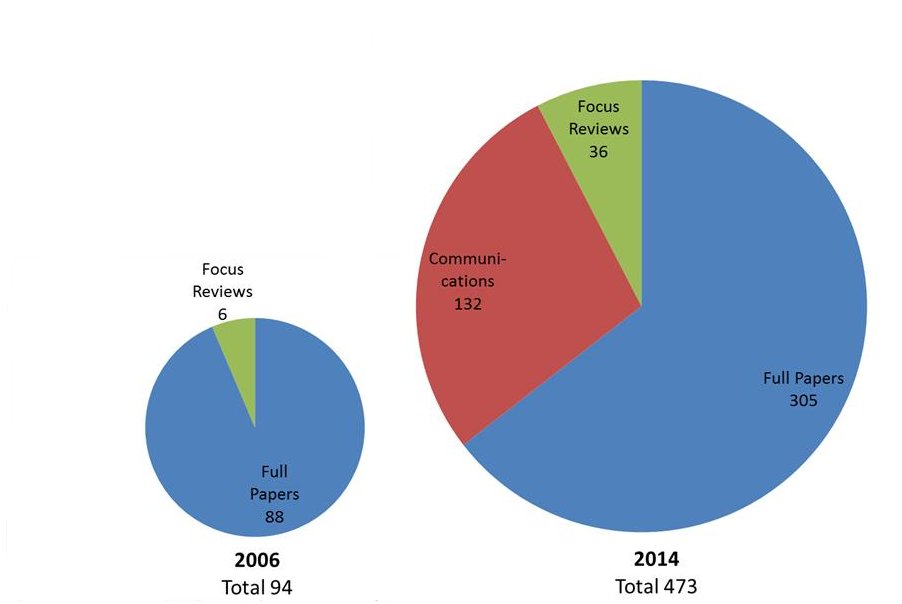 Figure 1. Articles published in Chemistry – An Asian Journal in 2006 and 2014.
This dramatic growth has been accompanied by a shift in the geographic origin of the published papers. In 2006, only nine papers from China were published, with more than six times as many coming from the rest of Asia and nearly twice as many from Europe. In 2014, by contrast, nearly half of all contributions had corresponding authors in China (s. Fig. 2), with solid growth also coming from other parts of Asia. The number of papers from the established communities in Europe and North America has increased more modestly.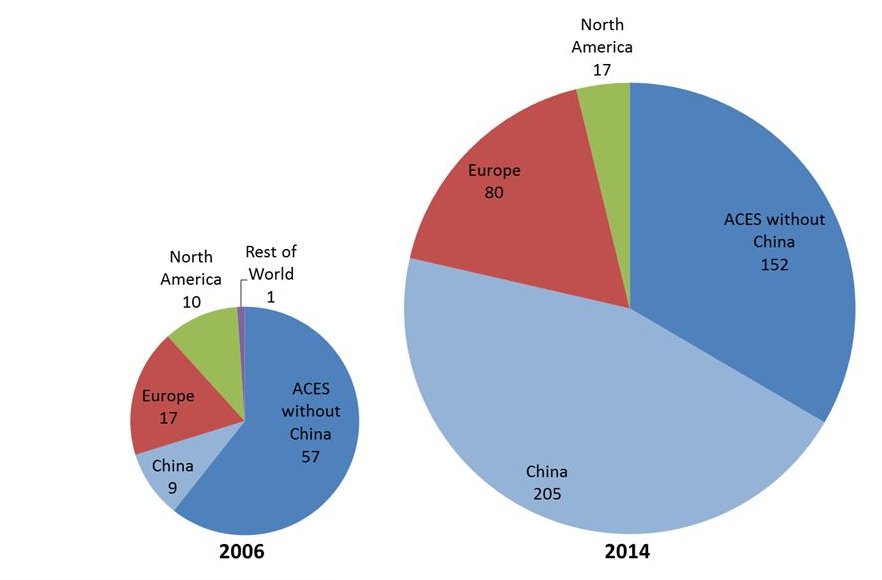 Figure 2. Geographic origin of articles published in Chemistry – An Asian Journal in 2006 and 2014. ACES includes Australia, China, Hong Kong, India, Indonesia, Japan, Korea, Malaysia, New Zealand, Singapore, Taiwan, Thailand, and Vietnam.
10th Anniversary
To celebrate the 10th volume, Chemistry – An Asian Journal features a special first issue with contributions from authors with a particularly close connection to the journal. In short interviews, the journal's most prolific authors reflect on what has changed for them personally and professionally since Chemistry – An Asian Journal was founded.
More special features are planned throughout the year, including a special issue featuring contributions from the journal's current and former Editorial and International Advisory Board members as well as a reception at the Pacifichem conference in Honolulu, Hawaii, Dec. 15–20, 2015.
---
Short interviews with the journal's most prolific authors