Named after the prolific inventor Jerome Lemelson, the annual prize honors an "outstanding mid-career inventor who is dedicated to improving our world through technological invention and innovation."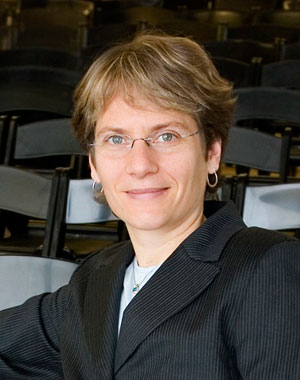 This year, the award goes to Carolyn Bertozzi, who becomes the first woman to win the prize.
Bertozzi, 43, received her B.S. in chemistry from Harvard University and her Ph.D. in chemistry from UC Berkeley in 1993, then in 1996, after completing postdoctoral work in immunology, returned to join the Department of Chemistry faculty. Since, she has been appointed to the International Advisory Board of Angewandte Chemie.
Her main interest has been to develop new chemical reactions that can be employed in biological systems. In particular, she studies the role played by glycans on the surfaces of cells. She invented a technique to monitor cell-surface glycans by using an artificial sugar that is incorporated into the glycan chains. Once incorporated, the sugars can be labeled with small organic molecules to probe and identify cancerous cells.
She also holds patents on genetically-encoded aldehyde tag technology and a cell nanoinjector, an instrument that introduces molecules into living cells via a nanoneedle.
---
Real-time bioluminescence imaging of glycans on living cells
A. S. Cohen, E. A. Dubikovskaya, J. S. Rush, C. R. Bertozzi,
J. Am. Chem. Soc. 2010.
DOI: 10.1021/ja101766r
Bioorthogonal Chemistry: Fishing for Selectivity in a Sea of Functionality
E. M. Sletten, C. R. Bertozzi,
Angew. Chem. Int. Ed. 2009, 48, 6974-6998.
DOI: 10.1002/anie.200900942
Angew. Chem. 2009, 121, 7108 – 7133.
DOI: 10.1002/ange.200900942
Synthesis and Microcontact Printing of Dual End-Functionalized Mucin-Like Glycopolymers for Microarray Application
K. Godula, D. Rabuka, K.T. Nam, C.R. Bertozzi,
Angew. Chem. Int. Ed. 2009, 48, 4973-4976.
DOI: 10.1002/anie.200805756
Angew. Chem. 2009, 121,5073 – 5076.
DOI: 10.1002/ange.200805756