Surely the most memorable marathon race of all time took place on August 30, 1904 in conjunction with the 1904 Olympic Games in St. Louis, MO, USA [7,8]. Shortly after 3 o'clock in the afternoon, 31 runners set off on the long course, during a temperature of 32 °C (90 °F) in the shade. Conditions for the event could be considered most inauspicious; along the entire route there were only two watering stations where one could get head and arms cooled with the aid of moist sponges. In those days it would have been most unusual to be able to drink any water at all during the race itself. A further difficulty for the runners was the fact that all along the largely sandy stretches of the course, accompanying automobiles were raising so much dust that the runners were constantly forced to swallow and cough.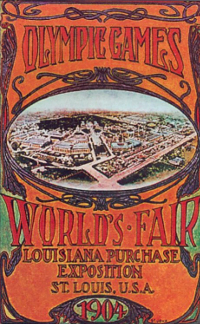 At kilometer 14, the favorite, Fred Lorz from New York, had to quit because of severe cramps. The same happened to other runners, with the result that less than half of them reached the finish line. At kilometer 20, the American Thomas Hicks also was seemingly done in, and wanted to quit.
But his attendant, Charles Lucas, was able to offer two "restoratives": a large swig of brandy and a dose of strychnine. These seemingly did the job until kilometer 30, where Hicks got a second dose of strychnine. This time it was less effective, though, because after only a few additional kilometers Hicks couldn't take any more, and threw himself down along the side of the road. His deflated face was ashen, his eyes were dull and frozen, and his speech was confused.
Lucas decided, however, to give him another dose of strychnine, two eggs, another sturdy swig of brandy, and a sponge-full of warm water in the face. Hicks ran some more. Two kilometers short of the finish line there were two hills to be overcome. Ahead of each of them Lucas gave him a powerful swig out of the brandy flask, but even so, Hicks was each time only able to walk up the hill, and then run down.
There's no record of how much brandy Hicks consumed altogether, but ahead of the last hill the flask was empty, and had to be refilled. At the end – completely dehydrated, probably completely drunk as well, and poisoned with strychnine – he staggered over the finish line and collapsed. His vital signs were so weak that he was unable to accept his winner's trophy. After about an hour he was slowly recovering, but still couldn't stand, and had to be taken by car to the award ceremony.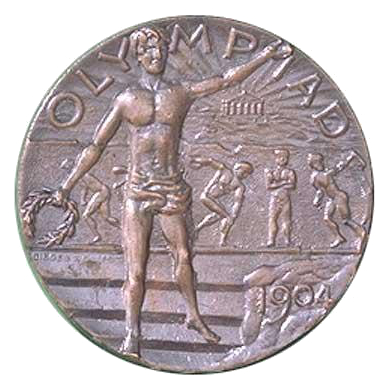 Hicks' attendant, Charles Lucas, was utterly convinced that his charge was able to win the gold medal only thanks to the provisioning with brandy and strychnine. Looking back on it from today's perspective, that "bolstering" would amount to aggravated bodily assault. The alcohol tranquilizer reduced Hicks' physical potential [9], while at the same time the strychnine led to an uncontrolled development of cramps. Both doping agents were profoundly useless, in addition to which use of the strychnine was highly risky. Thomas Hicks probably suspected how very fortunate he had been to survive that race; in any event, he never again participated in a marathon, and lived to be 89.
References
[7] S. Pain, New Scientist 2004, 46. http://www.newscientist.com/article/mg18324595.900-marathon-madness.html
[8] D. Martin, R. Gynn, The Olympic Marathon, Human Kinetics, Champaign, 2000. ISBN: 978-0-88011-969-6
[9] D. Dawson, K. Reid, Nature 1997, 388, 235. http://www.nature.com/nature/journal/v388/n6639/full/388235a0.html
>> Back to article: Strychnine: From Isolation to Total Synthesis