Professor Jens B. Nielsen, Head of Division of Systems and Synthetic Biology, Director of the Life Science Engineering Area of Advance at Chalmers University of Technology, Gothenburg, Sweden, has founded several companies that have raised more than 25 million EUR in venture capital, is inventor of more than 50 patents and has published more than 450 research papers and more than 40 books.
Here, Professor Jens B. Nielsen talks to Dr. Claudia Ley for ChemViews Magazine about his career and how to transfer fascinating research results into a successful biotech company.
What is your research focused on?
I study metabolism using a range of different methods, but mostly based on mathematical modeling. I use the resulting insights for engineering yeast and other microorganisms for the production of valuable chemicals that can be used to replace chemicals traditionally derived from fossil fuels. I also use these methods to understand the mechanisms behind human metabolic diseases such as cancer, type 2 diabetes, and cardiovascular disease.
What is your motivation?
To make discoveries that can benefit society.
You direct and work together with many scientists. What advice would you give to up-and-coming scientists?
Keep focus on a few topics initially and try to establish a method or concept where you have a unique position. Then you can use this for establishing collaborations and hereby learn many new things as well as you can gear your research work.
You have founded several very successful companies, how do you know that an idea could become a company?
Initially, you see that there may be some commercial application of your finding. If this is narrow you should just license or sell it to a company, but if it in any way represents a technology that can find broader use then there may be the basis for establishing a company. It is a process and involves a lot of (fun) work.
What is important when building up a company?
Getting the right team together is the most important thing. How the team works together is absolutely essential for success. Second is, of course, that there is good technology and science behind it.
Is it easier to build a biotech-related company than in other fields?
Absolutely not. Biotech companies are inherently difficult to build as there is often a long way to the establishment of a product. And there are many risks along this path.
What kind of risks are there?
The key issue in establishing a successful company is to have a focus on getting the first product on the market. Even if you have a broad technology platform, it is important to focus initially on demonstrating a use of this for getting a product into the market. This process will bring along many challenges that can not be foreseen, but which are extremely valuable for long-term survival of the company. In this context, it is important to find partners that have the same vision and view of the company as you, as well as investors that are willing to bring on additional investment if needed.
What are the main challenges in the field of biotechnology today?
Despite much fundamental knowledge, we still find it difficult to design biological systems for our specific needs. We are getting better, but we need more fundamental knowledge and we need to integrate this into mathematical models so we can formalize design of biological systems.
Biotechnology is such a broad field, but if we look specifically at the use of biotechnology for production of fuels and chemicals, a field that is gaining a lot of attraction currently due to the objectives of establishing fossil free societies, then the main challenge is to be able to faster and more efficient develop cell factories that can meet demands for industrial scale production. Today it takes five to eight years to develop a cell factory and it is very costly. This development time has to be reduced significantly in order to make it attractive for the chemical and fuel industry to switch to biobased production of fuels and chemicals.
Please tell us a bit about how your career has developed?
I am chemical engineering of education. Rapidly I got fascinated by biotechnology and the opportunities associated with using living cells for production of molecules that can be used as pharmaceuticals, materials, fuels etc. I then started my own research group to characterize the metabolism of microbial cells and later we started to engineer their metabolism for improved production. Along this travel my group expanded and is today very large, but all work on understanding and engineering metabolism in all different kind of cells.
Thank you very much for this interview.
---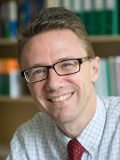 Jens B. Nielsen studied Chemical Engineering and gained his PhD degree in Biochemical Engineering from the Danish Technical University (DTU), Lyngby, in 1989. He established his independent research group at DTU and was appointed full Professor there in 1998. Nielsen was Fulbright visiting professor at Massachusetts Institute of Technology (MIT), Cambridge, MA, USA, from 1995–1996.
In 2008, he was recruited as Professor and Director to Chalmers University of Technology, Sweden, where he is currently directing a research group of more than 50 people and the Life Science Area of Advance, which coordinates over 200 researchers from five departments.
Selected Awards
2012 Charles D. Scott Award 2012, Symposium on Biotechnology for Fuels and Chemicals, USA
2012 Nature Award for Mentoring, Nature Publishing Group, UK
2013 Norblad-Exstrand Medalj, The Swedish Chemical Society, Sweden
2014 Norblad-Exstrand Medalj, The Swedish Chemical Society, Sweden
2015 Zhang Dayu Lectureship, Dalian Institute for Chemical Physics, Chinese Academy of Science, China
2016 Gaden Award, American Chemical Society (ACS), USA
Selected Publications
Fundamental Bioengineering,
John Villadsen (Ed.), Sang Yup Lee, Jens Nielsen, Gregory Stephanopoulos (Series Eds.),
Wiley-VCH, Weinheim, 2016.
ISBN: 978-3-527-33674-6

Micro- and Nanosystems for Biotechnology,
Christopher Love (Ed.), Sang Yup Lee, Jens Nielsen, Gregory Stephanopoulos (Series Eds.),
Wiley-VCH, Weinheim, 2016.
ISBN: 978-3-527-80129-9
Also of Interest