William von Eggers Doering passed away last week. Those who knew him will remember him as a very remarkable person.
As a well respected physical organic chemist, he was probably best known for his work on the Cope rearrangement of bi- and tri-cyclic systems that lead to fluxional structures (i.e., bullvalene). He also demonstrated that the Cope rearrangement proceeded through a chair-like transition state and expressed an interest in varied other fields of organic chemistry such as carbene insertions, additions to multiple bonds, and intramolecular rearrangements.
Doering was born in Fort Worth, Texas, USA, in 1917. He was educated at Harvard (B.S. 1938, Ph.D. 1943) and served on the faculties of Columbia (1943-52), Yale (1952-68) and Harvard. Among his many honors are the ACS awards in Pure Chemistry (1953) and for Creative Work in Synthetic Organic Chemistry (1966) and the James Flack Norris Award in Physical Organic Chemistry (1989).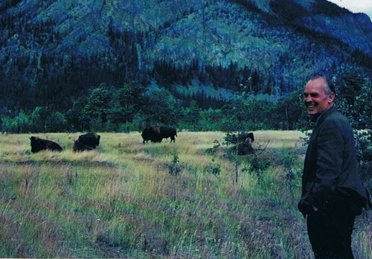 Professor Doering in Boulder, Colorado, USA, 1966. Courtesy of Professor Emanuel Vogel and Christiane Vogel.