The Nobel Prize in Chemistry 2021 will be announced tomorrow.
Our readers think a European or American biochemist will win the 2021 Nobel Prize in Chemistry. About 18 % of participants think the winner will be a woman. The most-mentioned fields after biochemistry are materials/polymers, organic chemistry, and medicinal chemistry.
The most-suggested Laureates are Omar M. Yaghi, known for work on metal-organic frameworks (MOFs) and covalent organic frameworks (COFs), Katalin Karikó, who works on mRNA technology, and Shankar Balasubramanian, who works in the field of nucleic acids.
Who Will Win the 2021 Nobel Prize in Chemistry?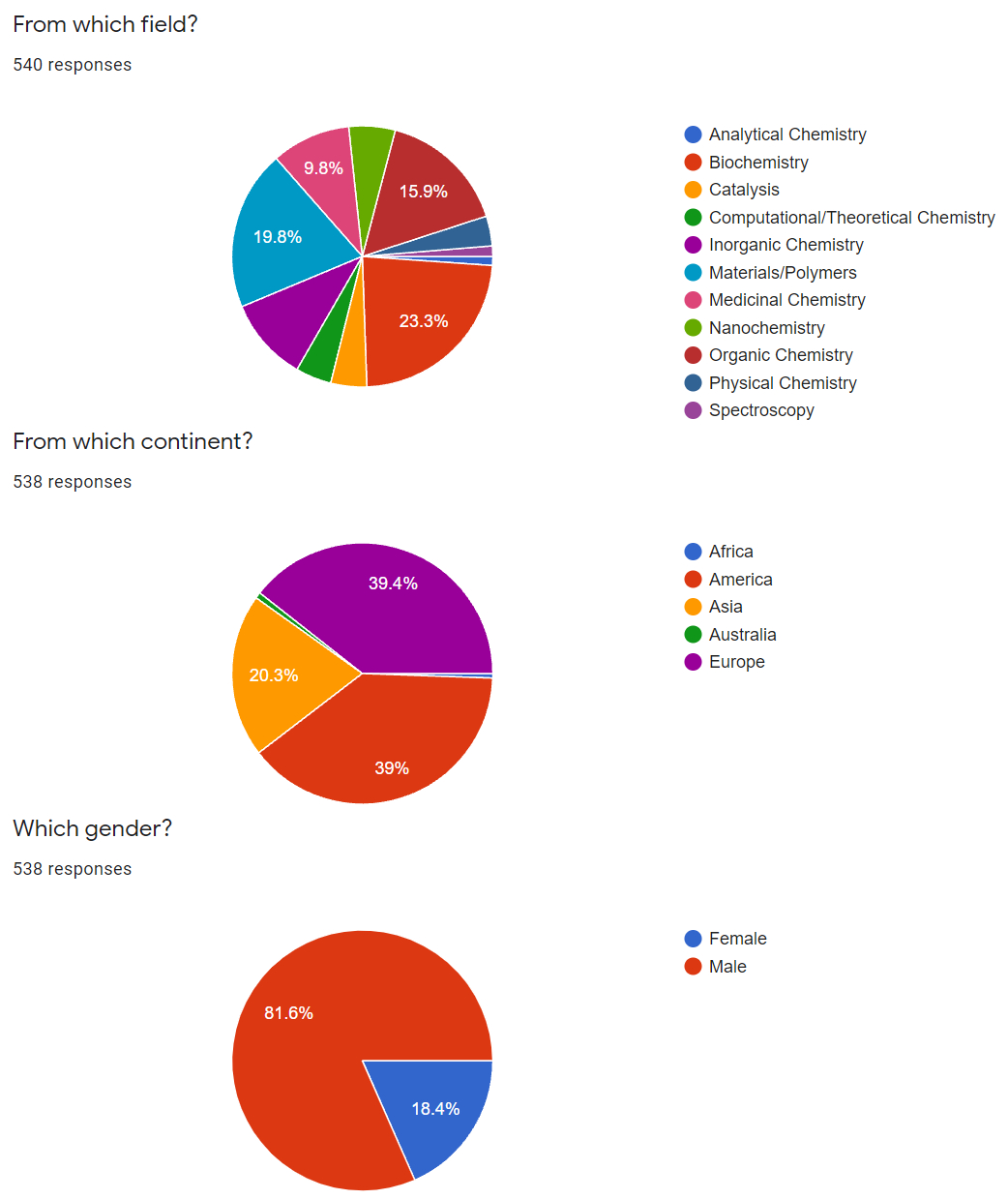 Suggestions for Laureates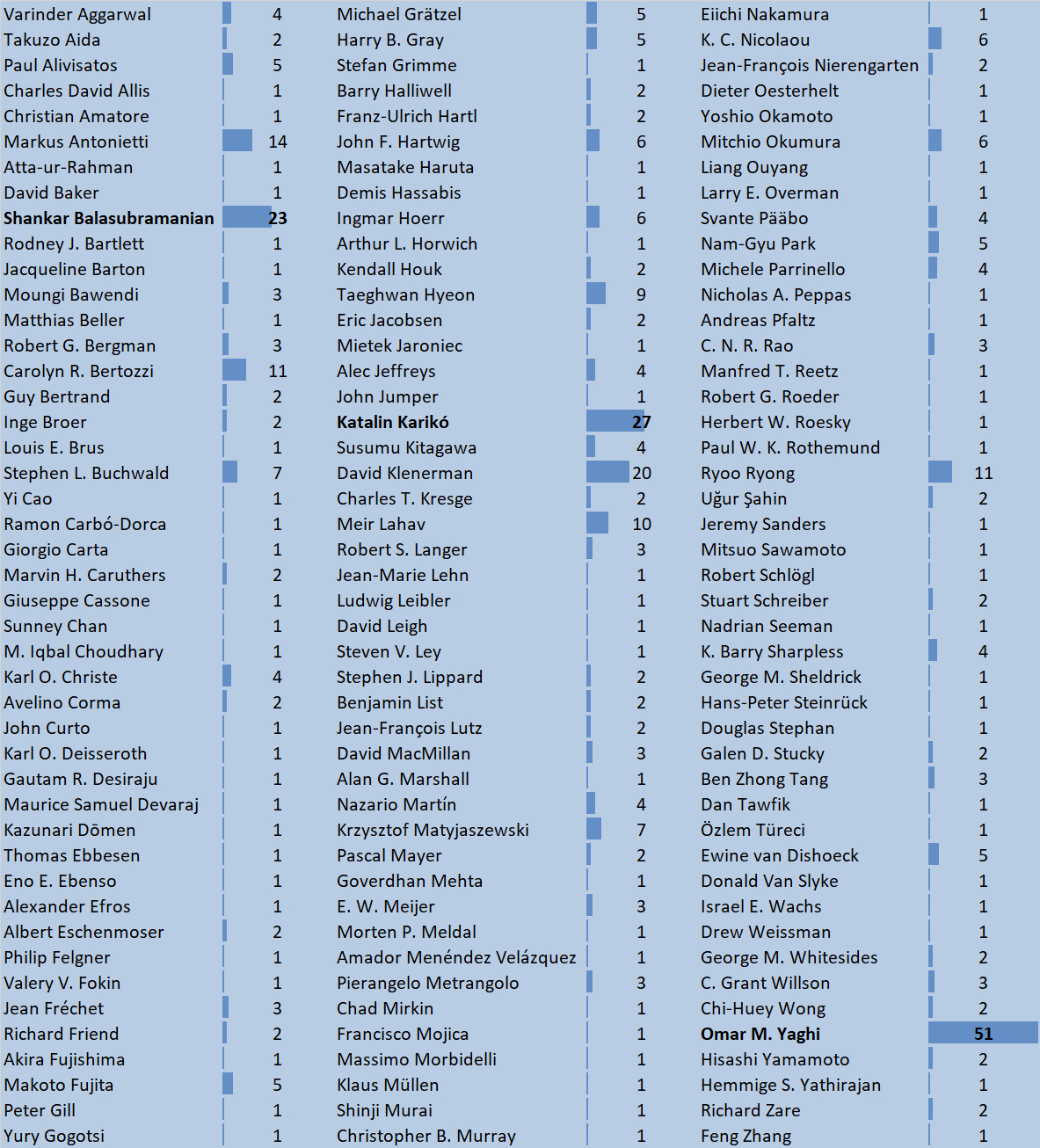 The opinions expressed in this poll are those of our users. They do not necessarily reflect the views of ChemistryViews's editorial staff and should not be taken as endorsed by the editorial office.
---