The Republic of Korea, widely called South Korea, started its modern history from the end of World War II. It is becoming one of the major powers in East Asia and a main figure in world economy and is a leading manufacturer of cutting-edge electronic goods, ships, automobiles, petrochemicals, and steel. The volume of scientific publications by South Korean researchers is progressing faster than in any other industrialized nation except China and India.
Electroanalytical chemistry has been playing a significant role in establishing the current Korean scientific community and industrial advancement. The first generation of Korean electroanalytical chemists were mostly educated abroad. They returned home to lay the foundations of academic and industrial societies. Now, South Korea is developing its own high quality researchers, and some of them are already acting as pivotal figures.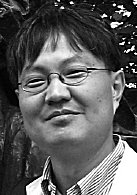 A topical cluster of articles in Electroanalysis demonstrates the range, quality, and state of research in South Korea. It covers topics from electrochemical sensors to characterization of energy conversion systems.
The issue has been guest-edited by Taek Dong Chung, Seoul National University, South Korea, and includes an editorial by him. He studied chemistry at Seoul National University and received his Ph.D. from there in 1997.
After a Postdoctoral stay at California Institute of Technology, USA, (1999-2000) and at Oak Ridge National Laboratory, USA, (2000-2002), Taek Dong Chung became Professor at the Department of Chemistry, Seoul National University. His research focuses on nano-interface electrochemistry and biological cell membranes.
---