Novartis is pleased to announce the 2010 recipients of the Novartis Early Career Award in Organic Chemistry

Professor David Chen, Seoul National University, South Korea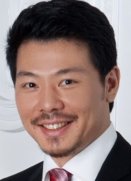 David Chen obtained his Ph.D. from Cambridge University working with Professor Ian Paterson. He then completed post-doctoral studies with Professor K. C. Nicolaou at The Scripps Research  Institute. In 2005 he joined the newly formed Chemical Synthesis Laboratory at Biopolis in Singapore as a Principal Investigator. He then moved to Seoul National University in 2011 where he is an Associate Professor. Throughout his career he has pursued the synthesis of architecturally complex natural products demonstrating great flair and creativity often devising elegant solutions to solve synthetic problems. His research now extends to understanding the biological action of these natural products.
Professor David Spiegel, Yale University, USA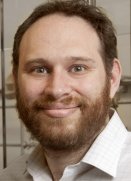 David Spiegel obtained his Ph.D. in 2005 from Yale University working with Professor John Wood. He then carried out post-doctoral studies at the Broad Institute of Harvard and M.I.T. in the laboratory of Professor Stuart Schreiber. In 2007 he returned to Yale to start his independent career. Professor Spiegel is recognized for his efforts to build an innovative and ambitious synthetic immunology program. His group has been successful in exploiting cellular machinery using synthetic small molecules to functionalize bacterial cell walls, and recruiting endogenous antibodies against cancer cells and the human immunodeficiency virus.
The Novartis Early Career Award in Organic Chemistry is presented annually to outstanding scientists within 10 years of having established an independent academic research career, in the areas of organic or bioorganic chemistry in the broadest sense. Two winners are identified, from the Global Research community, each of whom receives an unrestricted research grant.

Past Awardees
Professor Karl Gademann, University of Basel (2010); Professor Jin-Quan Yu, The Scripps Research Institute (2010); Magnus Rueping, RWTH Aachen University (2009); Christopher J. Chang, University of California, Berkeley (2009); Matthew J. Gaunt, University of Cambridge (2008); Jeffrey S. Johnson, University of North Carolina at Chapel Hill (2008); Lukas J. Goossen, Technische Universität Kaiserslautern (2007); Anna K. Mapp, University of Michigan Ann Arbor (2007); Armido Studer, University of Münster (2006); F. Dean Toste, University of California Berkeley (2006); Benjamin List, Max Planck Institute Mülheim (2005); Dirk Trauner, University of California Berkeley (2005); J. Stephen Clark, University of Nottingham (2004); Jonathan P. Clayden, University of Manchester (2004); Thorsten Bach, Technical University of Munich (2003); Bernhard Breit, University of Freiburg (2002); Thomas Carell, University of Munich (2002).
---
Sponsored content is not written by and does not necessarily reflect the views of ChemistryViews's editorial staff.