At the World Economic Forum in Davos, Switzerland, the rating agency SAM and the auditors KPMG presented their Sustainability Yearbook 2012. It named DSM, Akzo Nobel, and Bayer as the best chemical companies and the only three enterprises in the sector worldwide to be awarded Gold Class, the highest seal of quality.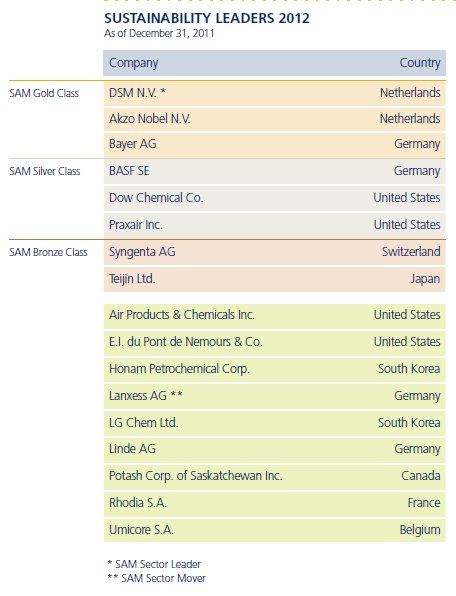 SAM is responsible for evaluating the sustainability performance of more than 2,000 of the world's largest listed companies. This is being used as the basis for the composition of the Dow Jones Sustainability indices which help investors who value sustainable business practices with their investment decisions.
The companies' sustainability performance is assessed according to economic, ecological, and social criteria. The economic criteria include corporate governance and innovation management. Among the relevant ecological criteria are climate strategy and reporting. And in the social sphere the focus is, for example, on personnel development and supplier management.
---