Wolfgang Kroutil and co-workers from the University of Graz, Austria, highlight the deracemization of mandelic acid to optically pure L-phenylglycine via a redox-neutral biocatalytic cascade, in their recent communication.
The procedure consisted of three steps:
a racemization,
an enantioselective oxidation, and
a stereoselective reductive amination.
Racemic mandelic acid was transformed to optically pure L-phenylglycine (ee >97 %) at 94 % conversion without the requirement of any additional redox reagents in stoichiometric amounts.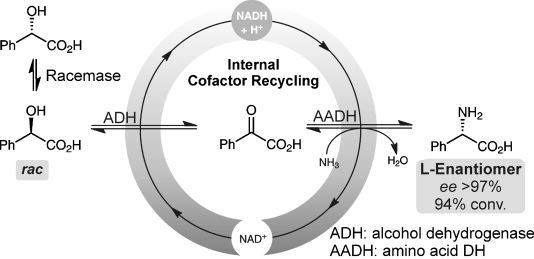 (C) Wiley-VCH
---