Applied biocatalysis is a rapidly developing area: Traditional areas – such as application of enzymes in the production of biofuels – stayed in the focus of research because of increasing energy demand. In addition to the traditional applications of enzymes in food processing, metabolite analysis, or organic synthesis, new areas quickly developing are:
applications of enzymes in bioremediation;
protein engineering based on rational design or random mutagenesis;
adaptation of various enzymes for functioning in novel solvents including ionic liquids.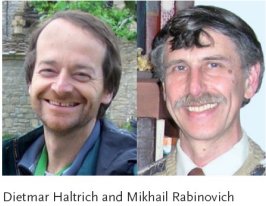 A special issue of Biotechnology Journal edited by Dietmar Haltrich, Vienna, Austria, and Mikhail Rabinovich, Moscow, Russia, shows how the traditional boundaries of biocatalytic applications are today being expanded.
The issue includes articles on:
Water-in-ionic liquid microemulsion-based organogels as novel matrices for enzyme immobilization
by Ioannis V. Pavlidis, Kyriakos Tzafestas, Haralambos Stamatis (University Campus, Ioannina, Greece)
Continuous screening system for inhibited enzyme catalysis: A membrane reactor approach
by Evgenij Lyagin, Anja Drews, Subhamoy Bhattacharya, Marion B. Ansorge-Schumacher, Matthias Kraume (TU Berlin, Germany)
---