The Nobel Prize in Chemistry will be announced tomorrow.
We have asked you to share your suggested Laureates, both serious and funny. Our readers seem to favor an American biochemist to win. Biochemistry is actually the field with the most Laureates until now: 50 scientists in this field have been awarded the Nobel Prize in Chemistry. It is followed by organic chemistry with 43 Laureates.
According to our final results, about 15 % of respondents think there will be a female Laureate this year. Out of the 168 Nobel Laureates in Chemistry so far, four have been women (about 2 %).
Who will win the 2016 Nobel Prize in Chemistry?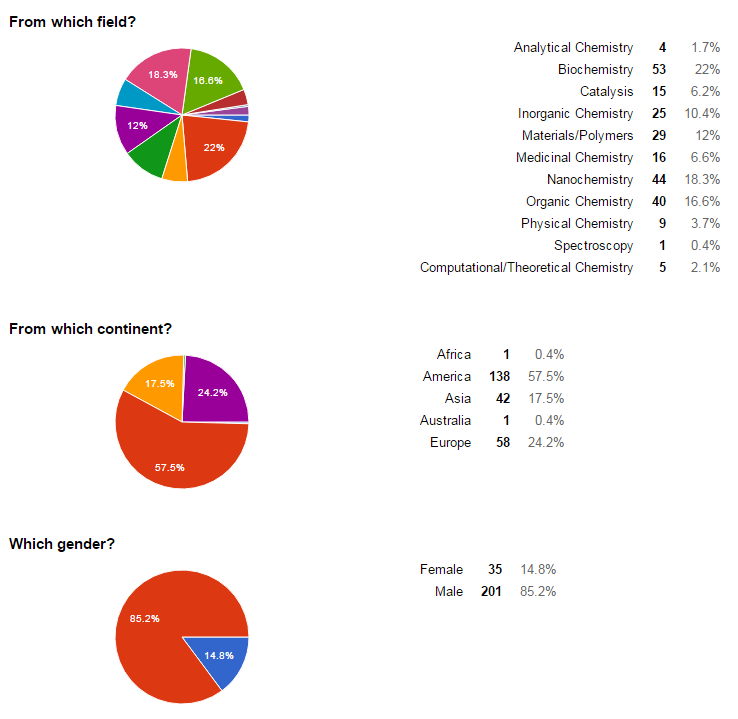 Suggestions for Laureates

Most readers favor C. N. R. Rao (solid-state and structural chemistry), S. Schreiber (small molecules as probes of biology and medicine), J. Doudna/E. Charpentier (use of CRISPR), R. Ryong (synthesis and crystal structure of mesoporous silica). Let's see how it turns out.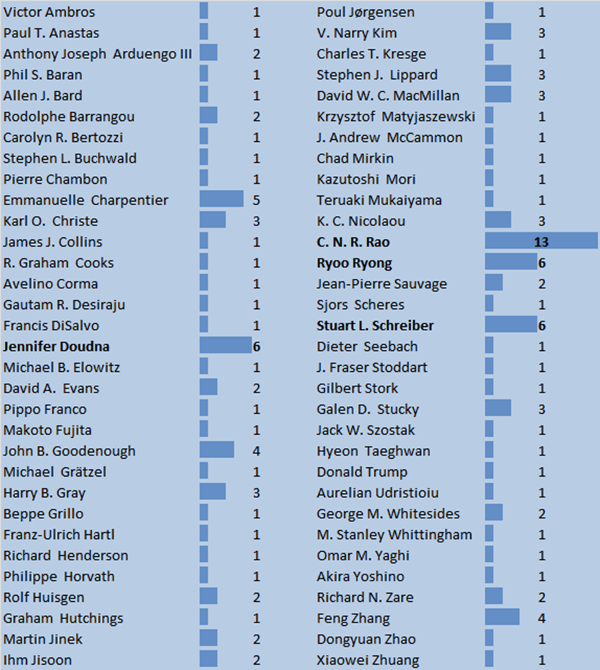 ---