A candle burns in a glass which is at least twice as high as the candle. Around the candle, we heap baking powder (sodium hydrogen carbonate) and drizzle vinegar (acid) on it.
NaHCO3 + H3O+ –> Na+ + CO2 + 2 H2O
CO2 forms. It is heavier than air and prevents the supply of air or oxygen. The candle is extinguished.
2.
---
Also of Interest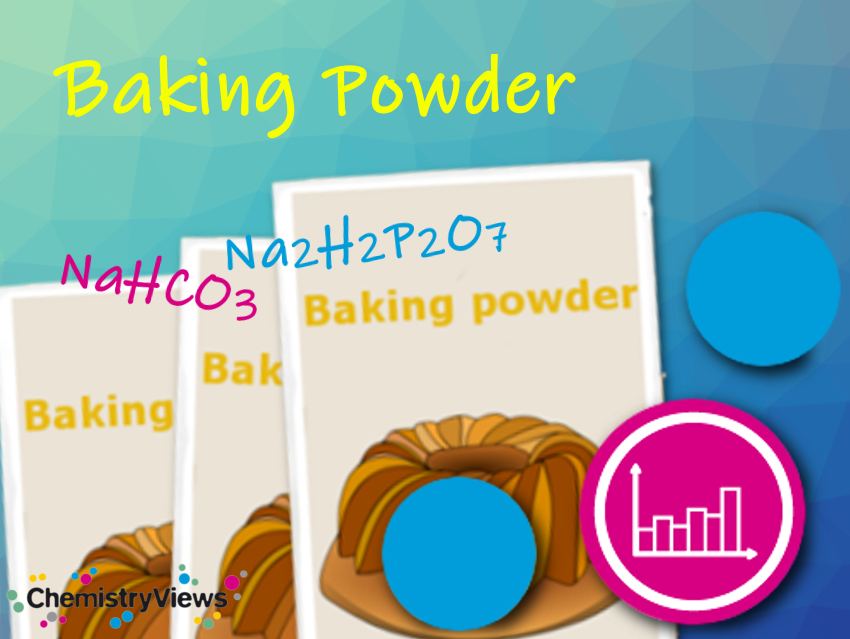 We know baking powder as raising agent from the kitchen and in this Clever Picture we take a look at how it works and how it was developed