Professor Phil S. Baran, Scripps Research Institute, La Jolla, CA, USA, talks about his research and what makes a good chemist.
Phil Baran, who is well known for methods that make it easier to synthesize complex molecules, was awarded the Emanuel Merck Lectureship 2017 "for his pioneering work in the field of organic total synthesis, through which he has produced hundreds of important, highly complex natural compounds in the laboratory such as indoles and terpenes". The prize, worth € 30,000, was presented during a public lecture at the TU Darmstadt, Germany, on May 8, 2017. We met Phil Baran in the Historic Museum at Merck's headquarter for this video.
A detailed interview with Phil Baran will be published in August in Nachrichten aus der Chemie (Issue 9).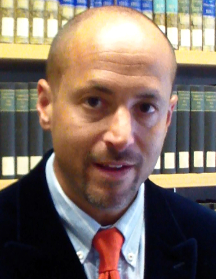 Phil S. Baran, born in New Jersey in 1977, received his bachelor's degree in chemistry from the New York University, USA, in 1997, under the supervision of David Schuster, his Ph.D. from The Scripps Research Institute, La Jolla, CA, USA, in 2001, under the supervision of K.C. Nicolaou, and he did postdoctoral research in the laboratory of Nobel Laureate E. J. Corey at Harvard University, Cambridge, MA, USA.
In 2003, Phil Baran became Asistant Professor and in 2006, Associate Professor of Chemistry at the Scripps research Institute. Since 2008, Phil Baran is Professor of Chemistry, a member of the Skaggs Institute for Chemical Biology, and Darlene Shiley Chair in Chemistry.
Phil Baran received numerous awards, including the Elias J. Corey Award in 2016 and the MacArthur Fellowship in 2013.

Also of Interest
---
Selected Publications
Article Information
https://doi.org/10.1002/chemv.201700029