Dr. Ali Khademhosseini, Associate Professor of Medicine at Harvard Medical School, gave the Kavli Foundation Emerging Leader in Chemistry Lecture at the ACS Meeting in San Francisco, USA. It promotes groundbreaking discoveries and the understanding of the world's challenges and how chemistry can provide solutions.
In the video Ali Khademhosseini talks about his research which is focusing on biomaterials and tissue engineering including the development of materials that can be used in different medical implants and to regenerate the lost function of a tissue.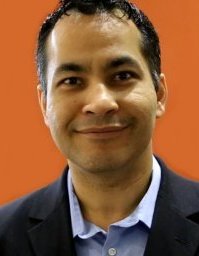 Ali Khademhosseini was born on October 30, 1975 in Tehran, Iran. He studied Chemical Engineering at the University of Toronto, Canada, where he also received his master's degree in Chemical and Biomedical Engineering. He gained his PhD in Bioengineering at the Massachusetts Institute of Technology (MIT), Cambridge, USA, in 2005. Currently, he is Associate Professor of Medicine at Harvard Medical School, Boston, MA, USA. His team is part of the Harvard-MIT Program in Health Sciences and Technology (HST).
His research deals with the interface of tissue engineering, microfluidics and stem cell bioengineering. This includes synthesis and characterization of new biomaterials, use of photocrosslinkable biomaterials for patterning the surfaces, understanding cell-biomaterials interaction using high throughput screening and development of micro- and nanoparticles for controlled release. The ultimate goal of his research is generating tissue-engineered organs and controlling cell behavior.
---
Recorded at the 248th National Meeting & Exposition of the American Chemical Society (ACS), San Francisco, CA, USA