This summer, we challenged you to share photos that show your creativity and passion for chemistry. We were looking for visually stunning, interesting, creative, beautiful, or thought-provoking submissions that demonstrate your enthusiasm for chemistry, and you unquestionably exceeded our expectations.
Many thanks to all who participated and sent in photos. Also, thanks to all those who voted for the audience award. We in the editorial team are thrilled at how many creative, breathtaking, and beautiful photos you submitted. Choosing the winners was not easy, but it was enjoyable with the great photos.
The Winners
The first prize, a Wiley/Wiley-VCH book worth up to 200 USD, goes to
Entry 9, "Diversity of NMR Sample" by Maciej Majdecki, Institute of Organic Chemistry PAS, Poland.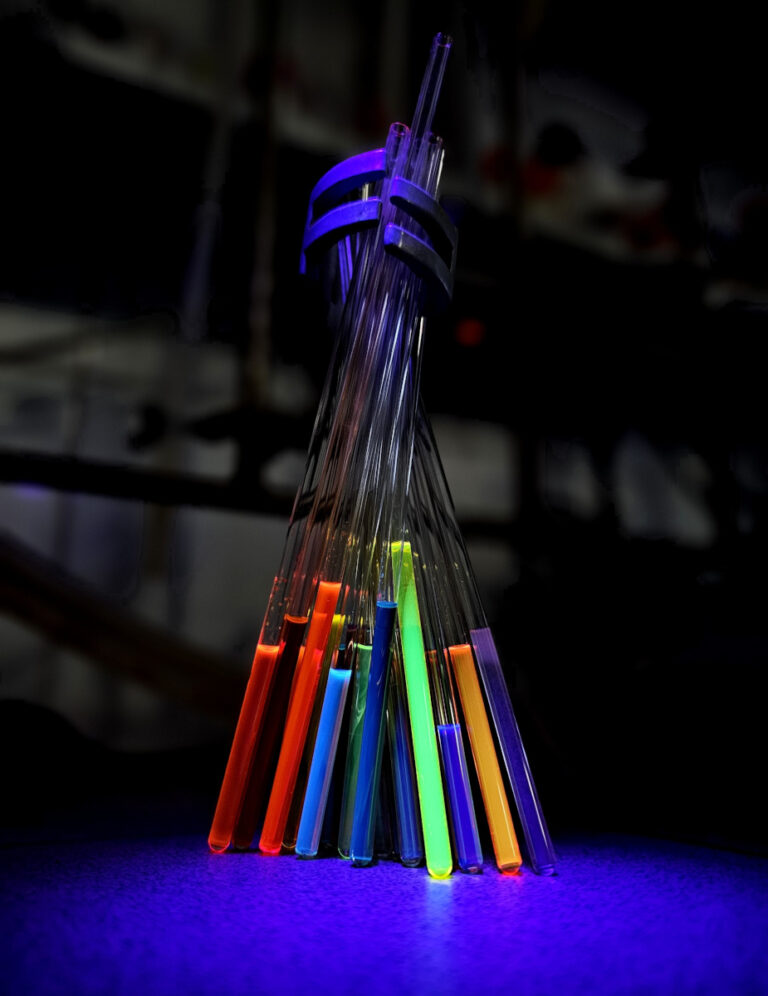 The picture shows a collection of NMR tubes that have undergone analysis, Maciej Majdecki told ChemistryViews. "The true beauty and the astonishing variety of colors in these solutions can only be fully appreciated under a UV lamp. This is the captivating world of fluorescence that I have the privilege to witness daily and immortalize in my photographs."
The postdoc currently works on the development of novel materials for organic electronics. "The primary focus of my research lies in the intriguing field of singlet fission. A prominent group of organic compounds I've worked on extensively is acene derivatives. These molecules exhibit extraordinary properties that can be harnessed to enhance the efficiency of solar cell systems."
Marciej Majdecki manages two social media accounts and is passionate about sharing the marvels of chemistry through the photos and videos he creates daily in the laboratory. "You can find me on Twitter as @MajdeckiMaciek and on Instagram as @luminescent_chemist. My photos and videos are captured using my phone camera". The photos and videos are incredible.
The second prize, a Wiley/Wiley-VCH book worth up to 100 USD, goes to
Entry 2, "Amber Vials Up Close!" by Colleen Rosales, OpenAQ/University of California in Davis, USA.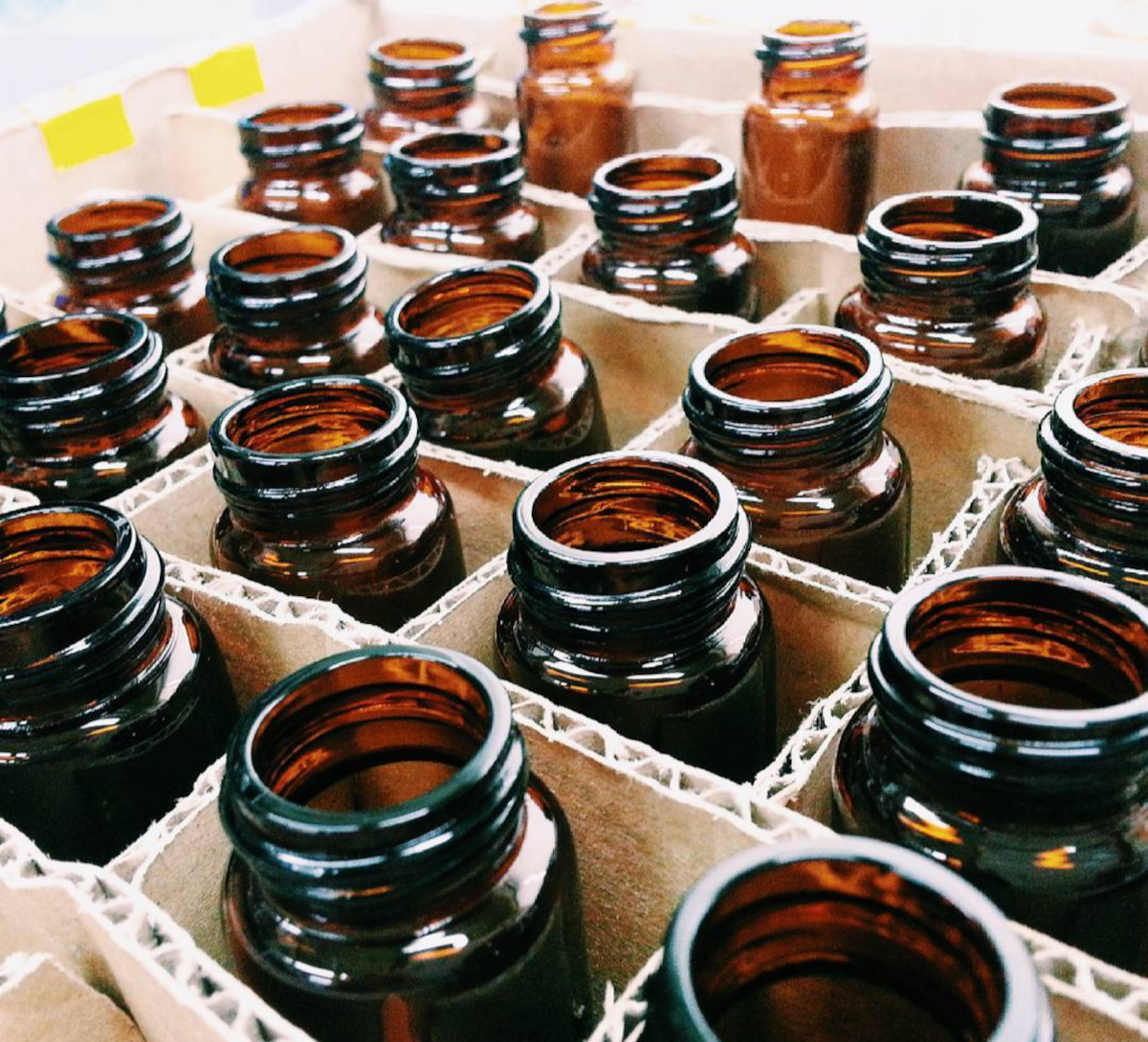 She told ChemistryViews that she enjoys sharing photos that offer unique visual perspectives, especially when it comes to scientific objects, such as this close-up view of the vials. She took the picture while doing an assay for determining the toxicity of particulate matter: "I took this before I did my round of OP-DTT assays for my particulate matter analysis during my internship at Gwangju Institute of Technology in South Korea (2016). I took this photo as a commemoration of my first month in the internship!"
Colleen Rosales is an air pollution scientist. "I am currently the Strategic Partnerships Director at OpenAQ, a nonprofit organization fighting air inequality through universal access of real time air quality data through an open source platform. I am also a postdoctoral researcher at the Air Quality Research Center at the University of California in Davis."
The audience prize, a Wiley/Wiley-VCH book worth up to 80 USD, goes to
Entry 28, "Blue Bead Parade" by Antonio Diego Molina-Garcia, ICTAN-CSIC, Spain.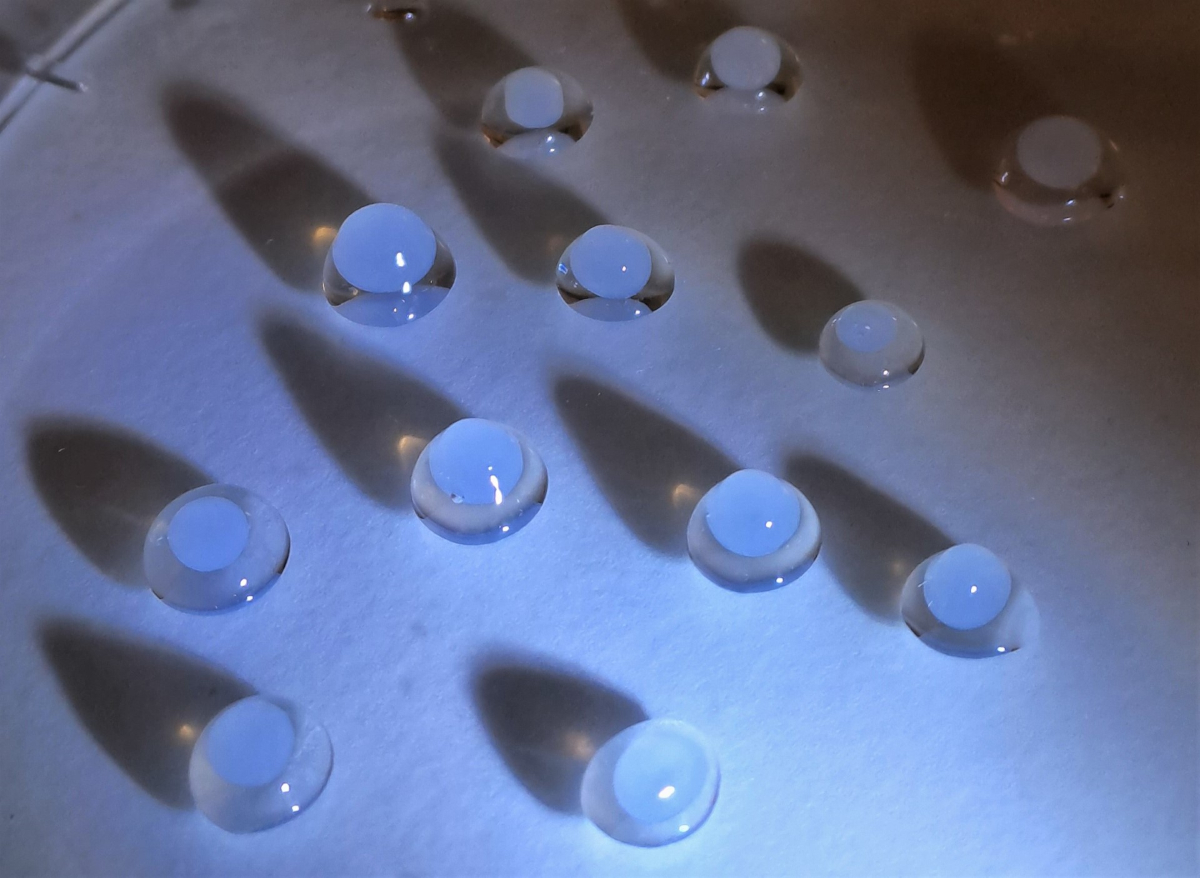 The photo shows calcium alginate beads, which contain a high concentration of sucrose. "Calcium alginate beads are often used to protect the plant material from brisk temperature and humidity changes. These beads are the same that are used in "molecular cooking". They are simply generated by introducing a drop of a sodium alginate solution into a beaker with a calcium chloride solution. After some minutes, the calcium alginate gel network has formed", Antonio Diego Molina-Garcia explained ChemistryViews.
"The photo was taken while I was waiting for the incubation of some of these beads in some solvents. I just played around a bit with the light (on, off, indirect), and the angle, using my cell phone camera (a Samsung Galaxy A33 5G). I took several pictures and selected the one that was more inspiring (to me …)." 
Antonio Diego Molina-Garcia is a biophysicist who works in several more or less related fields. These include the biophysical aspects of cryopreservation (such as ice crystal dynamics and vitrification), which are mainly studied using differential scanning calorimetry and cryo-scanning electron microscopy. He also explores the biophysics of food under high pressure and low temperature conditions, as well as changes and degradation of polysaccharides (such as starch, cellulose, and chitosan) under pressure.
"I would like to encourage you to observe nature and reality freely, make your own observations, and draw your own conclusions." He said that this approach can lead to fascinating discoveries, whether it's a beautiful picture or a significant chemical breakthrough. "Scientific observation, after all, is about keeping your mind open to new ideas, unexpected findings, and previously unexplored relationships. If you look at your experiments only taking notice of what you had planned to see, you may be missing many possibilities."
 Congratulations to the winners!