Renewable energies require long-term storage options for surplus energy. Batteries or hydrogen have certain drawbacks. Batteries so far have too low a storage capacity, and hydrogen cannot generally be stored safely, in high densities, and for long periods.
The principle of thermochemical energy storage (TCES) in a suspension reactor is promising. The process was developed at the Technische Universität Wien, Austria [1]. It enables surplus heat to be stored in large quantities, long-term, reversibly, and without insulation [2, 3]. The active principle is based on the chemical reaction enthalpy of reversible reactions.
The process is currently being tested in a suspension reactor on a pilot plant scale. To ensure that it reaches market maturity soon, the development team at the Technical University of Vienna is looking for industrial partners to implement prototype projects, as well as cooperation partners in research and development [2].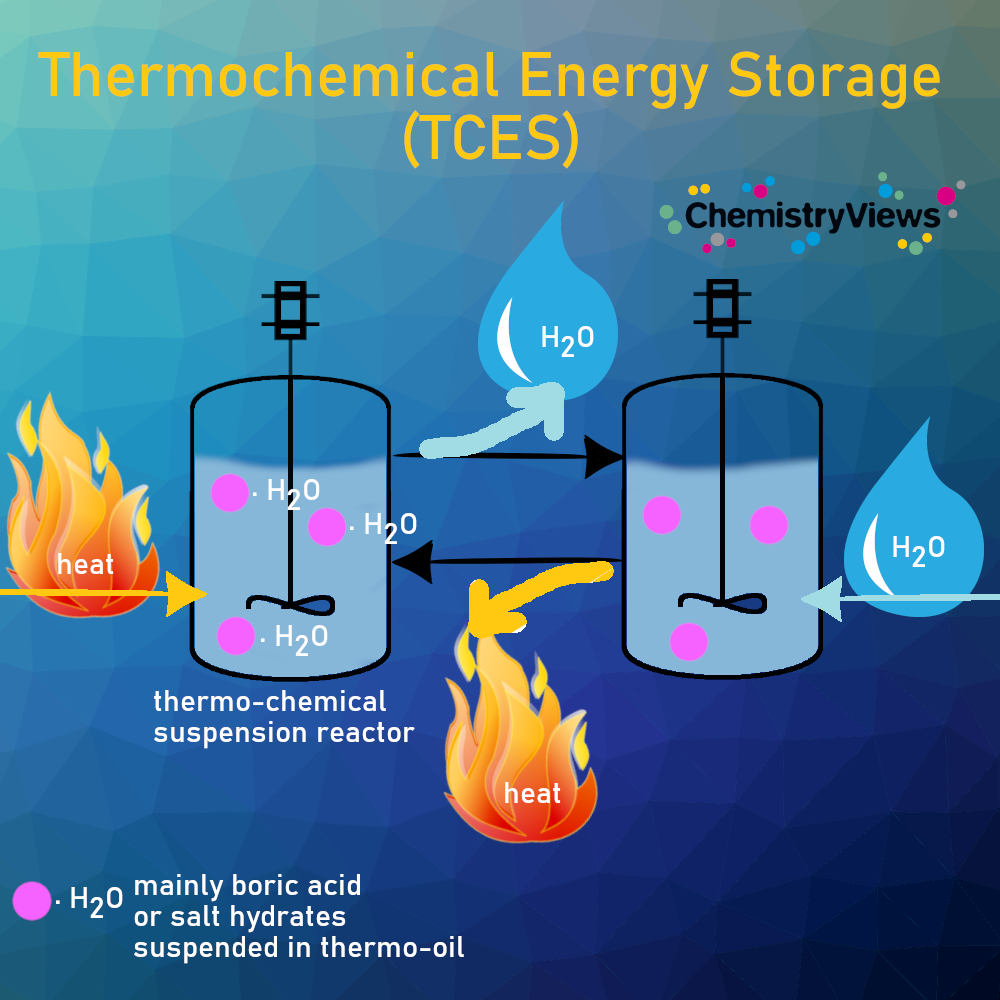 Inside the reactor, solid particles, the energy storage material, are kept in suspension by stirring and are suspended by a thermal oil. Substances such as boric acid and various salt hydrates are suitable as thermochemical energy storage materials (TCM). Heat transfer media based on mineral, silicone, or vegetable oils are suitable as thermal oil. The suspension medium must not react with the solid. Instead, it supports heat and mass transfer to the particle, ensures homogeneous temperature distribution in the reaction zone, and supports the transport and storage capability of the heat storage material.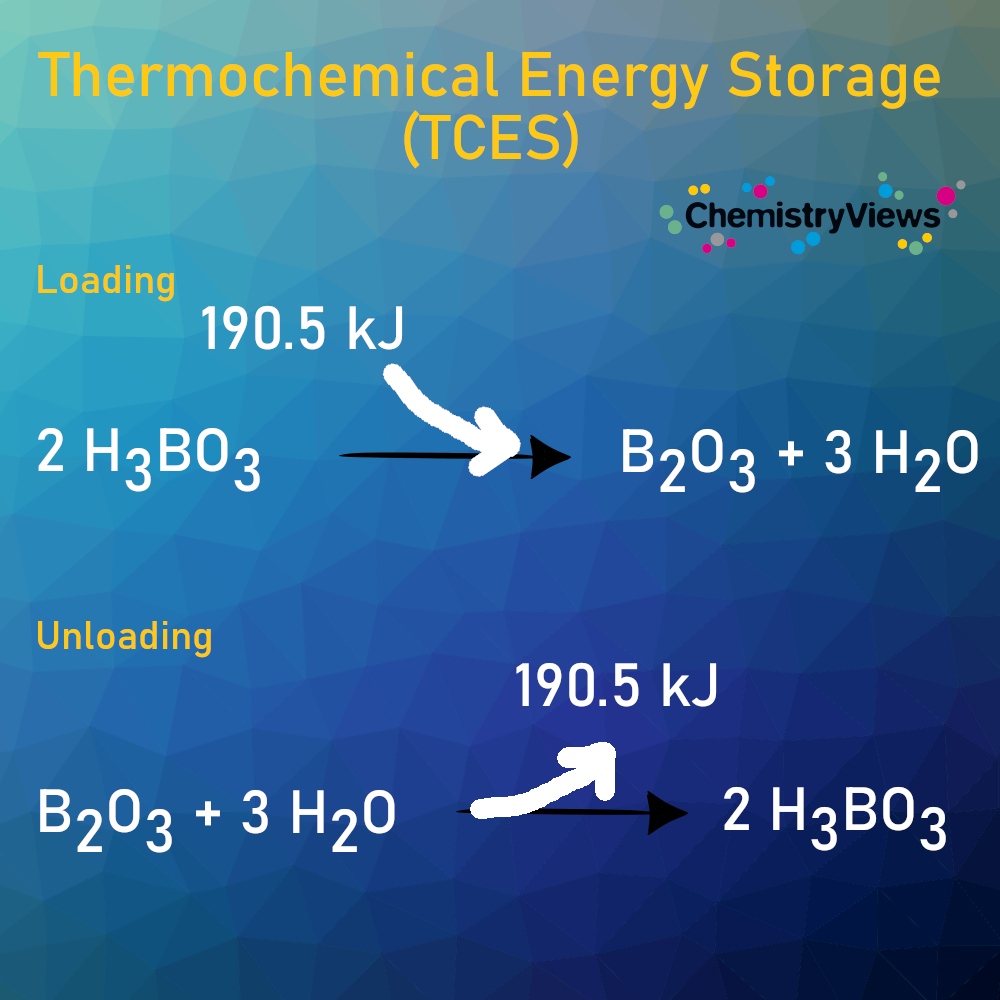 Suspension reactors allow easy scale-up from household applications to industrial scale. With the boric acid reaction, an energy storage density of up to 2.2 GJ-m–³ could be reached. The focus is on waste heat in the low-temperature range from 70 °C to 200 °C. The process releases only pure water, while the active solid can be easily stored. In other words, a sustainable and climate-friendly system.
References
[1] Franz Winter, Harald Bürgmayr, Julia Tomasich (Technische Universität Wien), WO2022159998 – Thermochemical Energy Storage Device, 04.08.2022.
[2] Lena Schmieder, Harald Bürgmayr, Franz Winter, Verfahrenstechnik: Wärme, saisonal und langfristig, Nach. Chem. 2022. https://doi.org/10.1002/nadc.20224131313
[3] TU Wien TV, Carrying the Summer's Heat into the Winter, YouTube April 1, 2022. (accessed December 2, 2022)