When I got my Ph.D. offer, it felt like my golden opportunity to get back into the laboratory after an unplanned two-year break from academia. I was excited to start a new chapter and work on an interdisciplinary project on developing drugs for cancer therapy, a cause close to my heart.
However, as months passed by, everything did not go as desired, and I realized I needed to change. And there I was, quitting my Ph.D. with no "Plan B". Some estimates say that roughly a quarter of doctoral researchers end up leaving their positions. Yet if so many people quit, why did I feel so alone and uncertain? More open conversation on why people quit and how to improve the situation is necessary. Here is what I have learned after quitting and restarting a Ph.D. on making a better-fitting choice.
Quitting Can Be Hard but Sometimes Necessary—It Does Not Mean that Research Must Stop
Was it easy to quit? No. Was it a relief? In my case, yes. However, I wish I did not need to involve myself, family, friends, and colleagues in this somewhat overwhelming process. It is a decision that should not be taken lightly, but sometimes it is unavoidable.
People leave for different reasons. It can, for example, be the work environment, friction in the group, bad supervision, lack of funding, burnout, or loss of interest in the subject. When considering quitting, it is important to ask the question if it is a temporary problem that can be fixed, or if the situation is no longer bringing any benefit to you, your career, your health, and the scientific community. As long as you have a strong personal reason to leave, it is okay to quit. Life continues after that, even in academia.
A Fresh Start Is Better than a Hurried One
Upon completing a highly demanding five-year M.Sci. degree (an integrated undergraduate/postgraduate program) in Scotland, UK, I felt a sense of achievement but my body was saying, "Take a break!". Despite my intention to take rest before continuing on the academic path, I ended up returning home because one of my family members became seriously ill. I spent the next two years juggling various jobs—tutoring, waitressing, and working in a cosmetics company—while assisting my family.
Eventually, I bought into the pressure of "losing the skillset" coming from myself as well as my family, and went on to apply for Ph.D. positions despite the need for a pause. I ultimately accepted a Ph.D. position in an international project in Italy but reflecting on my own experiences, the lack of complete readiness affected my performance and happiness during that period.
I was very lucky that before restarting my Ph.D. (this time in Germany) I could take rest and complete small personal goals such as spending more time with my family, visiting my dream country of Thailand, and mentally preparing for the new challenges ahead. This eventually led to a more effective beginning than if I had started immediately. Make sure your body and mind are fully ready to start a Ph.D. and do not run a risk of immediate burnout or additional difficulties during the project.
Interviews Can (Re)ignite Your Passion and Spark Confidence when (Re)applying for a Ph.D.
Quitting a position in a subject you love can be devastating. Months of trying to make progress on my project without the desired outcome took a toll on my mental health and made me question if research was the right path for me. I did not have any backup options when I quit, which meant I could not wait forever to make up my mind. With little self-assurance, I applied to a few Ph.D. positions.
Within a month, the first interviews arrived. I thought, "Why not give it a shot?" And what an interesting twist that was! Interviews were so transformational for me.
Talking to the PIs (principal investigators) and discussing their research reignited the spark in my eyes, and led me to understand that my previous experiences were rather situational and that my passion for discovery and learning was still there.
Now that I have started a Ph.D. again, it feels … great! I never thought that research can be so refreshing, and I feel very lucky to explore the use of mass spectrometry technology in the field of proteomics. Sure, I will have challenging periods and only time will tell the extent of my academic success. But I feel so much more grounded, focused, and calmer than before. What changed from the first time I applied?
From Research Field to Working Conditions and Social Life: Everything Matters Long-Term
Doctoral research differs from any previous academic experience as it is a longer process and requires a higher degree of initiative, problem-solving skills, and independence. When first applying, I did not know exactly what were the important things I needed to ask. Of course, I enquired about the project and the research behind it, but specific questions on supervision, training, funding, work environment, and work-life balance seemed like a big no-no. I was afraid they carried the risk of giving the impression that I was lazy or demanding and would reduce my chances of getting hired.
What I did not fully understand was that the Ph.D. project would be carried largely on my shoulders and it was my responsibility to make sure the conditions would be right for me to do the work and sustain it over time. Everything from working conditions to social and living aspects becomes essential when you put the time and dedication required for a Ph.D. into perspective.
A Ph.D. Will Be Full of Surprises, Asking the Right Questions during the Interview Can Minimize Them
An attentive and committed interview process—preferably on-site—is crucial for getting to know as many details as possible when you meet your potential supervisors and colleagues, visit the labs and offices. First, it is very important to develop a good feeling about how you get on with your supervisor and discuss the Ph.D. and research altogether. This is your time to ask everything:
Research field and project
What will the project entail? Is there a clear vision behind it? What are the project prospects and how do your skills, interests, and passions fit into it? Will you be building on an existing project, or will you need to come up with a new idea yourself? Will you be collaborating or working alone?
Group and work dynamics
How is the group structured? How many members are there and what are their responsibilities? What is expected of the students? How often do you have group meetings to present your results? How often would you expect to meet in person? And what about the work environment—will you have your office and lab space, will the necessary research equipment (reagents, computer, etc.) be provided?
Training and career growth
What are the minimum requirements to obtain a Ph.D.? What is the usual welcoming process for new hires? Will you be trained? By who and for how long? Will you have teaching duties or students? Will you be able to attend courses or conferences? Finally, are there sufficient funds to cover the Ph.D. salary, and for how long? And are there sufficient funds for career development, too?
In addition to meeting your supervisor, ask to meet the group members separately in a small group or in one-on-one interviews. This is a great chance to see their side. I would ask similar questions about the working style, working conditions, socializing, and their experience altogether of what it means to be a researcher and member of their group. Usually, people are quite honest. Based on their replies, you can judge what the life and work situation is, as well as receive any tips concerning the application process or your potential stay there.
During my interview process, from the multiple talks and visits with supervisors and their group members, I was able to form a very realistic image of what to expect from a Ph.D. project there and make an overall informed decision on which position suited my scientific interests and personality best. After all, a Ph.D. takes years, so learning how your skills and passions fit the project and spending quality time with your potential supervisors and colleagues is a must before committing to it.
Know Your Limits and What You Can Compromise On
Most likely, you will not find an ideal position, but you must know if something would be a deal-breaker for you. For example, I am a person who needs silence to focus. In my first position, I knew I would have an office, but not that it would have been shared with a lot of people. Frequent, albeit scientific, discussions impacted my ability to work well. I wish I had asked more specifically about the working conditions, so I would not need to complain and awkwardly ask for a quieter space afterward.
This also applied to the city I was living in—even though numerous people praised the city where I was staying in the North of Italy for its beauty and surroundings, it was simply too small for me, and it was difficult for an international student like myself to make friends easily and find enjoyable activities.
Do not expect perfection, but make sure that where you will work and relax afterward is suited to your needs without extreme compromise.
Your Choice Is Your Responsibility
Two of the most valuable things my loved ones told me when I was deciding to quit were: "Life is too short to be unhappy every day, there is so much more to it" and "It is your own responsibility to make a change."
Will I be successful now? It is too early to say. There is no perfect success recipe for choosing a Ph.D. However, I cannot describe how much happier and more motivated I feel about my current position because I was informed and sure about my choice. In turn, this positively impacts my work and my general quality of life.
Scientific research is a beautiful yet challenging art, and every Ph.D. student dropout is a big loss to the scientific community, especially if a cynical view overtakes that passion and love you have for science. If you feel quitting is the only option, then it must be done.
Final Tips
The next time you apply for a Ph.D., use the interview time wisely. Even if you have a gazillion questions, it is better to take five hours of people's time than months or even years of time and funding. It is your responsibility to make sure you inform yourself about every relevant aspect, from the research field, training, and tools to supervision, group dynamics, and the work environment. If possible, see everything with your own eyes. Only you know what makes you shine best. A Ph.D. will throw a lot of surprises at you. An effective interview process can help you make a good choice and start your next position with confidence that the surprises that await are mostly related to scientific discovery.
---
Also of Interest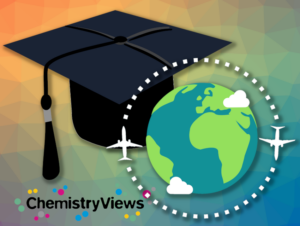 Collection: A Ph.D. Abroad — Pros & Cons,
A compilation of articles on experience from stays abroad during doctoral studies