The Nobel Prize in Chemistry will be announced on October 5, 2022.
Last year, the Nobel Prize in Chemistry was awarded jointly to Benjamin List, Max-Planck-Institut für Kohlenforschung, Mülheim an der Ruhr, Germany, and David MacMillan, Princeton University, Princeton, NJ, USA, "for the development of asymmetric organocatalysis."
Who do you think will be honored this year? Make your predictions below. We are curious to hear your answers.
You can see a summary of the latest results here.
Update (October 5, 2022):
The voting is closed. The prize was awarded to Carolyn R. Bertozzi, Morten Meldal and K. Barry Sharpless for the development of click chemistry and bioorthogonal chemistry.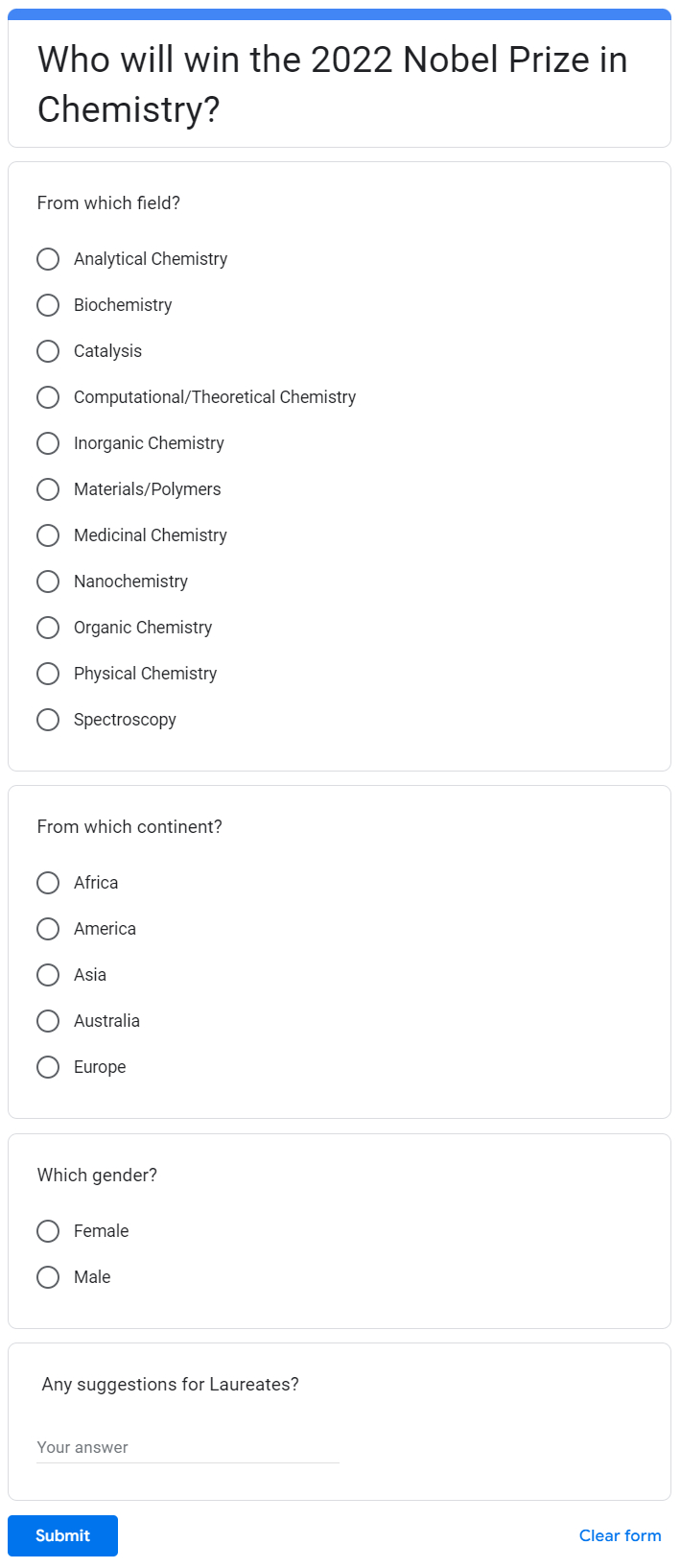 ---
Also of Interest