The Austrian Young Chemists Network is a division of the Gesellschaft Österreichischer Chemiker (GÖCH, Austrian Chemical Society) representing chemists up to the age of 35. Our team consists of over 30 members coordinating events in Graz, Innsbruck, Linz, Salzburg, and Vienna. We strive to provide a platform which allows young chemists all over Austria to connect and communicate with each other. In addition, we want to foster exchange between university and industry.
Since our last ChemistryViews article in 2016, our organization has expanded from seven founding members to a nationwide network. Contact to different universities was established through the students' associations, who enabled us to find like-minded people throughout the country and recruit them as new members. Furthermore, a program for young chemists at the Austrian Chemistry Days, the largest bi-annual conference of the Austrian Chemical Society, attracted many motivated young chemists to join us.
At the annual meeting of the Austrian Young Chemists in September 2017, Degenhart Hochfilzer, Julian Dutzler, and Miguel Steiner were elected as national representatives. Together we want to strengthen our network within Austria, coordinate nationwide projects, bring young chemists into contact with potential employers and connect with other young chemists organizations, e.g., the EYCN (European Young Chemists' Network) and IYCN (International Younger Chemists Network).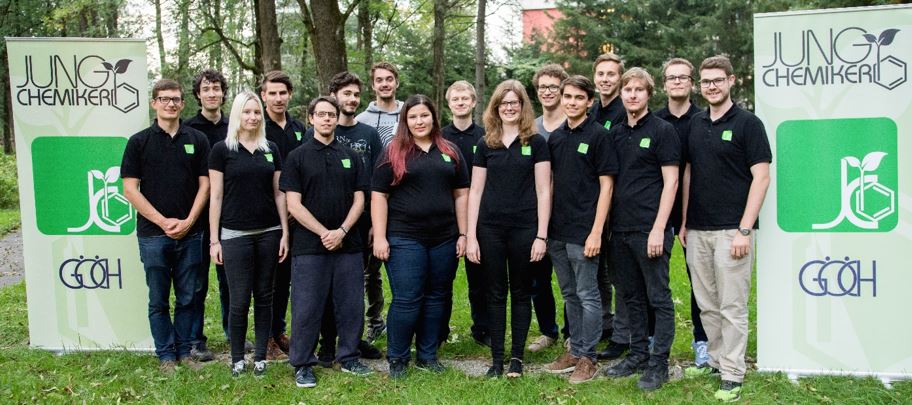 Get-together in Salzburg in 2007. (left to right: Martin Wieser, Stefan Felderer, Sarah Keck, Tobias Bauernfeind, Manuel Pühringer, Simon Herber, Michael Pillinger, Lucija Zeba, Béatrice Daleiden, Philipp Jordan, Bernhard Ringer, Daniel Leitner, Marco Thaler, Daniel Menia, Miguel Steiner, Degenhart Hochfilzer).
Degenhart Hochfilzer
"We believe that students benefit highly from our efforts to bridge the gap between industry and university. Invited talks held by industry representatives and excursions to production sites offer a chance to meet potential future employers and get an insight into the daily life of a chemist.
Furthermore, we seek to convey relevant soft and hard skills which complement the university curricula. Together with industrial partners, we have started a series of four workshops, covering financial topics such as accounting and intellectual property. Those will be offered in Graz, Innsbruck, Linz, Salzburg, and Vienna. In addition, we also organized and held workshops regarding data analysis with Origin and R as well as scientific writing with LaTeX and presentation skills."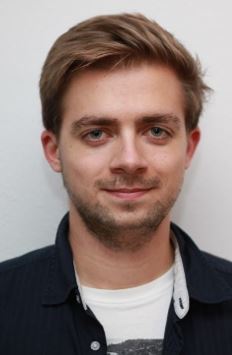 Julian Dutzler
"In everyday life, people often have a negative association with chemistry. Thus, one of our central goals is to establish a positive image of chemistry in society. To give insight into the fascinating possibilities of chemistry, we organized a series of lectures for high school students, given by university professors. The interactive presentations were well received and attended by up to 120 students.
After its first successful implementation in Innsbruck, this project is being expanded to our other locations. Additionally, we would like to bring state-of-the-art research within reach of non-experts. In cooperation with ChemPubSoc Europe, we challenge all chemists to present their research in short videos. Do not miss the chance to send us your contribution to "150 Seconds—Present Your Research" until July 31. The three best submissions will be awarded a prize of 100 €."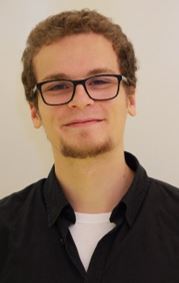 Miguel Steiner (chairman)
"While working on these various projects, all our members gained valuable experience in project management, communication skills, and most importantly, experience in working as a team. We believe that great things can happen if people from diverse backgrounds and with unique abilities work together. We are pleased to look back on numerous successful events and are looking forward to the upcoming ones.
Ultimately, "Jungchemiker" is not only 30 people working on projects, but several thousand chemistry students all over Austria for whom we want to be a platform, connecting all of them and reaching beyond the borders of Austria.
For more information, please see our homepage, www.jungchemiker.at, follow us on Facebook, or send us an e-mail.
---
Also of Interest
The Future of Chemistry is Global,
Vera Koester, Paula C. P. Bueno, Sophie Carenco, Christine Dunne, Lori Ferrins, Evijola Llabani, Nnanake-Abasi Offiong, Ilya V. Vorotyntsev,
ChemistryViews.org 2017.
https://doi.org/10.1002/chemv.201700099
Members of the newly formed International Younger Chemists Network (IYCN) talk about their ideas, aims, and work
Fresh Wind in the Austrian Young Chemists Section,
Simon Albertini, Emanuel Ehmki, Stefan Felderer, Simon Hofer, Veronika Huber, Elisabeth Mairhofer, Martin Wieser,
ChemistryViews.org 2016.
https://doi.org/10.1002/chemv.201600004
Strong team represents young chemists towards the Austrian Chemical Society (GÖCH), the chemical industry, and the public
EYCN: Ten Years Connecting Young Chemists,
Fernando Gomollón-Bel, Camille Oger, Cristina Todasca,
ChemistryViews.org 2015.
https://doi.org/10.1002/chemv.201500500
Founded in 2006, today the European Young Chemists' Network (EYCN) represents 26 chemical societies from 22 different countries