The event brings together all disciplines of chemistry, a diverse audience of chemists from both academia and industry, and from all around the globe. Apart from plenary and keynote lectures, the congress will include parallel sessions with oral presentations, working group meetings and poster presentations by junior and senior researchers.
IUPAC|CHAINS2023 is organized by the Royal Netherlands Chemical Society (KNCV) and the Dutch Research Council (NWO). The IUPAC World Chemistry Congress is organized biennially with recent previous editions in Sao Paolo (2017), Paris (2019) and digitally in Montreal (2021). In 2023 we expect to welcome you on location in The Hague to meet each other in person.
Preliminary Program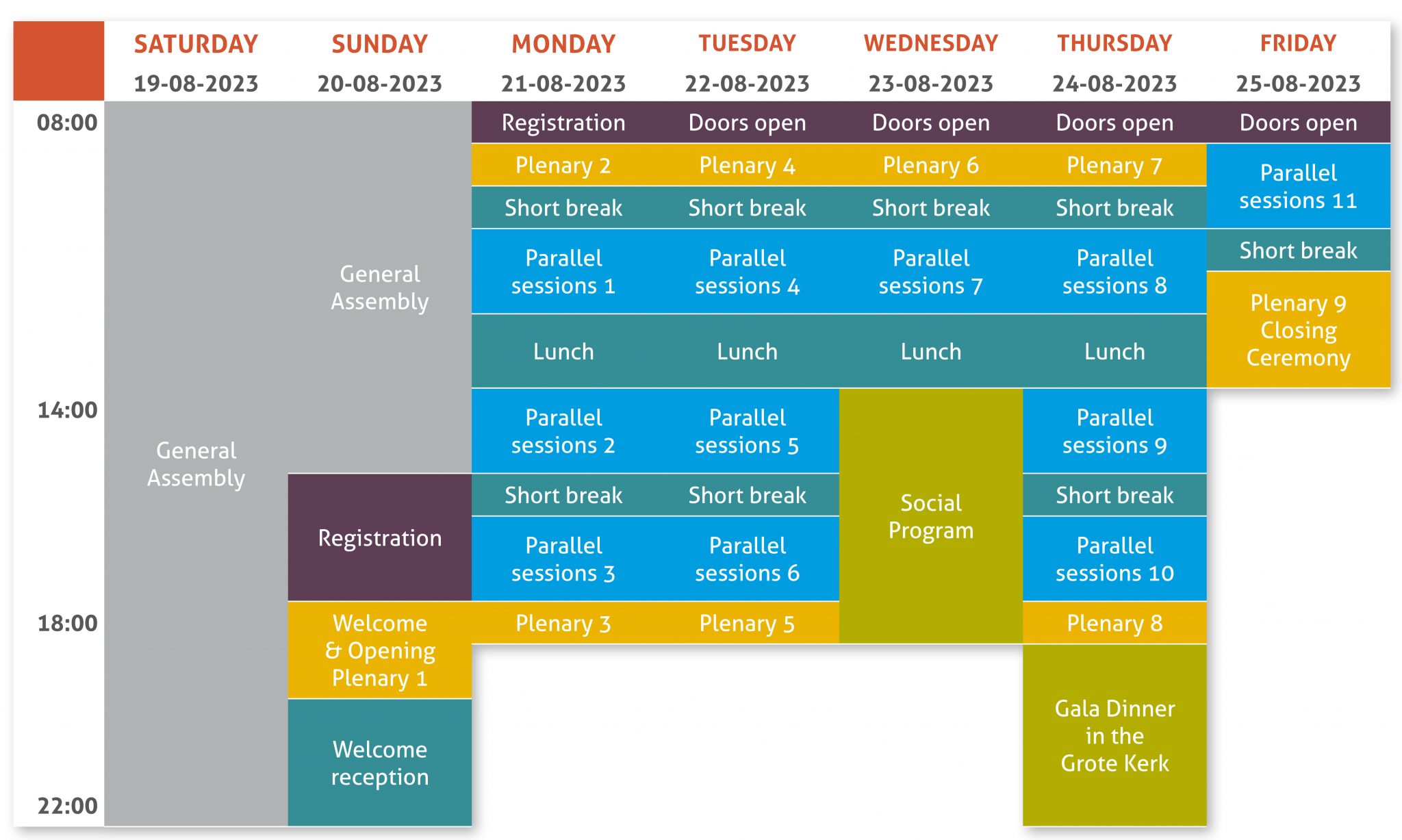 This year's plenary speakers include:
Molly Stevens (Sunday 20 August 2023)
Professor of Biomedical Materials and Regenerative Medicine and the Research Director for Biomedical Material Sciences in the Department of Materials, in the Department of Bioengineering and the Institute of Biomedical Engineering at Imperial College London, UK
Marc Koper (Monday 21 August 2023)
Professor of Surface Chemistry and Catalysis at Leiden University, The Netherlands.
Jennifer Thomson (Monday 21 August 2023)
Emeritus Professor in the Department of Molecular and Cell Biology at the University of Cape Town, South Africa
Charlotte Williams (Tuesday 22 August 2023)
Professor of Inorganic Chemistry and an EPSRC Established Career Research Fellow in the Department of Chemistry at the University of Oxford, UK
Bartosz Grzybowski (Tuesday 22 August 2023)
Distinguished Professor of Chemistry at UNIST and a Group Leader at the IBS Center for Soft and Living Matter, and Professor at the Institute of Organic Chemistry, Polish Academy of Sciences.
Nicola Spaldin (Wednesday 23 August 2023)
Professor of Materials Theory in the Department of Materials at ETH Zürich, Switzerland
Hiroaki Suga (Thursday 24 August 2023)
Professor of the Department of Chemistry, Graduate School of Science in the University of Tokyo, Japan
Chad A. Mirkin (Friday 25 August 2023)
Director of the International Institute for Nanotechnology and the George B. Rathmann Professor of Chemistry, Chemical and Biological Engineering, Biomedical Engineering, Materials Science & Engineering, and Medicine at Northwestern University, USA
The Chemistry Europe Award and the 4th Ryoji Noyori ACES Award will be presented.
Event Details