ChemViews is happy to announce that Professor Frieda Texter, Albright College, Pennsylvania, USA, is the February winner of our campaign Register for ChemViews Newsletter & Win an iPad.
We asked her some questions about herself and ChemistryViews.org …
Congratulations!
You are the winner of the iPad for registering for the ChemViews magazine newsletter in February.



Where did you see the campaign?
I registered for the ChemViews magazine newsletter and prize draw through an e-mail from Wiley-VCH.
Did you know ChemistryViews.org before?
I was not aware of the website or its newsletter before then.
What do you like about ChemistryViews best?
I enjoy the book reviews. I have also found the listing of most read articles and most cited articles to be an impetus to pursue some of these articles.
What is your field of research?
My research focus is in the area of protein folding and stability. My most recent work has concentrated on studies of beta 2-microglobulin and its association with dialysis-related amyloidosis in collaboration with Professor Sheena Radford at the University of Leeds, UK.
Thank you very much!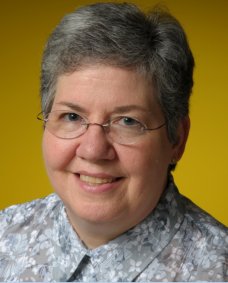 Professor Frieda L. Texter studied chemistry at Albright College, PA, USA, before pursuing a PhD in biochemistry at Purdue University, Indiana, USA. She returned to Albright College as an Assistant Professor in 1980 and was promoted to full Professor in 1993.
She has been a frequent visiting professor at the University of Leeds, UK, in the lab of Professor Sheena Radford.
---