Persistent luminescence is produced by purely organic materials excited by light or electricity. Consequently, this luminescence characteristic is limited to electrically powered displays, bioimaging, and data encryption.
Bingjia Xu, Guang Shi, South China Normal University, Guangzhou, China, and colleagues, have synthesized the organic luminophore ImBr (pictured) by imidization of 4-(trifluoromethyl)aniline and 4-bromophthalic anhydride. The compound demonstrates aggregation-induced emission (AIE), white-light emission, persistent photoluminescence (pPL), and transient mechanoluminescence (ML). On/off irradiation with a UV lamp produced tricolor emission switching between blue, white, and yellow.
Significantly, persistent luminescence is triggered by mechanical force at room temperature. Strong ML of the noncentrosymmetric crystals is a result of hydrogen bonding, which prevents intramolecular motion and thereby promotes AIE by limiting non-radiative energy transfer processes. The team believes that the dipolar nature of ImBr promotes formation of so-called H-aggregates with extended phosphorescence lifetimes, and spin-orbit coupling of bromide atoms allows rapid intersystem crossing followed by prolonged phosphorescence at room temperature.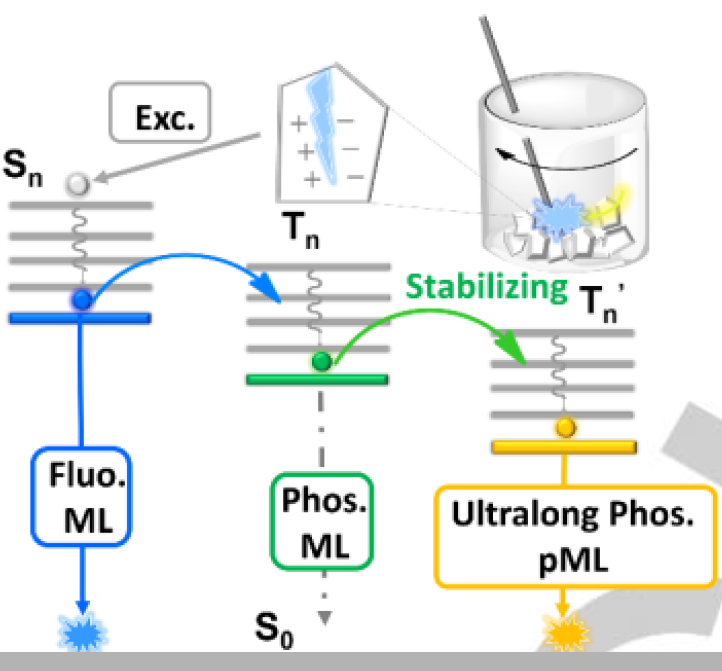 The researchers claim that their study is the first of its type to investigate room-temperature persistent mechanoluminescence (pML). This technology has potential in next-generation photonic and electronic devices.
---
Transient and Persistent Room-Temperature Mechanoluminescence from a White-Light Emitting AIEgen with Tricolor Emission Switching Triggered by Light,
Jian-An Li, Jinghong Zhou, Zhu Mao, Zongliang Xie, Zhan Yang, Bingjia Xu, Cong Liu, Xin Chen, Dingyang Ren, Hui Pan, Guang Shi, Yi Zhang, Zhenguo Chi,
Angew. Chem. Int. Ed. 2018.
https://doi.org/10.1002/anie.201800762