The Nobel Prize in Chemistry will be announced tomorrow. How much do you know about the Nobel Prize? Find out with this quiz: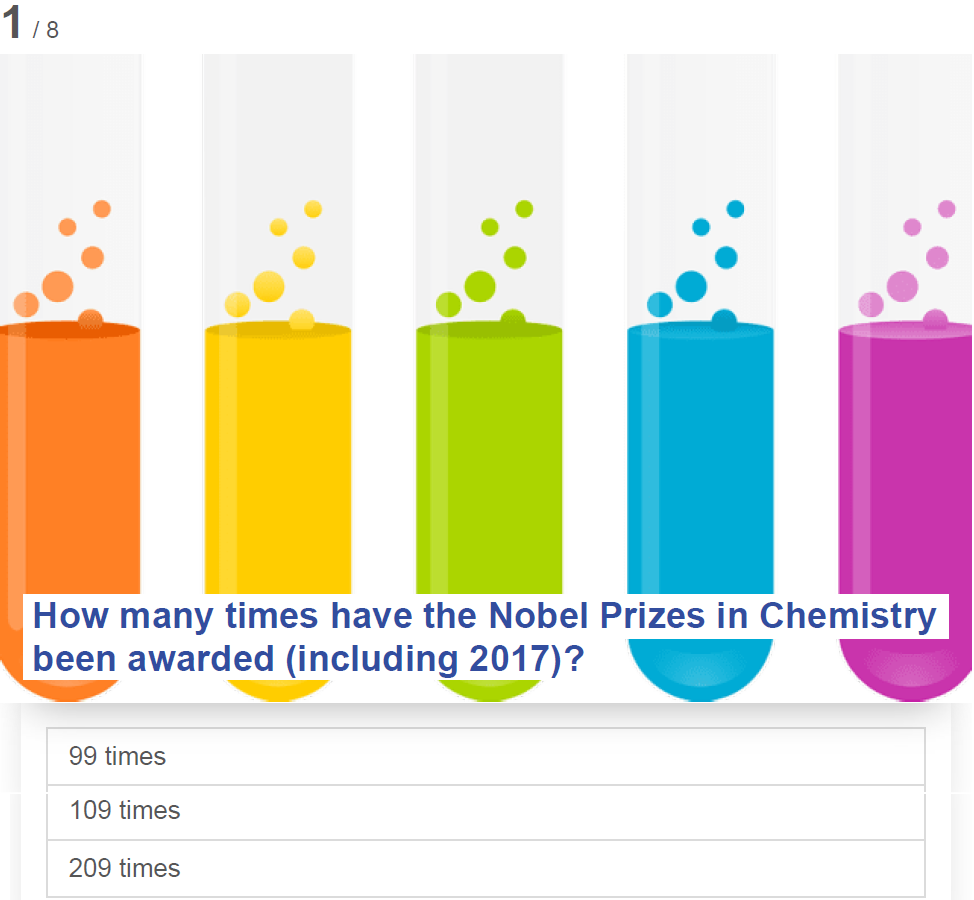 See answer

109 Nobel Prizes in Chemistry have been awarded so far (2018). It was not awarded on eight occasions.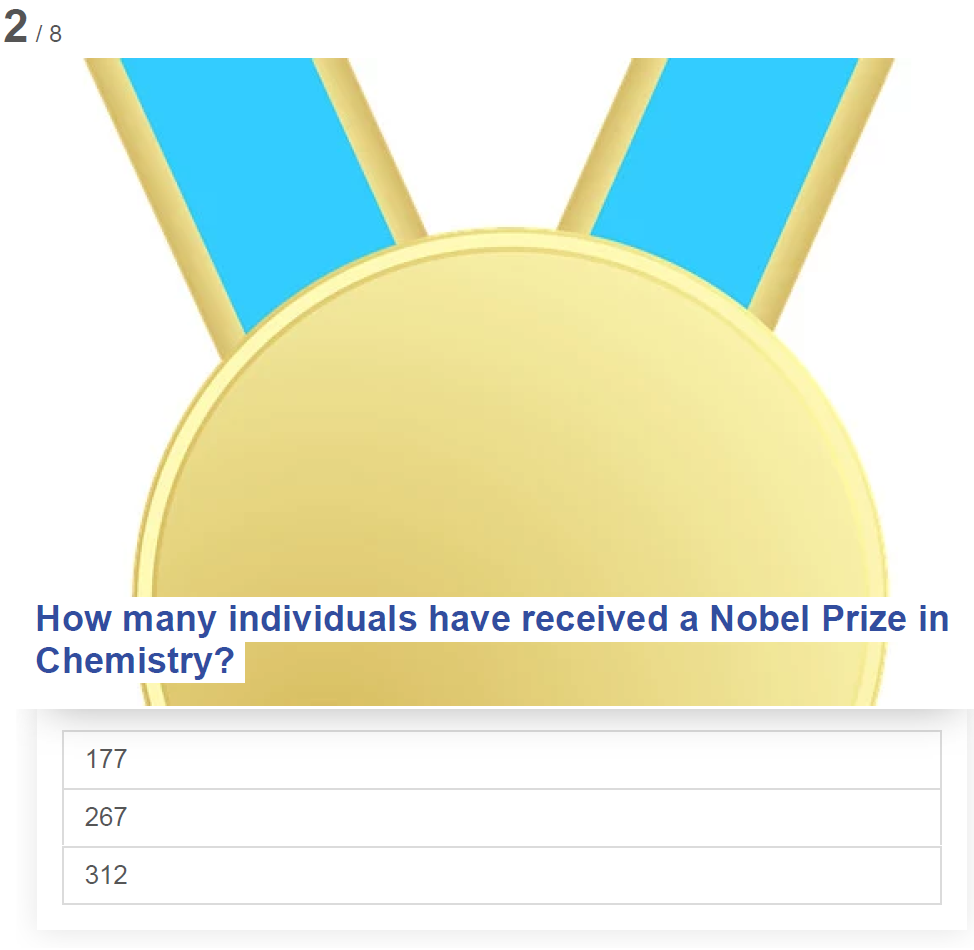 See answer

The Nobel Prizein Chemistry has been awarded to 178 Laureates. As one person has been awarded twice, this means 177 individuals.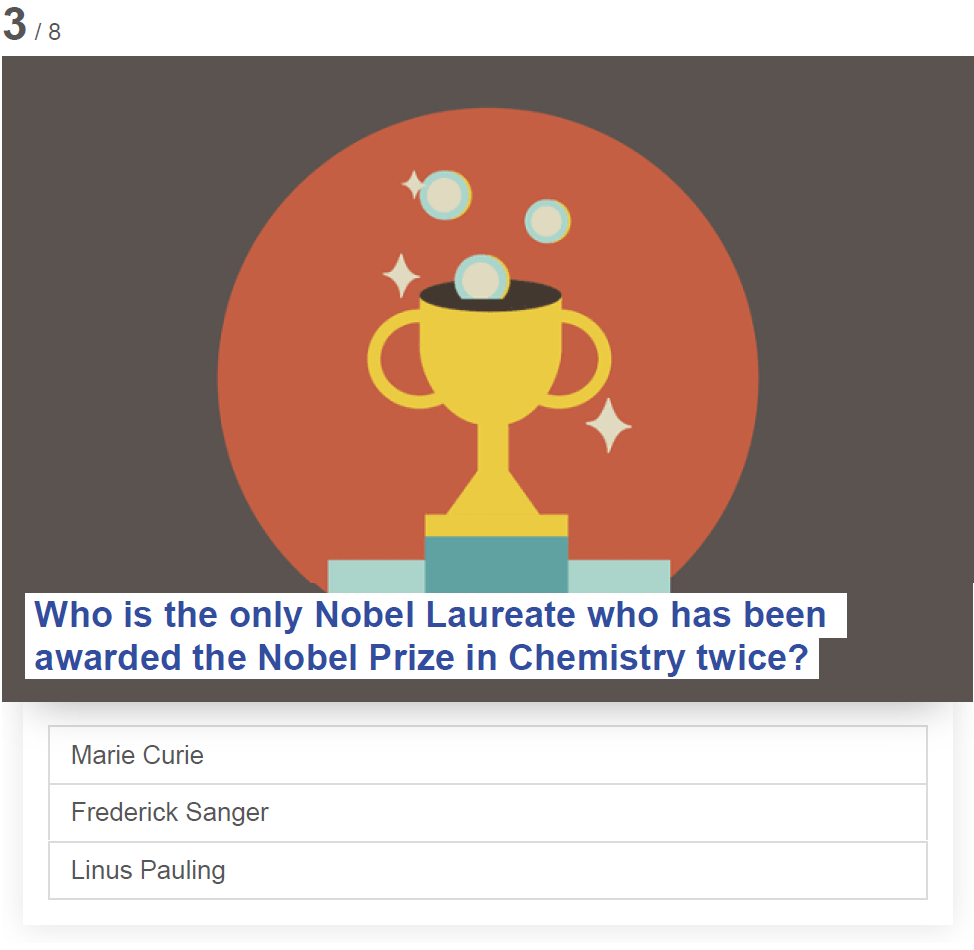 See answer

Frederick Sanger received the Nobel Prize in Chemistry in 1958 for his work on the structure of insulin and again in 1980 for the determination of base sequences in nucleic acids.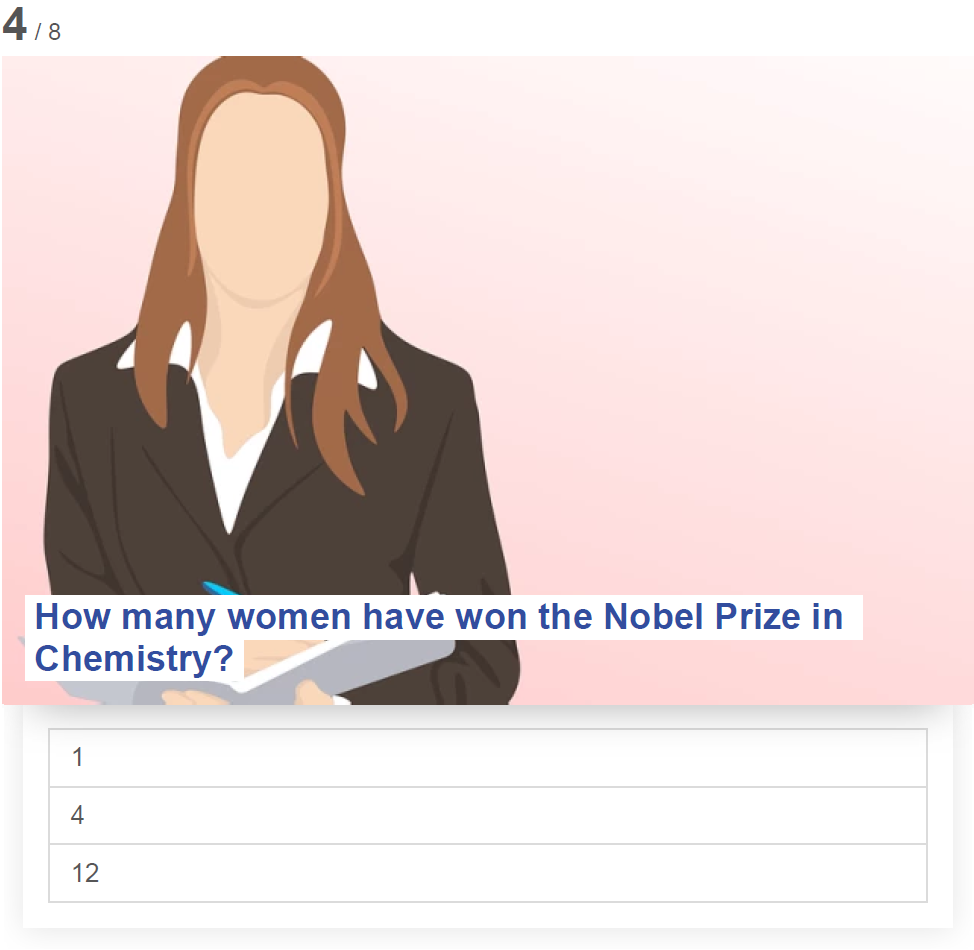 See answer

Frédéric Joliot was 35 years old when he was awarded the Chemistry Prize in 1935, together with his wife, Irène Joliot-Curie.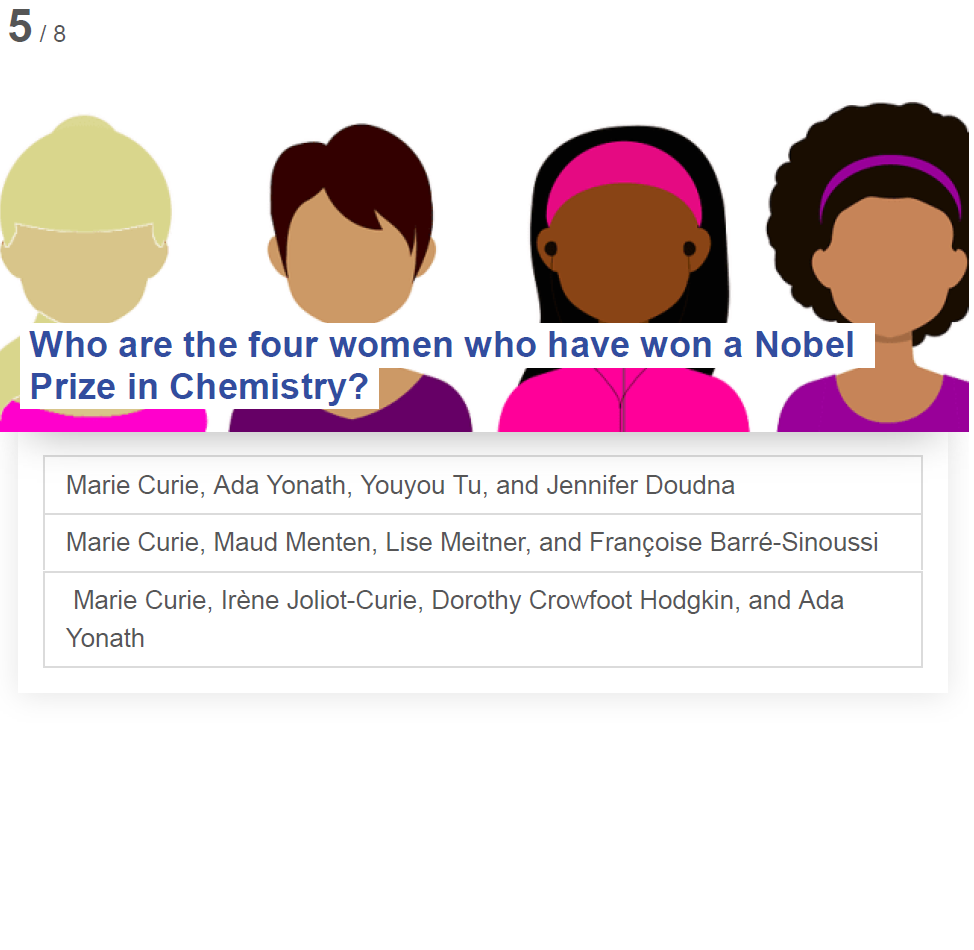 See answer

Marie Curie, Irene Joliot-Curie, Dorothy Crowfoot Hodgkin, and Ada Yonath.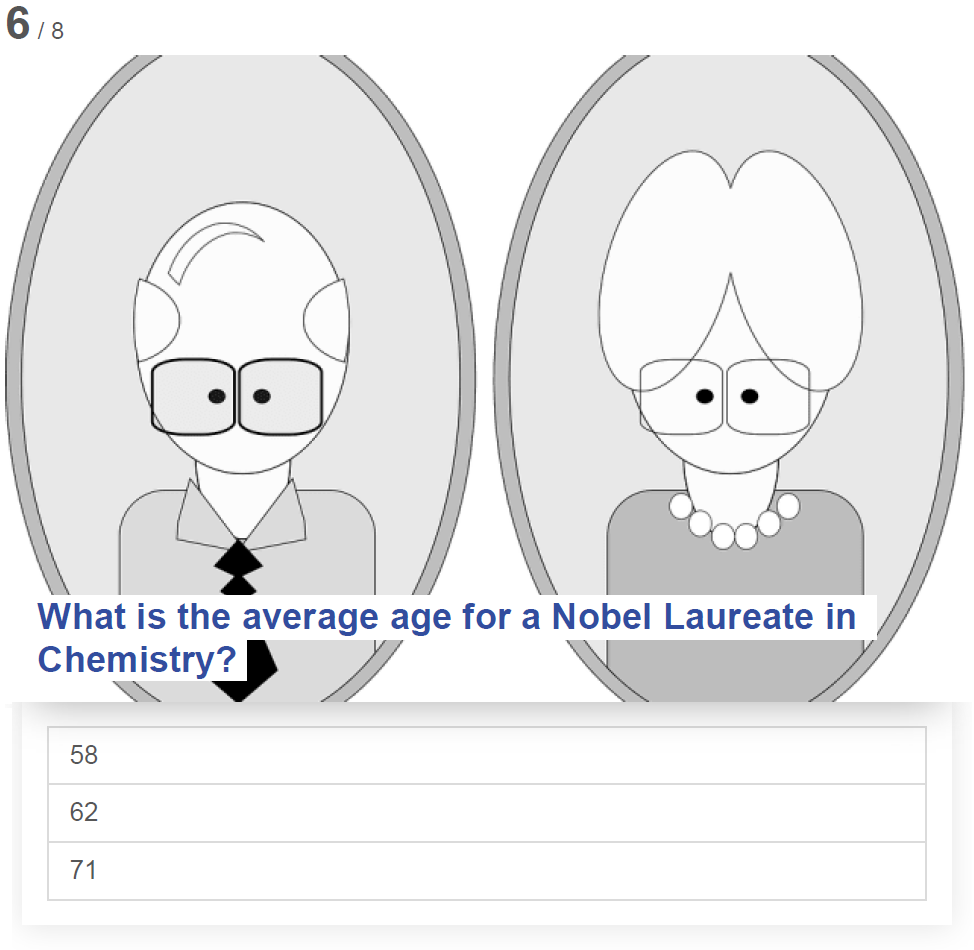 See answer

58.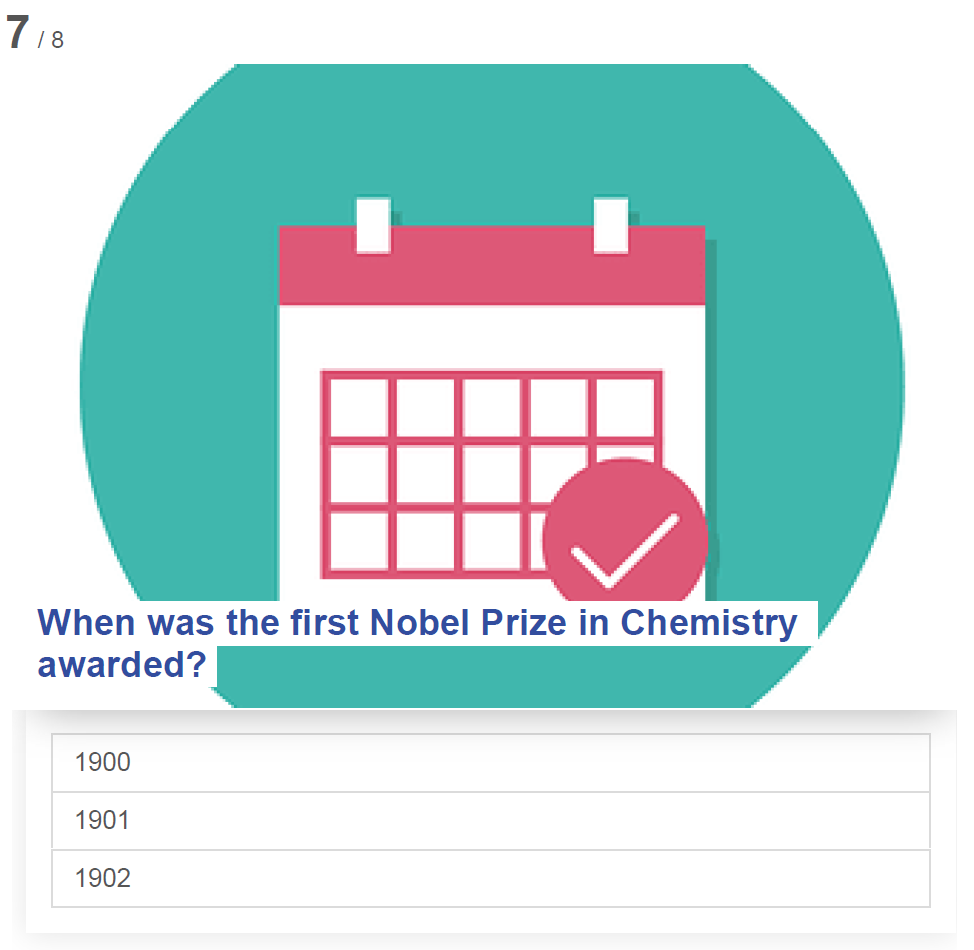 See answer

1901.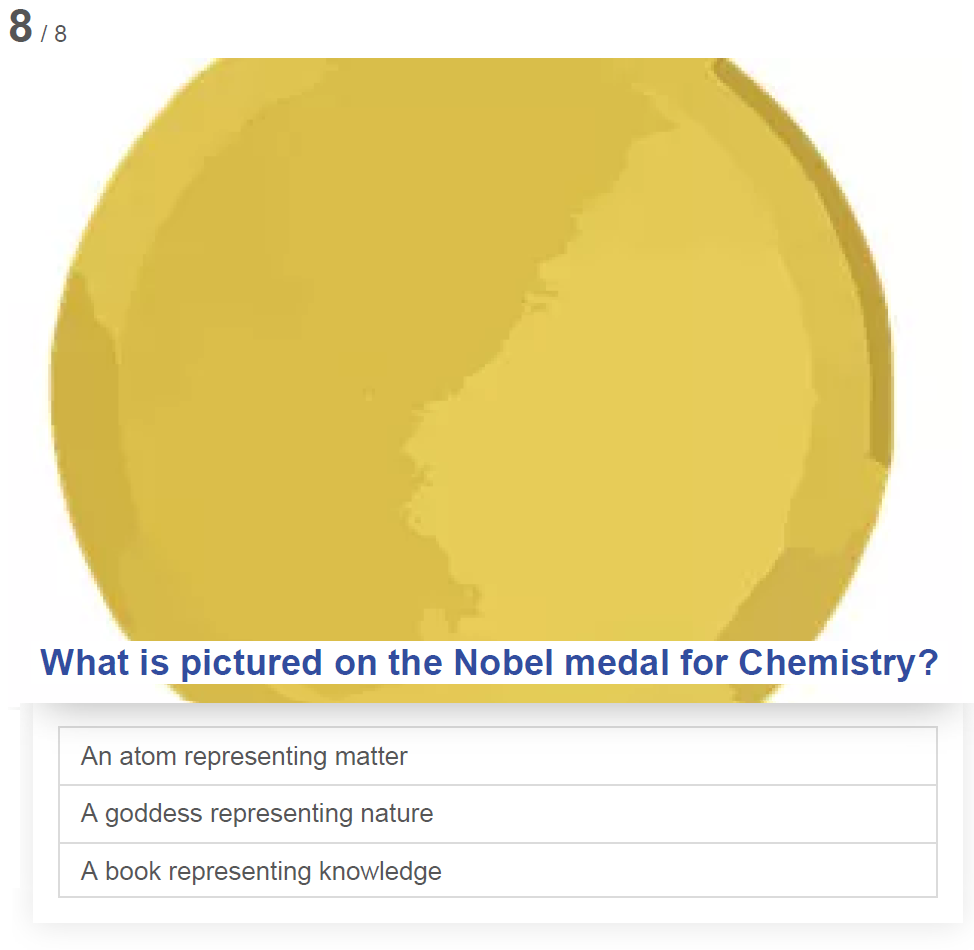 See answer

A goddess representing nature.
---
Also of Interest