The Celts, Indo-European people who from 2000–1 BC spread over much of Europe, thought that at the end of summer the barrier between our world and the world of weird creatures with strange powers such as ghosts and spirits gets very thin. They held a party to scare these creatures away. Later this day became known as All Hallows' Eve—the day before All Saints' Day, a Christian feast on November 1.
Halloween became popular in the United States during the 19th century. It was probably introduced there by Irish immigrants. The tradition of carving pumpkins and trick or treating became popular worldwide during the 20th century.
How much do you know about pumpkins?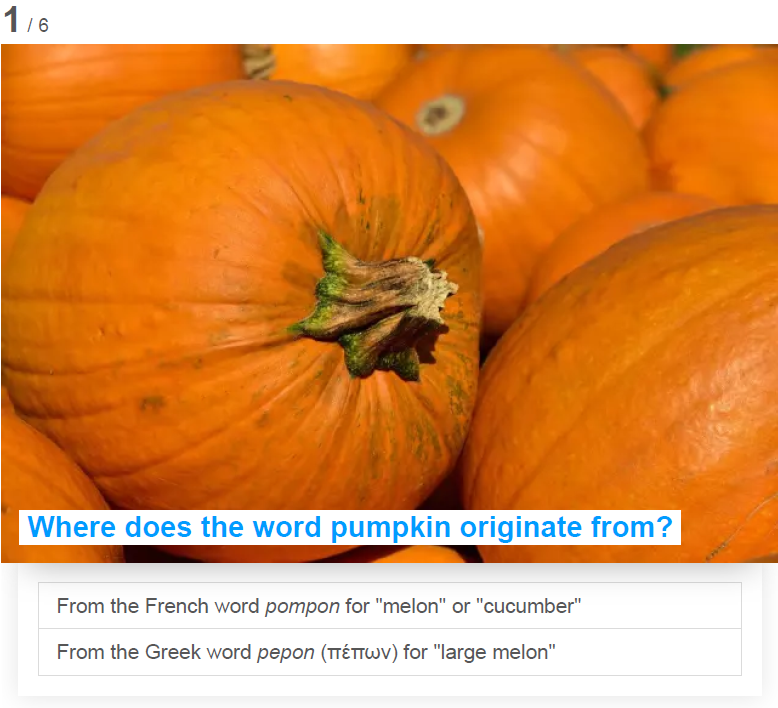 See answer

From the Greek word pepon for "large melon"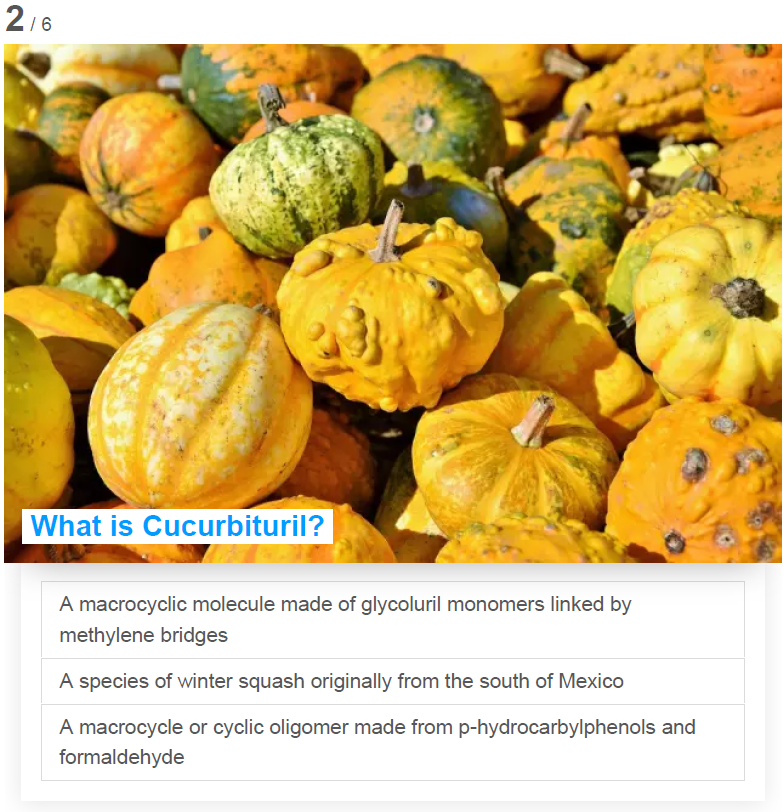 See answer

A macrocyclic molecule made of glycoluril monomers linked by methylene bridges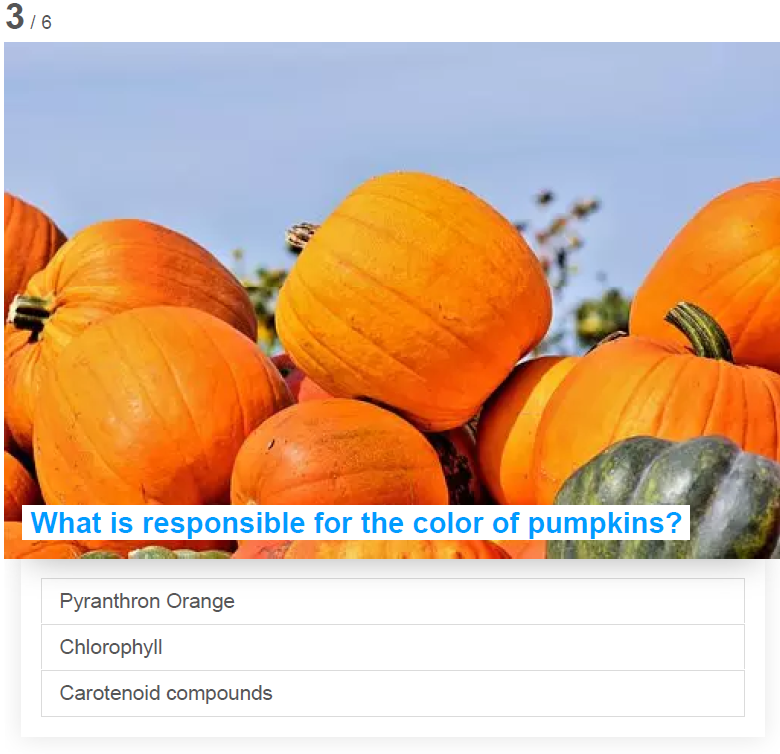 See answer

Carotenoid compounds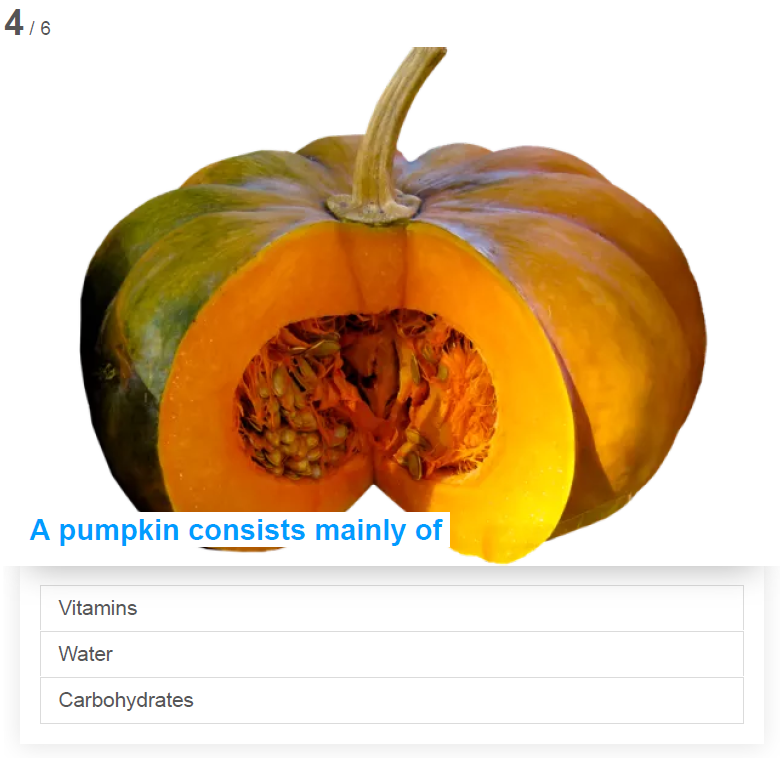 See answer

Water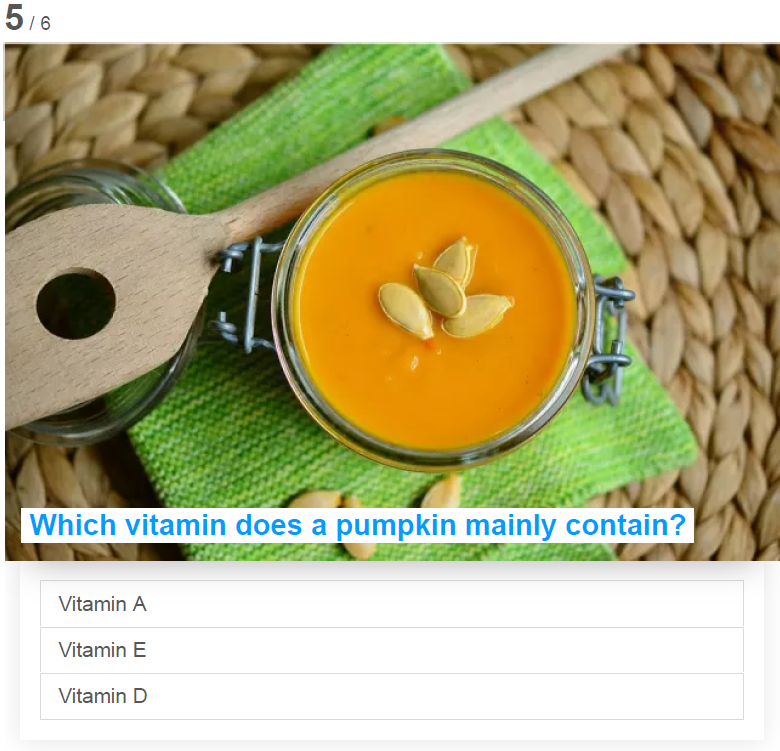 See answer

Vitamin A
See answer

Cooking and digesting
---
Also of Interest