"Engaging the Next Generation" is an outreach competition run by the Public Outreach Committee of the International Younger Chemists' Network (IYCN) and sponsored by the CAS division of the American Chemical Society (ACS). Competition participants were invited to submit chemistry experiments that can be used for outreach and public engagement. The theme for the experiments was climate change. Winning experiments are collected in a database, from where they can be downloaded freely in different languages. The competition was launched in 2019 and the winners were announced during the IYCN program at the 47th IUPAC Congress in Paris, France.

Origin of the Idea
In September 2017 the IYCN Outreach Committee met for the first time. We were five people from four countries (in time zones up to twelve hours apart) and we had lots of ideas—the problem was choosing which ideas to work on. We decided to survey our members and ask for their input: How can IYCN enable early-career chemists to do outreach?
The results were clear: Early-career chemists believe that outreach is necessary. More than half of the respondents had experience performing demonstration experiments for a public audience, and more than 70 % said that what they enjoyed about outreach was communicating science and research in everyday language.
We decided to make a database of outreach resources. The focus should be on small group work, experiments for a general audience, and to tailored how-to guides with everyday-language communication tips.

Creating an Outreach Database
We started working on the experiment database immediately. We created a template and pulled together some examples of our favorite chemistry demonstrations. But we realized that this wasn't enough: Gathering resources in one place is helpful, but is it really the best way to support early-career chemists in countries where outreach resources aren't readily available?
We decided that what we needed to do was to translate these experiments and make them accessible to people all over the world. We asked teachers to edit and test our experiments, we published them online, and we asked for volunteers to translate them into their native languages. Currently, we have two experiments in our target="_blank">experiment database, available in languages from Albanian to Yoruba, a language spoken in West Africa.

The Next Step
To develop a library, we need contributions. We decided to hold an experiment competition to promote and populate the database with ideas from around the world. We were overjoyed to receive a sponsorship from CAS, who promised to fund professional translations so that we could share the experiments in even more languages. We were also supported by Pearson Higher Education, who funded a USD 250 prize.
We chose climate change, one of the UN Sustainable Development Goals, as the theme for the competition to ensure that the submissions have direct relevance to all audiences. We launched the competition on March 13, 2019; Joseph Priestley's birthday, to tie in with the International Year of the Periodic Table (IYPT) celebrations.
Submissions were slow to come in, so we extended the deadline to promote the competition more effectively—and the final social media push worked: We know that people in 45 countries visited the competition website and we received submissions from Nigeria, Singapore, Puerto Rico, USA, UK, Ireland, and Vietnam.

The Winners
Our panel of judges consisted of Dr. Mohd Bakri Bakar, Universiti Teknologi Malaysia, Dr. Reyne Pullen, University of Sydney, Australia, Dr. Aldo Sena de Oliveira, Federal University of Santa Catarina, Brazil, and Dr. Meaghan Fallano, Pearson Higher Education, USA (see Fig. 1). Each judge scored three to four experiments. They were impressed by the high standard of the experiments as evidenced by the close results.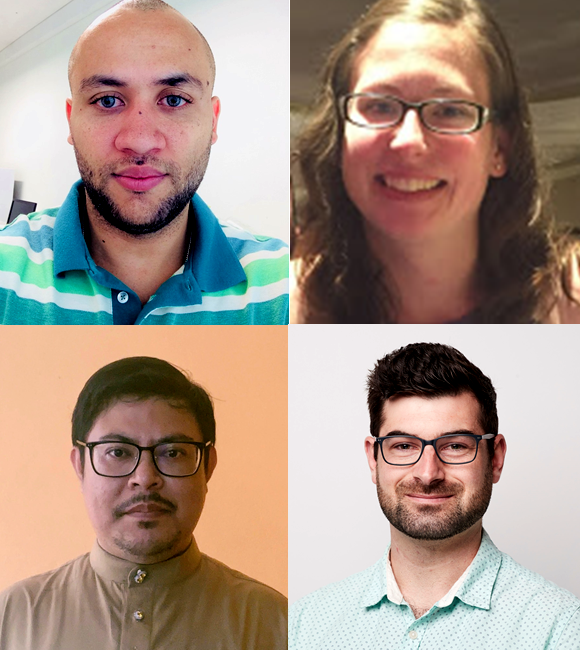 Figure 1. The jury: (top left to bottom right) Dr. Aldo Sena de Oliveira, Federal University of Santa Catarina, Brazil, Dr. Meaghan Fallano, Pearson Higher Education, USA, Dr. Mohd Bakri Bakar, Universiti Teknologi Malaysia, and Dr. Reyne Pullen, University of Sydney, Australia.
The scores and comments were examined by the IYCN Outreach Committee and the winners were confirmed as Agboluaje Saheed Alabi, a 4th-year student of Ekiti State University, Nigeria, for his experiment explaining water pollution, and Hayden Clum and Jacquelyn Cetola, third-year students at the University of Florida, Gainesville, USA, for their ocean acidity experiment (see Fig. 2). Dr. Lori Ferrins from IYCN and Ms. Mindy Pozenel from CAS announced the winners during the IYCN symposium at the IUPAC Congress in Paris.
Both Agboluaje and Hayden and Jacquelyn's experiments will be copy-edited and formatted before being published online and added to our experiment database. The next step will be to translate them into multiple languages and share them with IYCN members around the world.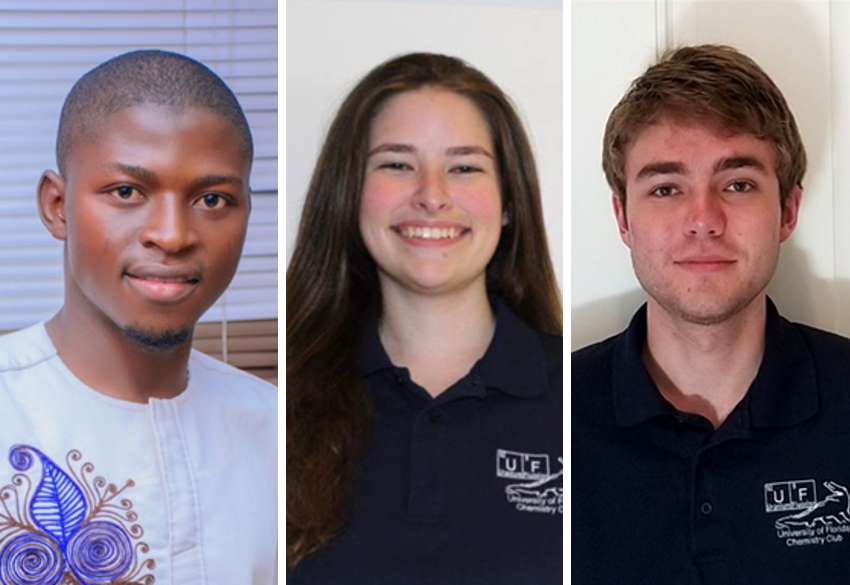 Figure 2. The Winners: (left to right) CAS Prize winner Agboluaje Saheed Alabi, Ekiti State University, Ado Ekiti, Nigeria, and Pearson Prize winners Jacquelyn Cetola and Hayden Clum, University of Florida, USA.
The water pollution experiment challenges students to use sand to filter water that has been contaminated with many different pollutants. It engages students in thinking about how the pollutants react with other substances in the air and water and how this pollution impacts wildlife. According to the judges, the experiment of Agboluaje Saheed Alabi "was really well thought out and hit on all the main points while providing great context to students. The materials are easily accessible in places with all kinds of budgets and skill levels. It provides a really good starting point to diverge off in many directions as far as future teaching goes, given the climate change theme. It also allows for a great balance of hypothesis, experiment and observation, and drawing conclusions."
The ocean acidity lab relates rising to carbon dioxide levels in the atmosphere to the rising acidity of the ocean. It goes into acid/base concepts and helps participants think about how the atmosphere relates to the ocean, and how acid/base reactions may affect ocean life.

Get in Touch
We plan to run an outreach competition again next year. So stay tuned for the next competition if you have an experiment you want to submit.
Are you interested in being a translator? Would you like to know more about the IYCN Outreach Committee activities? Contact the team at [email protected] or visit www.iycnglobal.com to learn more.