Researchers around the world are developing vaccines against SARS-CoV-2, the virus that causes the current outbreak of the respiratory disease COVID-19. It is estimated that at least 172 vaccine projects are currently underway. Vaccines typically require years of research and testing before they reach the clinic. However, science is working hard to produce a safe and effective vaccine by next year.
Work began in January 2020 with the decoding of the SARS-CoV-2 genome. The first human vaccine safety trials began in March. Nevertheless, much is still unclear. We do not know how long we will be immune, and several vaccine candidates will probably not prove useful. The speed with which vaccination campaigns can be started depends on the speed of development, testing, and approval of the vaccines, as well as on production capacities and the distribution. To speed up the process, several companies are already producing their vaccines on an industrial scale while testing with volunteers is still ongoing. This is done at the risk of having to dispose of these products if the study results are negative. The availability of filling lines and vials was also identified as a possible bottleneck for supply.
The pictures describe what happens during vaccination and which COVID-19 vaccine candidates are currently in which clinical phases.
What Happens During Vaccination? [1]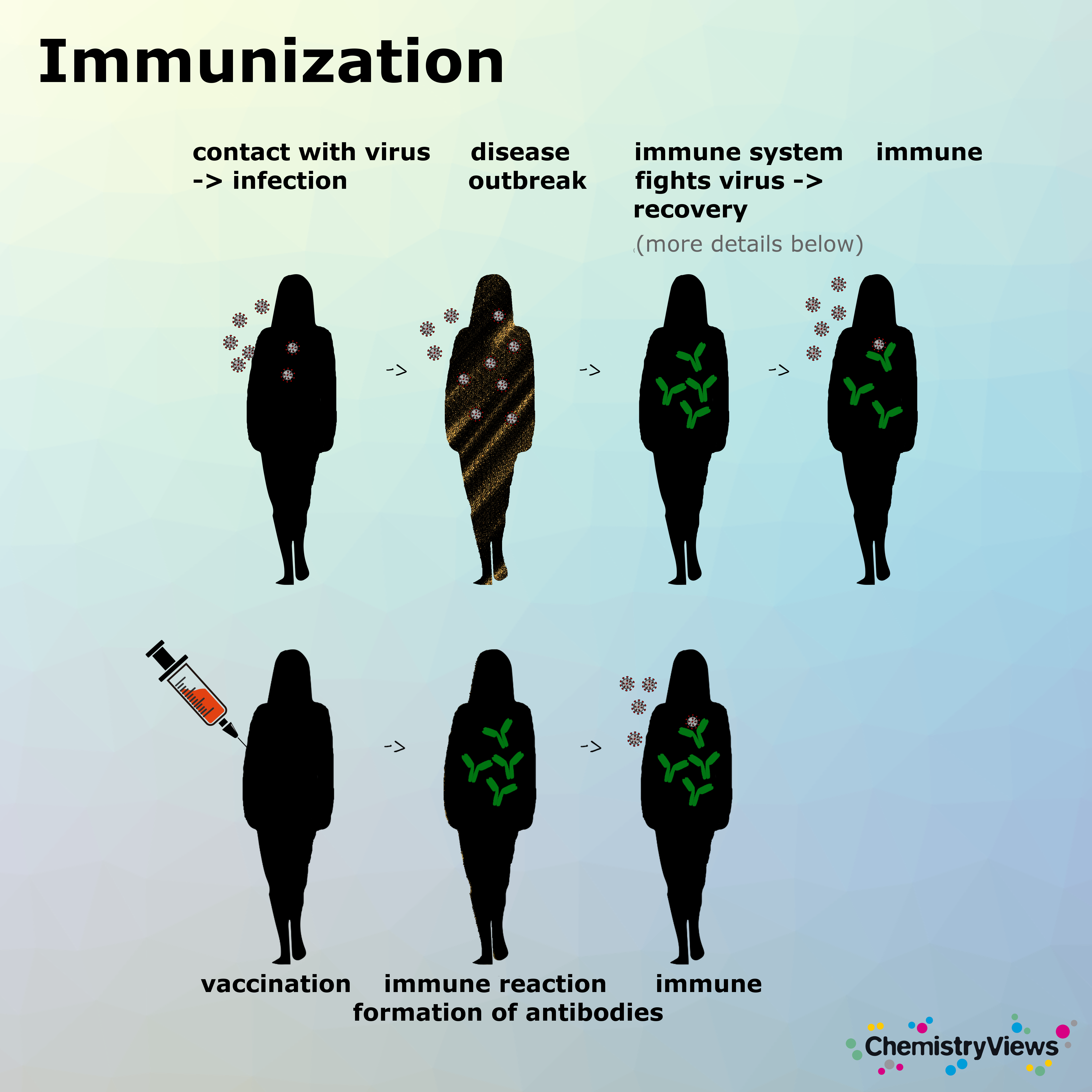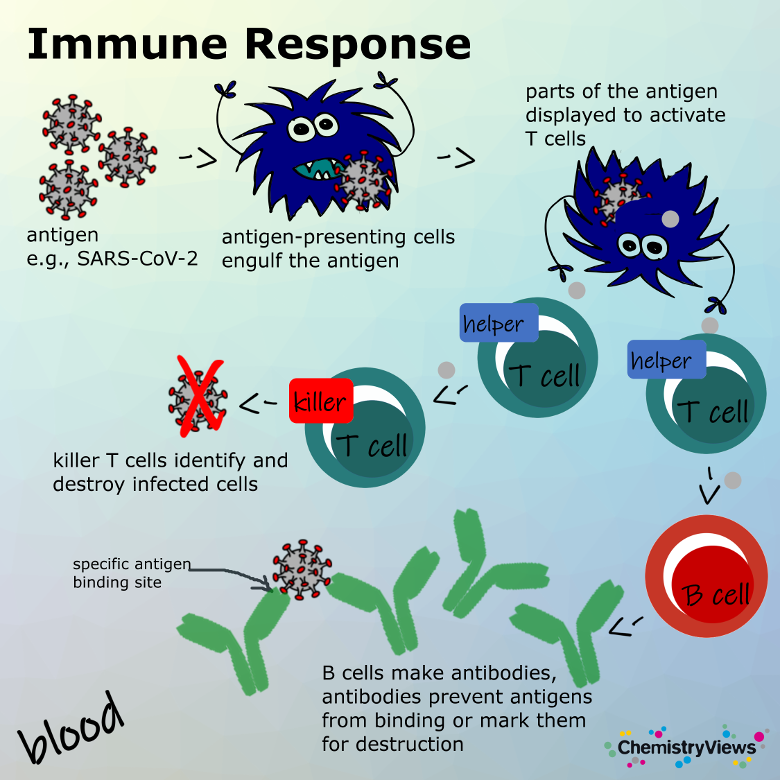 After Sars-CoV-2 is defeated, antibodies, T cells, and B cells remain in the body to intercept the pathogen in the future. It is currently completely uncertain to what extent antibodies in the blood protect against a new infection and whether their disappearance signals a lack of immunity. It is currently believed that T cells play an important, if not more important role, than antibodies in the immune response to the infection, and thus, possibly also in sustained immunity to SARS-CoV-2.
Which COVID-19 Vaccine Candidates Are in Which Clinical Phases? [2–4]
These data change daily.
Phase 3 testing is taking place in China, the United Arab Emirates (e.g., Wuhan Institute of Biological Products), Bangladesh (e.g., Sinovac Biotech), and Brazil (e.g., Oxford University/AstraZeneca Life Science).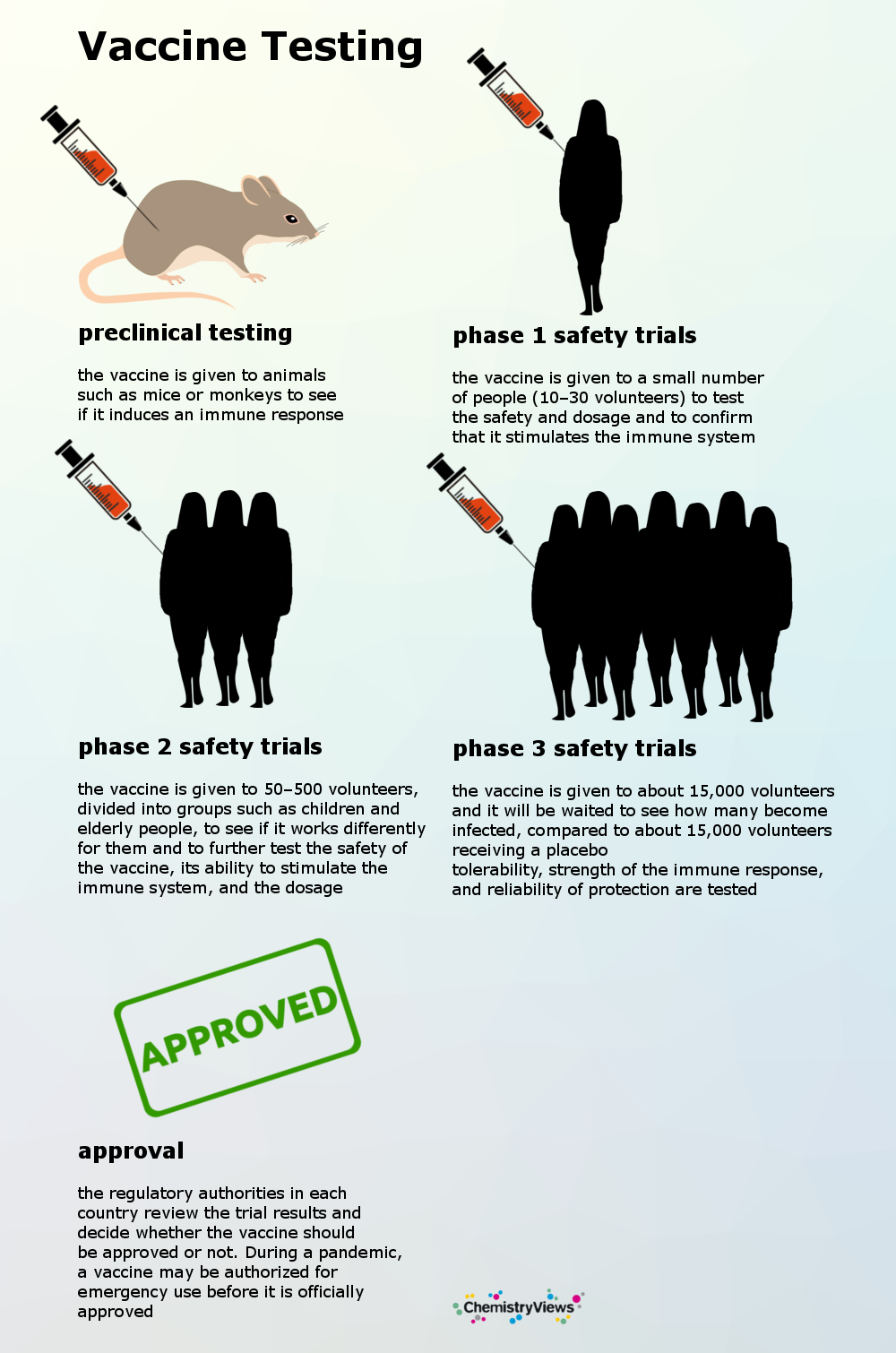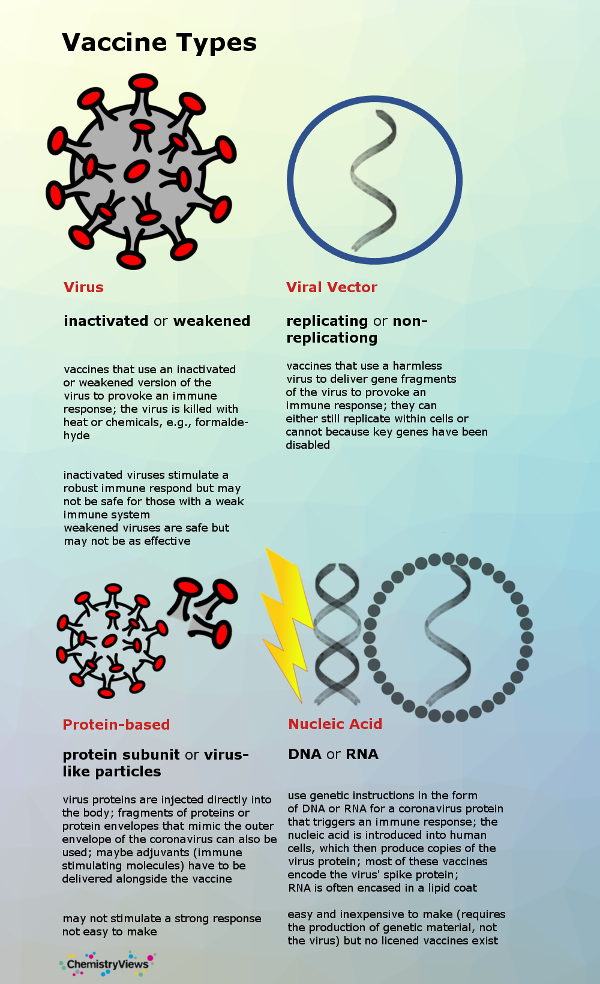 References
[1] U.S. Department of Health and Human Services, National Institute of Health, National Institute of Allergy and Infectious Diseases, National Cancer Institute, Understanding the Immune System – How It Works, NIH Publication 2013.
[2] Impfstoffe zum Schutz vor Covid-19, der neuen Coronavirus-Infektion, Verband Forschender Arzneimittelhersteller (vfa; Association of Research-Based Pharmaceutical Companies) August 1, 2020. (only in German; accessed August 1, 2020)
[3] Draft landscape of COVID-19 candidate vaccines, World Health Organization (WHO), July 31, 2020. (accessed August 1, 2020)
[4] Jonathan Corum, Carl Zimmer, Coronavirus Vaccine Tracker, The NewYork Times June 10, 2020.
---
Also of Interest