Dr. Ashlee J. Howarth is an Assistant Professor at the Department of Chemistry and Biochemistry, Concordia University, Montréal, Canada, and a 2017 "Forbes 30 under 30 in Science" lister. She is working on the design and synthesis of porous materials primarily for use in the treatment of municipal wastewater. She speaks to Dr. Vera Koester for ChemistryViews about her research, the challenges of young chemists, and the importance and joy of interacting with her students.
Can you please briefly explain the focus of your work?
In my research group at Concordia University, we focus on designing new rare-earth metal–organic frameworks, primarily for applications in wastewater treatment. We have also recently branched out into studying these MOFs for applications in drug delivery, and batteries.
In addition to designing MOFs for targeted applications, we are also interested in gaining a fundamental understanding of how these MOFs are formed on the molecular level and how we can direct the formation of specific structures. We always start with a particular structure in mind, and work backwards to solve how we can create that structure in the lab.
Can you give a recent example of your work?
My most recent preprint on ChemRxiv is about a new rare-earth metal–organic framework, CU-10 (CU = Concordia University) that was discovered by my Ph.D. student Victor Quezada [2]. In the preprint, we show that CU-10 can be used to selectivity oxidize and detoxify the sulfur mustard simulant, 2-CEES. We are currently in the process of testing this MOF for wastewater treatment applications as well.
What got you interested in MOFs for wastewater treatment?
I first became interested in studying MOFs for wastewater treatment during my postdoctoral studies with Dr. Omar Farha and Dr. Joseph Hupp at Northwestern University, USA. Early on in my postdoctoral research, I discovered that Zr-based MOFs, particularly NU-1000, could be used to remove selenium oxyanions from wastewater generated at coal-burning power plants. It was then that I realized the true potential of MOFs for applications in wastewater treatment, and really started thinking about all of the different contaminants that could be removed by MOF adsorbents – the possibilities seem endless really.
What fascinates you about chemistry?
The thing I love most about chemistry is that there are always new questions to answer – as soon as you answer one question, you have three new questions to answer. Research is never finished, and that keeps things new and exciting.
And what do you enjoy most about your job as a professor?
The thing I enjoy most about my job is interacting with the students working in my research lab. It is through my students that I get to stay connected to research and lab work, and that is what I truly enjoy. My students are also very enthusiastic and excited about their research. It's great to be around that energy. Plus I love watching them grow into independent scientists and seeing the progress that they make over a very short period of time.
What would you like to be doing ten years from now?
Ten years from now, I would like to be just as engaged with my students and their research as I am now. I think it's important as a professor to stay engaged with lab work, and to be careful not to lose the lab skills that you worked so hard to hone during your graduate and postdoctoral studies.
I would also love to have a startup company in Montreal and see some of the materials that we develop in the lab at Concordia being commercialized and helping to solve some environmental issues.
From your experience, what are the biggest challenges young scientists are facing?
I think one of the biggest challenges that young scientists are facing is the pressure to do EVERYTHING! Sometimes it feels like being a successful scientist requires you to not only publish your research (both in high quality and high quantity), but also to be an expert in teaching, mentoring, managing, collaborating, networking, communicating, fundraising, entrepreneurship, and administrative tasks. This can be overwhelming, and also makes it feel like it's impossible to achieve work-life balance while also being a successful scientist.
This pressure to do everything can also lead to unhealthy competition and the toxic work environments that we sometimes hear about in academia and industry. A little bit of pressure and competition is good, it can help push us to be better, and keeps us driving forward, but there's a fine line between healthy versus unhealthy pressure.
What would you change if you could?
If I could change one thing, in academic science, it would be to have funding awarded to researchers not only based on their research output and ideas, but also based on how the researcher treats the people that are part of their team. I realize this is something that is hard to measure and implement, and would likely bring up other issues, but in an ideal world, I would love to work in a system that values humanity as much as it values research output and ideas.
What would you do in chemistry with unlimited funds?
With unlimited funds in chemistry, I would choose to have a very large research group. I would also pay graduate students more than the average graduate stipend so that they could focus on research without being worried about the financial aspects of graduate school. I would, of course, also buy more equipment so that our research ideas were never limited by characterization equipment or cost. I'd also start a company (as mentioned before) to commercialize MOFs and use them to help solve environmental issues related to air/water pollution.
How do you think COVID-19 influences the current situation of researchers?
I think COVID-19 has had both a positive and negative impact on researchers. For some, COVID-19 has caused them to slow down and evaluate what is really important in life. But on the other hand, COVID-19 has had a major impact on our economy which has and will continue to affect job opportunities and scientific funding – this is something that will likely make the pressure and competition worse before it gets better.
What is it like at a university in Canada?
Being at a university in Canada is great! We have graduate students in our program from all over the world, which helps bring different perspectives on science and research, but also just on life!
I'm thankful to be at a university like Concordia, which prides itself on being a Next-Gen (next generation) university. What this means is that Concordia is willing to change and adapt with the times, to provide a learning experience for our students that takes into account the challenges that society is facing at the time. This includes things like investing in sustainability research (Sustainability Action Fund at Concordia), online teaching (eConcordia, which was started before COVID-19), and a startup incubator (District 3).
How did your interest in chemistry begin?
My interest in chemistry started in elementary school when working on science fair projects. My dad worked for Dow Chemical (though he was not a chemist) and he would ask his chemist colleagues for ideas for my projects. I remember having my own homemade battery kit with strips of Zn and Cu, which I used to light up LEDs.
I wasn't really sure what I wanted to do after high school, but I knew I enjoyed science classes, so I applied to the Medical Sciences program at the University of Western Ontario for my undergraduate studies. My first-year chemistry professor (Dr. Lars Konermann) was so enthusiastic, and made learning chemistry concepts so much fun, that I knew I had to continue my studies specializing in chemistry.
In my 4th year of undergraduate studies in chemistry I worked in a research lab (supervised by Dr. John Corrigan) and it was there that I learned about the possibility of doing an MSc or Ph.D. in chemistry. The grad students seemed to love what they were doing, and they were having a lot of fun doing it – and then when I learned you could get paid (albeit not much) to do a graduate degree, I was sold!
It was also during this 4th year Honours project that I learned a bit more about what a professor does, and started seriously considering it as a career path, although I knew I had a long way to go. Completing my Ph.D. in chemistry at the University of British Columbia (supervised by Dr. Michael Wolf) helped to solidify my love for chemistry research and my desire to stay in academia. I was then lucky enough to be hired by Dr. Omar Farha at Northwestern University to carry out my postdoctoral research.
During my Ph.D. I learned a lot of different hands-on chemistry skills, the basics of the scientific method, and how to conduct research. During my postdoc, I was able to use what I learned to really grow as a scientist. Dr. Omar Farha and Dr. Joseph Hupp gave me a lot of opportunities to lead projects, mentor students, write papers, work on grant proposals – all of this experience has been extremely valuable for me in my career now.
Who or what else has inspired you during your career?
I think all of my mentors have inspired me in different ways. Dr. Lars Konermann (first-year chemistry professor) inspired me with his enthusiasm for chemistry and teaching – and I try to emulate that with my own teaching now.
Dr. John Corrigan (4th year Honours project supervisor) inspired me with his love for inorganic chemistry, but also his excitement when doing his daily lab walk-through to check in on everyone's experiments.
Dr. Michael Wolf (Ph.D. supervisor) inspired me by demonstrating that you can be a highly successful scientist at a great school in Canada and still have a life outside of work, be social, and mentor students with compassion and kindness. This was extremely important for me to witness so as not to get "scared away" from a career in academia.
Dr. Omar Farha inspired me by always pushing the limits of science, and never being afraid to try new projects or crazy ideas.
Dr. Joseph Hupp inspired me by always thinking deeply about every research project and striving to always understand the "why". All of these things have inspired me over the years and have helped to shape the person and the researcher that I am today.
What do you do outside of work?
In my spare time, I like to hike, ski, and travel. In the spring, summer, and fall, I try to go hiking every weekend to get some exercise, fresh air, and to enjoy nature. In the winter, I enjoy skiing, though I must admit that after skiing in Whistler [British Columbia, Canada] for years during grad school, the cold temperatures at Mt. Tremblant [famous ski resort in Québec] prevent me from skiing every weekend now!
I also love traveling, and since I have friends all over North America from undergrad, grad school, and my postdoctoral studies – we usually make an effort to see each other by meeting up in new destinations each year. Unfortunately, COVID-19 is putting a bit of a damper on that, and for now, we're just socializing by Zoom which is not quite the same!
We all hope that this will change soon. Thank you very much for the interview.
---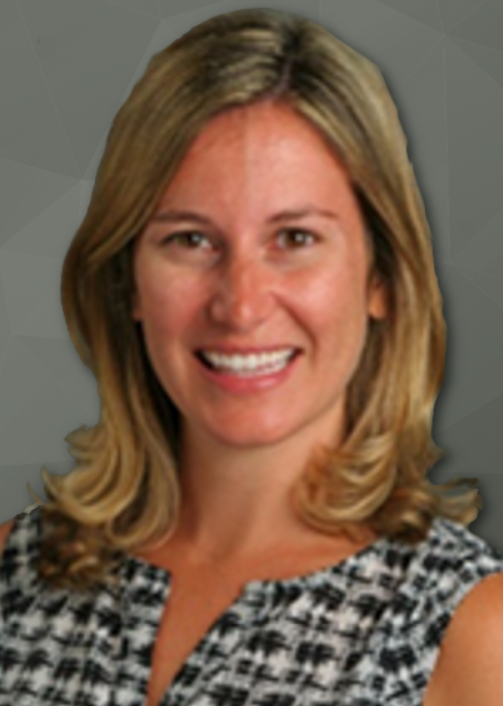 Ashlee J. Howarth studied chemistry with a minor in medical sciences at the University of Western Ontario, London, Canada, from 2005 to 2009, and completed her Ph.D. in chemistry at the University of British Columbia, Vancouver, British Columbia, Canada, in 2014. Her thesis "Bis-cyclometallated Iridium(III) Complexes Bearing Pyridineimine and Salicylimine Ancillary Ligands: Synthesis, Characterization and Applications" was supervised by Dr. Michael O. Wolf. After postdoctoral work at Northwestern University, Evanston, Illinois, USA, she is an Assistant Professor at the Department of Chemistry and Biochemistry at Concordia University, Montréal, Québec, Canada, since 2018.
Ashlee J. Howarth's research focusses on designing new metal–organic frameworks (MOFs) for wastewater treatment applications.
Selected Awards
Concordia University Research Chair, Concordia University 2020
UBC Chemistry Young Alumnus Award, Concordia University 2019
Mentor Award, Faculty of Arts and Science, Concordia University 2018
Forbes 30 under 30 in Science, Concordia University 2017
NSERC Postdoctoral Fellowship, Northwestern University 2016-2017
Selected Publications