Daily highlights from the chemistry of spices
This calendar explores the chemistry of spices and raising agents. We have limited ourselves to those traditionally used during the Christmas season. Every day we will explain graphically in a Clever Picture what is behind vanilla, cinnamon, anise, baking powder, etc. Of course, a few experiments and quizzes should not be missing.
Click on the numbers on the cookies and enjoy the kitchen chemistry.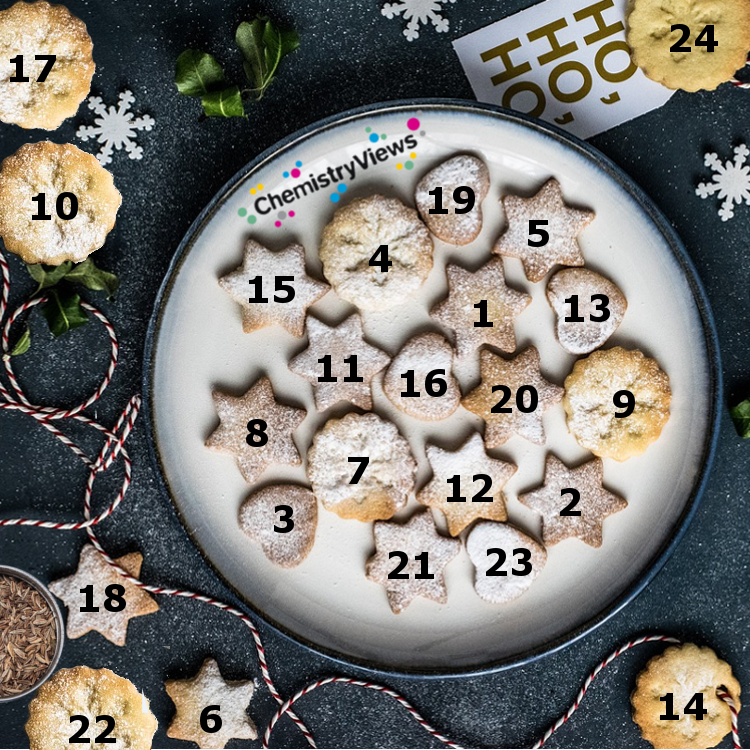 ---
Also of Interest
Still looking for presents?
Previous Chemistry Advent Calendars