The first Mars expeditions started in the 1960s, and many have followed since. Every 26 months, Earth and Mars are aligned so that spacecraft can make the interplanetary journey in about half a year. Three countries sent spacecraft to Mars during this window in the summer of 2020: the United Arab Emirates, whose Al-Amal (Hope) spacecraft orbited Mars to study its atmosphere and weather patterns; China, which sent its Tianwen-1 probe with the rover Zhurong; and the United States, which sent its Perseverance rover with the autonomous helicopter Ingenuity of NASA.
Hopes are high that the first humans will land on Mars in the 2030s. NASA's Orion spacecraft, for example, is designed to take people farther into space than ever before [1].  The private spaceflight company SpaceX is expected to help make humanity a "multiplanetary species," according to Elon Musk [2].

In the late 1800s, the surface of our red neighbor could be viewed for the first time via telescopes. At that time, it was believed that artificial structures could be seen. Today the assumption that the dry, toxic planet could have been habitable like Earth until 3.5 billion years ago arouses the special interest of researchers.
What do we actually know about Mars, except that they don't have green Martians living there?
The Outside
Mars is also called the Red Planet. This is due to iron oxide dust (rust) distributed on the surface and in the thin CO2 atmosphere leading to the coloration. For more Mars facts and comparisons with Earth see the image below [3–5].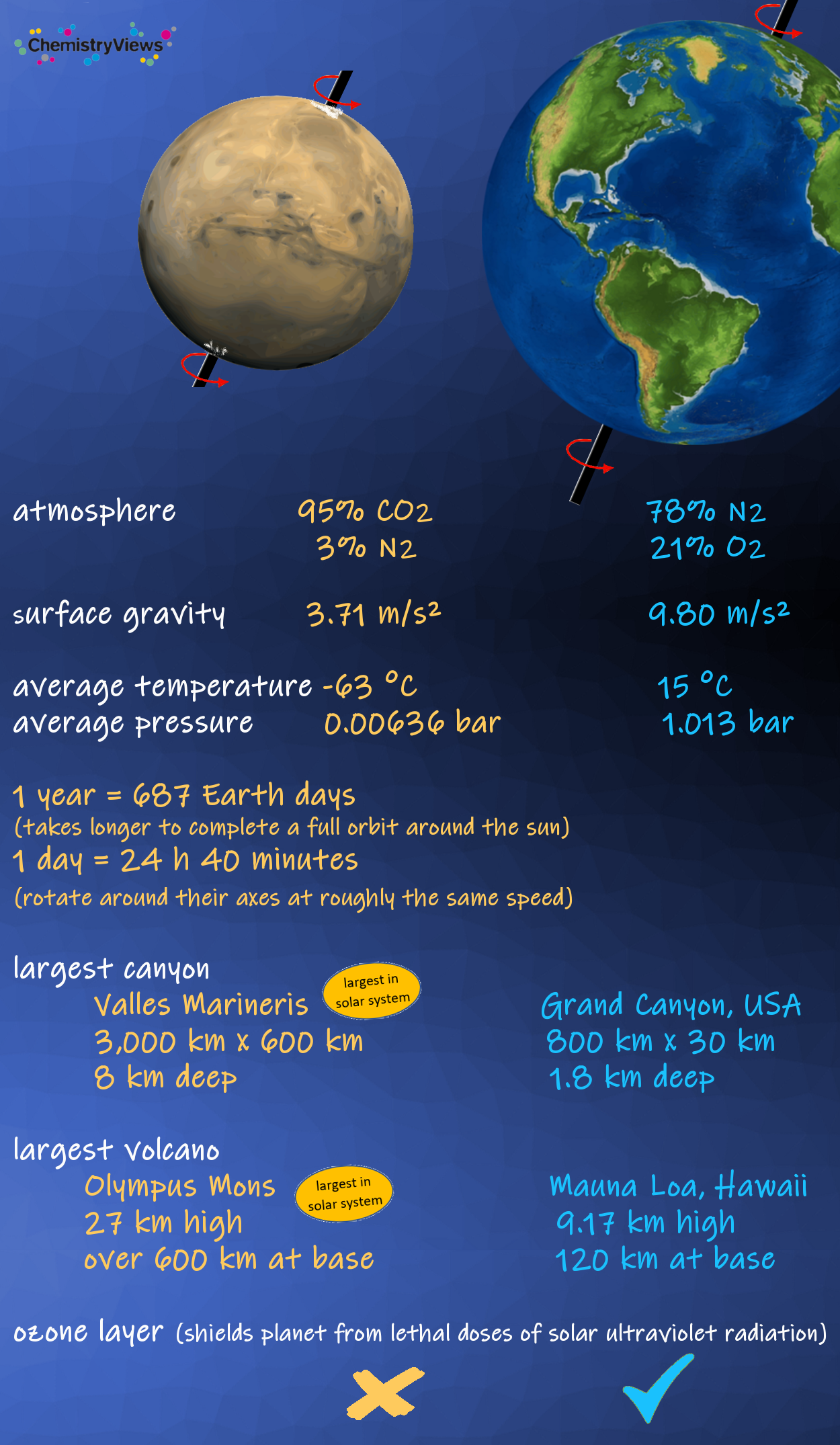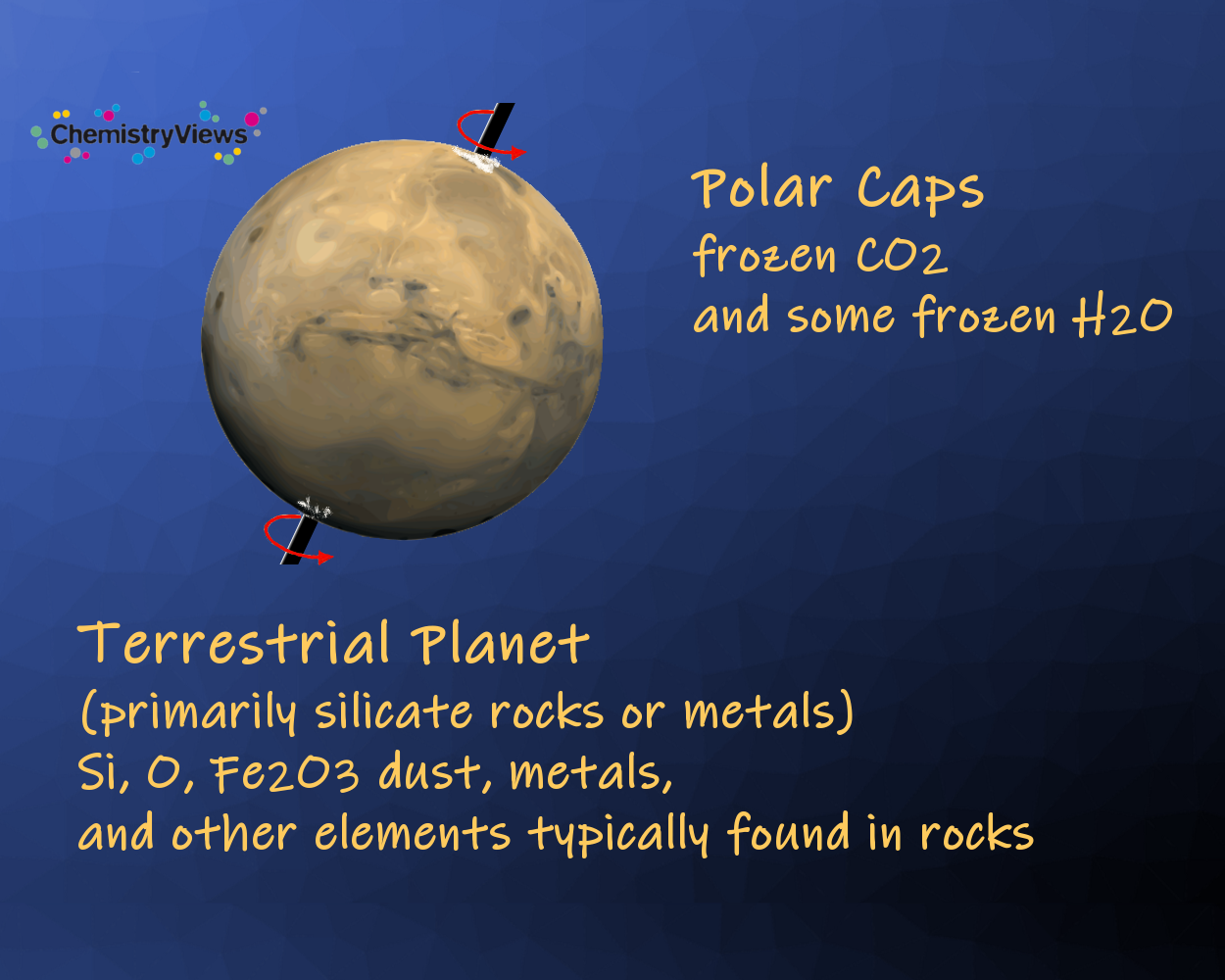 The Inside
NASA's InSight, short for Interior Exploration using Seismic Investigations, Geodesy, and Heat Transport, is a Mars lander that landed on Mars' Elysium Planitia plain north of the Martian equator in November 2018 to study the planet's geologic makeup. It revealed insights into the inner structure of Mars [6–8].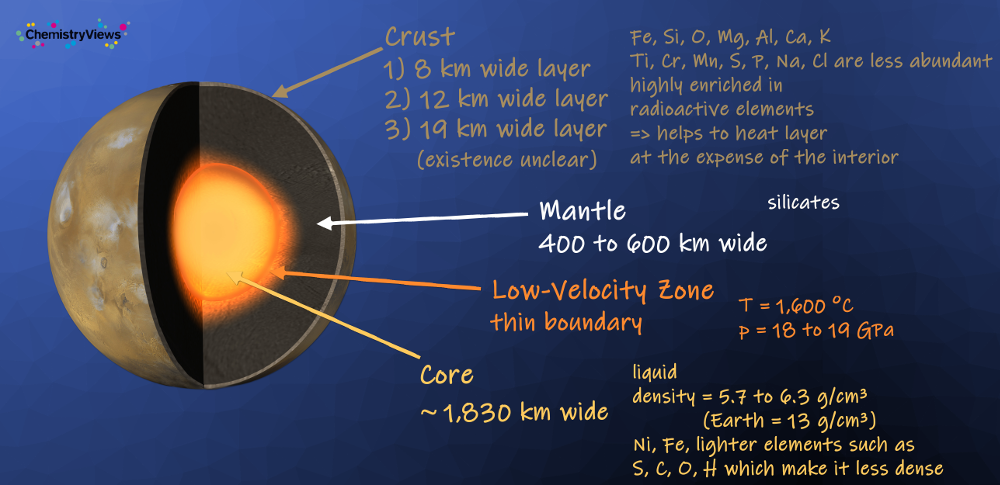 Many exciting questions remain such as: Why did Mars undergo a completely different evolution than Earth? Both were formed from the same starting materials. What transformed the probalbly formerly Earthlike planet into the dusty, dry husk we find today? Why did Mars lose its initially strong magnetic field? Did life evolve on Mars, and is it still around?
References
---
Also of Interest