Lithium-ion batteries (LIBs) are state-of-the-art for commercial applications, but their performance and cost could be further improved, e.g., by changes in manufacturing. The production of LIB electrodes is a complex process, comprised of a series of steps, each affected by a large number of parameters. Determining the effects of each parameter on the resulting electrode microstructure and the battery's performance can be challenging.
The ARTISTIC online calculator, developed by Alejandro A. Franco, Université de Picardie Jules Verne, Amiens, France, and colleagues, allows any user to simulate lithium-ion battery electrode manufacturing in three dimensions, without the need for any coding skills. The tool links several manufacturing parameters and the resulting electrode microstructure. The models used account for three main steps of electrode manufacturing: the slurry phase, drying, and electrode calendering (pictured below).
The platform has a user-friendly interface to navigate the different manufacturing steps, select the manufacturing parameters of interest, and perform the associated simulation. All microstructures generated through the platform are shared among all users, making the platform an open and collaborative database linking manufacturing conditions and simulated electrode microstructures. More than 150 calculations have been already performed.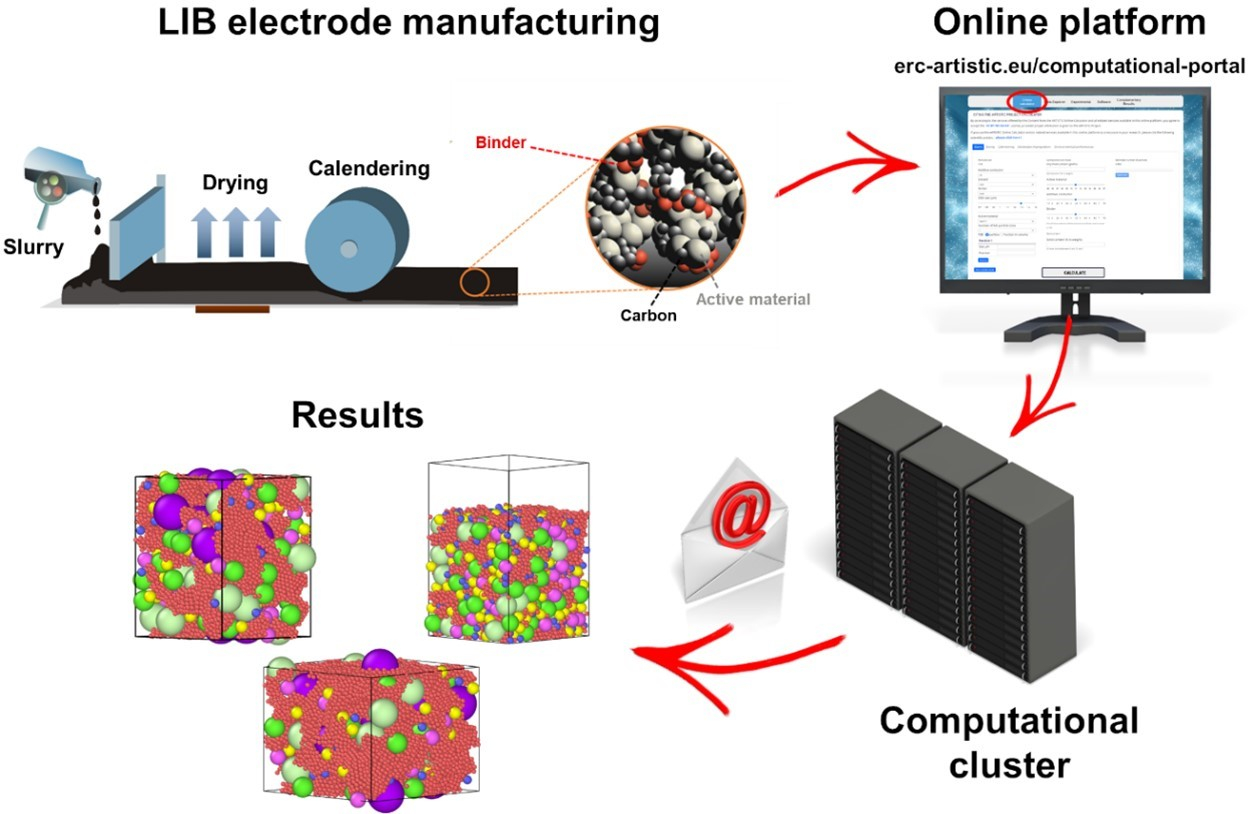 ---
The ARTISTIC Online Calculator: Exploring the Impact of Li‐ion Battery Electrode Manufacturing Parameters Interactively through your Browser,
Teo Lombardo, Fernando Caro, Alain C. Ngandjong, Jean-Baptiste Hook, Marc Duquesnoy, Jean Charles Delepine, Adrien Ponchelet, Sylvain Doison, Alejandro A. Franco,
Batt. Supercaps 2022.
https://doi.org/10.1002/batt.202100324
ARTISTIC Project website