The first entry was on July 19, 1953. The last was on October 16, 1994. 15,065 days.
The Autograph Books
That was the lifespan of Tetsuo Nozoe's autograph books. For over 40 years, this eminent organic chemist – a pioneer in nonbenzenoid and other novel aromatic compounds – asked his friends and colleagues around the world to sign his book. Indeed, the first book eventually became a series of nine volumes, containing thousands and thousands of signatures, chemical structures, drawings, humorous statements, and poetry.
The famous signed, including more than 30 Nobel Prize winners. And the not-so-famous signed in, for Nozoe was a model of collegiality and friendship around the world. Nozoe loved to discuss chemistry with anyone who was interested, even nonchemists!
Three of these entries are shown here, written by E. J. Corey, Albert Eschenmoser, and Ryōji Noyori. Corey signed at least seven times. Noyori five times. Eschenmoser signed as many as his colleague Vladimir Prelog, at least ten times.

Figure 1. Page 444, Elias James "E. J." Corey.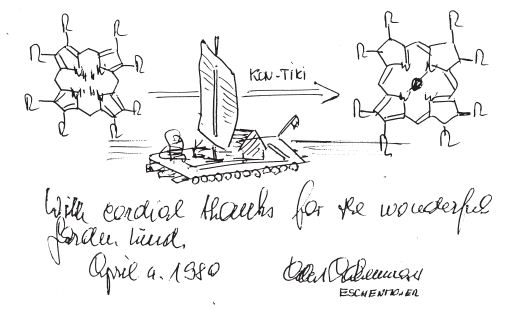 Figure 2. Page 699, Albert Eschenmoser.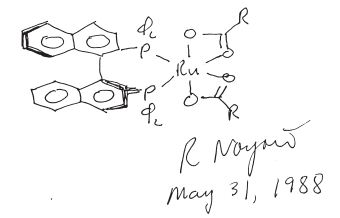 Figure 3. Page 1008, Ryōji Noyori.
Unsolved Secrets
There are also entries which we have not been identified yet. We hope that you can help us with these two signatures, for example, shown below.


Figure 4. Page 89, August 30, 1957, Glasgow, UK.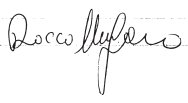 Figure 5. Page 1148, June 1993.
Entire Collection Published as a Wiki
The entire collection will appear in 15 installments in consecutive issues of The Chemical Record, a journal published by Wiley-VCH for the Chemical Society of Japan.
But even more importantly, all nine books will be accessible on a specially designed website, open-access for at least three years. This website will be a wiki – allowing users to add identification information and other notes for each of the autographs. That information will be automatically collected and form a searchable, sortable index by both name and institution. Try it: www.tcr.wiley-vch.de/nozoe/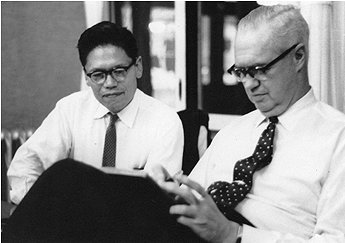 Figure 6. Tetsuo Nozoe with Lord Todd, a Scottish biochemist and 1957  Chemistry Nobel Prize laureate, autographing the book. September 22, 1965.
Specially commissioned essays will accompany each installment. These essays will add flavor and value and be fun to read as well. They include, for example, narratives where chemists reveal the background for their entries in the Nozoe Autograph Books, or how Nozoe planned his trips in an era of no e-mail and hardly any international telephone usage.
You are invited to browse and enjoy the autographs. Please use the website and make entries, identifications, and provide other information. Help us solve some of the mysteries of illegible handwriting! Enjoy!
Dr. Jeffrey I. Seeman is Guest Editor of The Chemical Record and at the Department of Chemistry, University of Richmond, Richmond, Virginia, USA.
Dr. Brian Johnson is Managing Editor of The Chemical Record.
---