What are the Advantages of Genetically Modified (GM) Crops?
The products of plant biotechnology are divided in two traits, according to their benefit: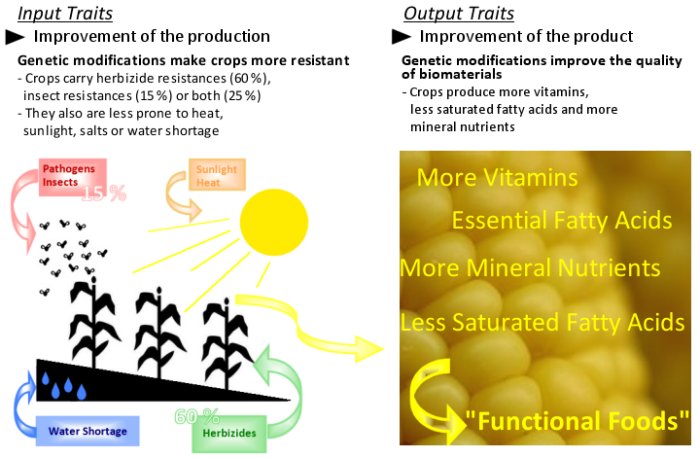 Development in GM Crop Agriculture
Breeding was used during the last thousands of years to optimize agriculture. Because conventional breeding is constituted of the artificial selection of crops with specific properties, it influences the genetic pool of crops. Hence breeding can be considered as a form of genetic modification.
Since the mid-1980s it has been possible to modify the genes of crops in the lab and to specifically introduce desired properties.

Adapted from [3]
How to Make GM Crops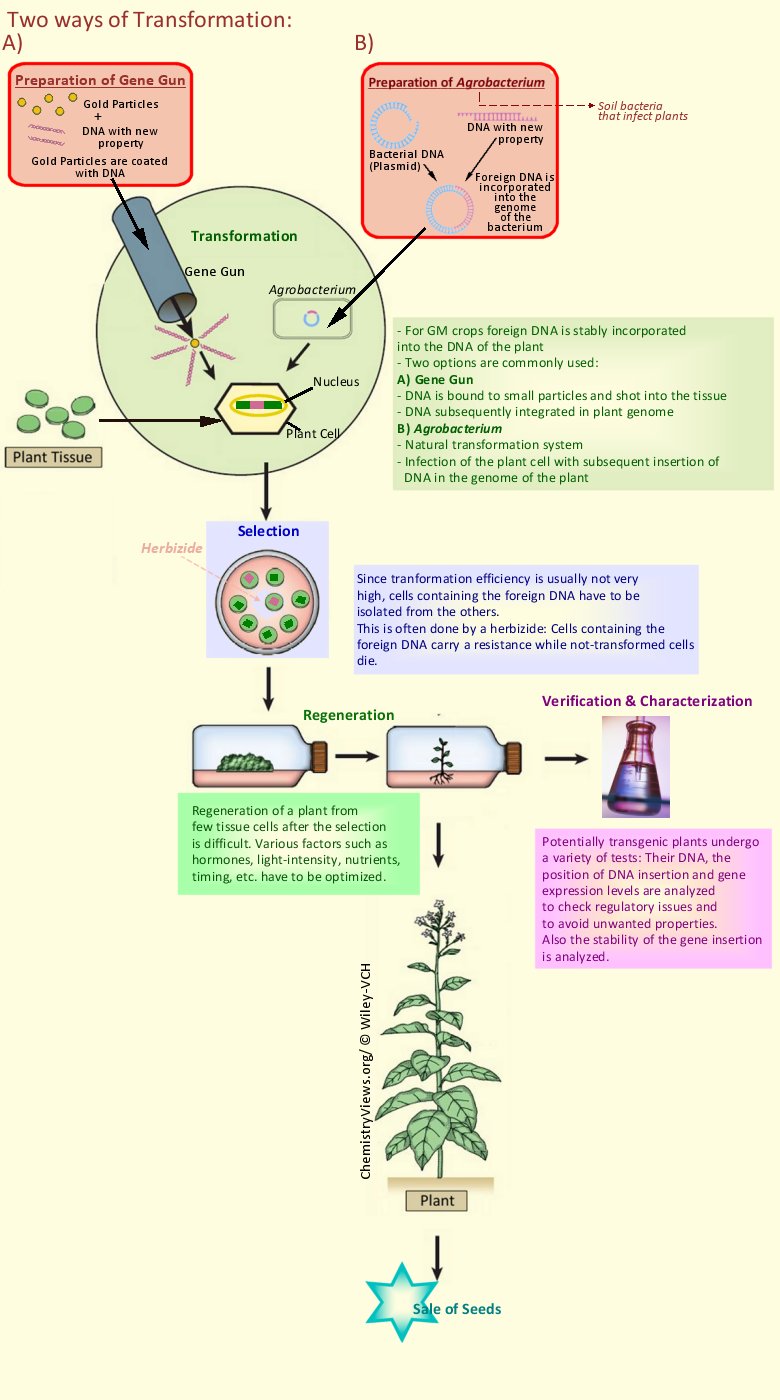 Adapted from [1]
Risks and Questions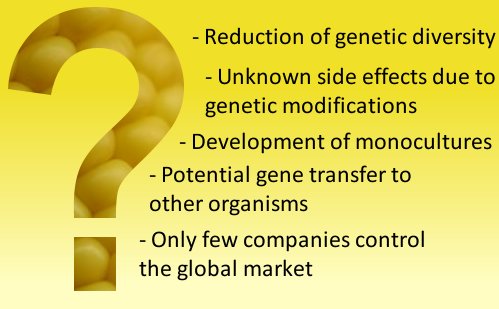 ---
References:
Ulrich Lüttge, Manfred Kluge, Botanik – Die einführende Biologie der Pflanzen, Wiley-VCH, Weinheim, Germany, 2012.
Michael Wink, Molekulare Biotechnologie, Wiley-VCH, Weinheim, Germany, 2011.
German Plant Breeders´ Association – Methods, German Plant Breeders´Association, April 2013.
Also of Interest:

An Introduction to Molecular Biotechnology,
Michael Wink,
Wiley-VCH, Weinheim, Germany, 2011.
ISBN 978-3-527-32637-2