What are the Advantages of Genetically Modified (GM) Crops?
The products of plant biotechnology are divided in two traits, according to their benefit: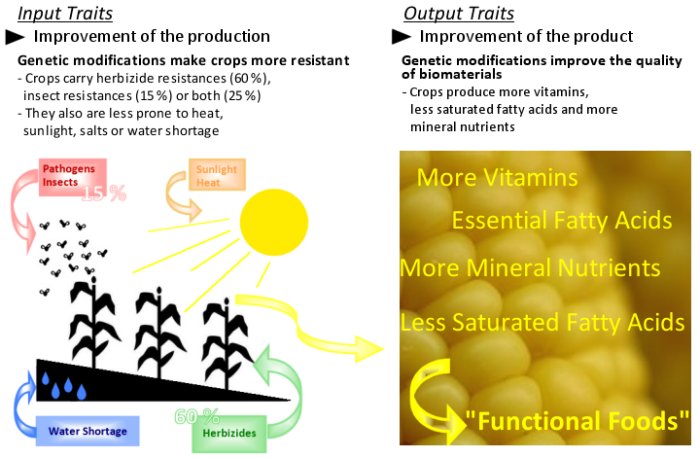 Development in GM Crop Agriculture
Since the mid-1980s it has been possible to modify the genes of crops in the lab and to specifically introduce desired properties.

Adapted from [3]
How to Make GM Crops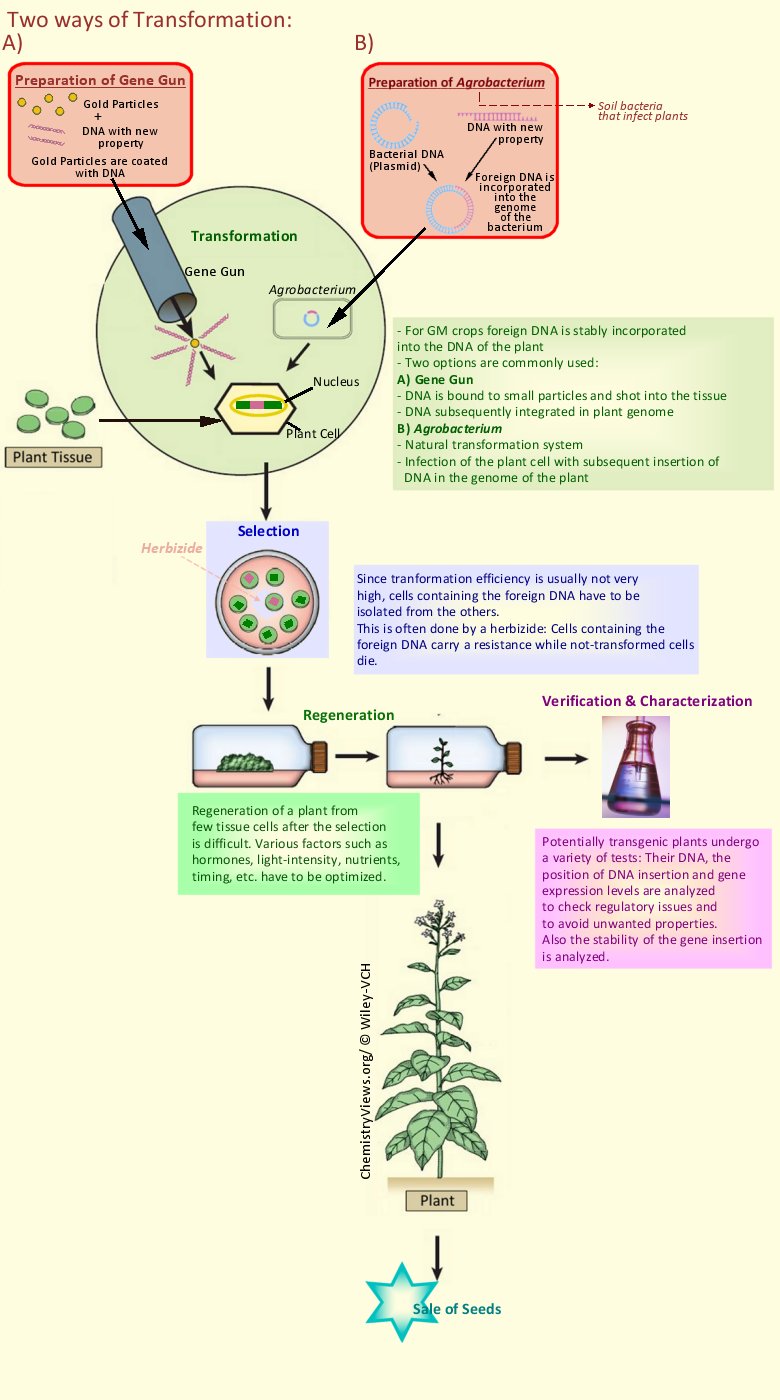 Adapted from [1]
Risks and Questions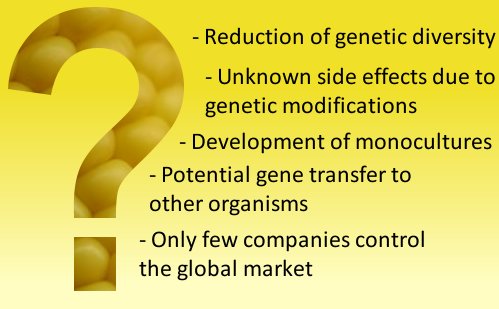 References
Ulrich Lüttge, Manfred Kluge, Botanik – Die einführende Biologie der Pflanzen, Wiley-VCH, Weinheim, Germany, 2012.
Michael Wink, Molekulare Biotechnologie, Wiley-VCH, Weinheim, Germany, 2011.
German Plant Breeders´ Association – Methods, German Plant Breeders´Association, April 2013.
---
Also of Interest

An Introduction to Molecular Biotechnology,
Michael Wink,
Wiley-VCH, Weinheim, Germany, 2011.
ISBN 978-3-527-32637-2