2012 ISI Impact Factors of ChemPubSoc Europe Journals

"The rise of ChemSusChem`s impact factor to 7.475 is further proof of concept for ChemPubSoc Europe`s visionary approach", commented Franco de Angelis, University of L`Aquila, Italy, one of the presidents of ChemPubSoc Europe.
To date 15 national chemical society journals have been merged and relaunched as a suite of globally acclaimed society owned and co-owned journals, as demonstrated by the release of the 2012 impact factors (IFs).

Chemistry – A European Journal, the first ChemPubSoc Europe journal, has maintained an IF close to 6; European Journal of Inorganic Chemistry`s IF has risen against the trend in the field of inorganic chemistry. European Journal of Organic Chemistry's IF development is amazing in that it has grown for the 11th consecutive year.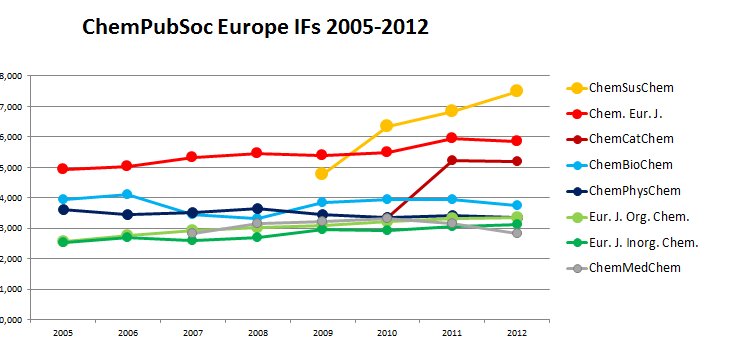 Also the IFs of Angewandte Chemie and Chemistry – An Asian Journal, multidisciplinary sister journals to the family of ChemPubSoc Europe titles, rose again.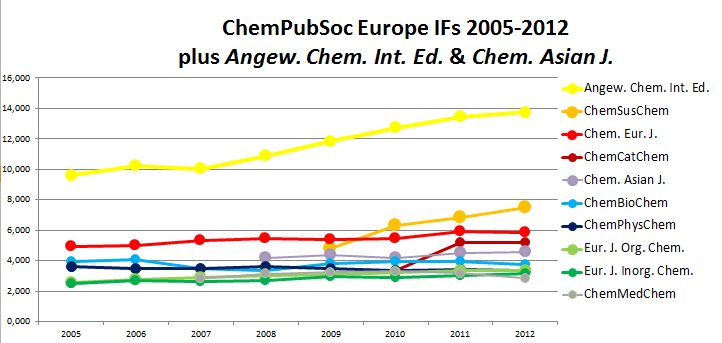 ---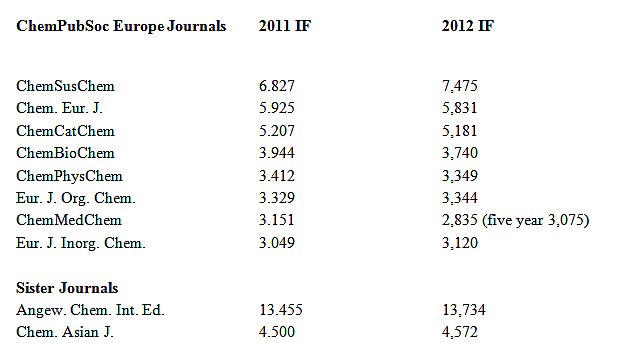 ---