What do radio waves, microwaves, visible light, and X-rays have in common? They are all electromagnetic waves, electric and magnetic fields that oscillate together, perpendicular to each other. They only differ in their wavelengths: While radiowaves can have wavelengths of meters or even kilometers, X-rays reside in the 0.01 to 10 nm range.
With the shorter wavelengths come higher energies, which explains why radiowaves do not damage organisms, yet ultraviolet rays with their shorter wavelength cause sunburn, and X-rays and γ-rays can cause cancer and radiation sickness.
Electromagnetic Waves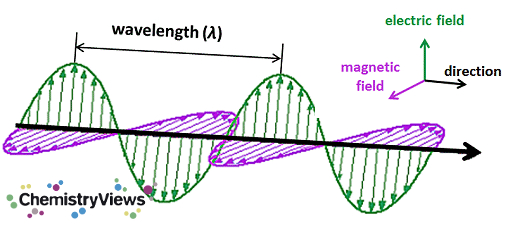 Electromagnetic Spectrum
The electromagnetic spectrum includes all types of electromagnetic radiation, classified and sorted by their wavelength. The wavelength is inversely proportional to the frequency and the energy of the radiation.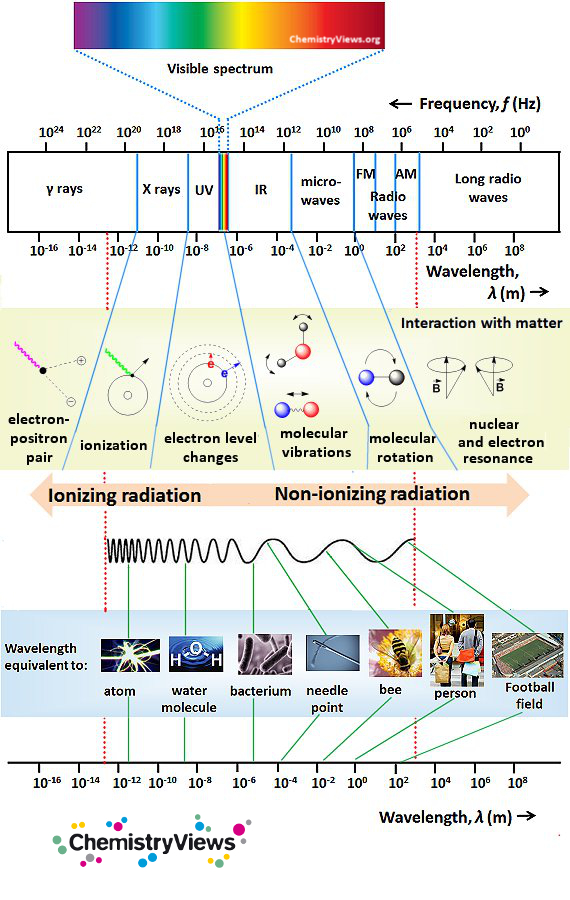 Discovery of Electromagnetic Radiation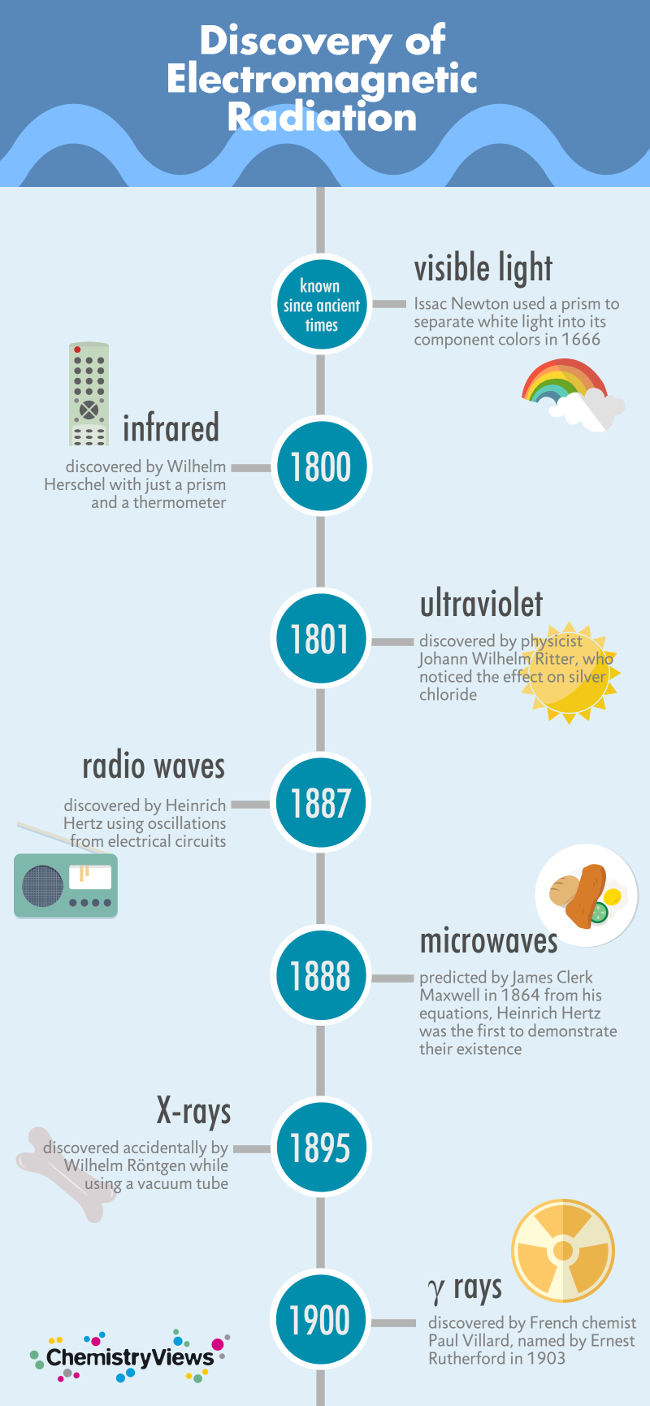 Reference
---
Also of Interest
International Year of Light 2015 (IYL 2015)
A global initiative adopted by the United Nations to raise awareness of how optical technologies promote sustainable development and provide solutions to worldwide challenges in energy, education, agriculture, communications, and health.
The Future of Lighting,
Jörg Meyer, Frank Tappe, Nico Schmidt,
ChemViews Mag. 2015.
DOI: 10.1002/chemv.201500033
New challenges for materials research due to the second semiconductor revolution
Snapshot of Light as Both a Particle and Wave,
Vera Koester,
ChemViews Mag. 2015.
DOI: 10.1002/chemv.201500036
Can an image capture the dual behavior of light?