During the last 18 years the global area of biotech crops increased more than 100-fold to 175 Million Has. 27 countries planted biotech crops in 2013. The US continues to be the largest producer of biotech crops, followed by Brazil and Argentina [1].

Total Increase of Biotech Crops Worldwide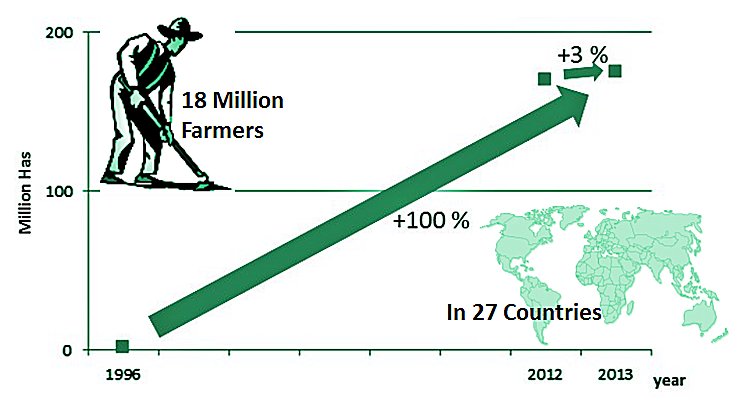 Top 5 Countries Planting Biotech Crops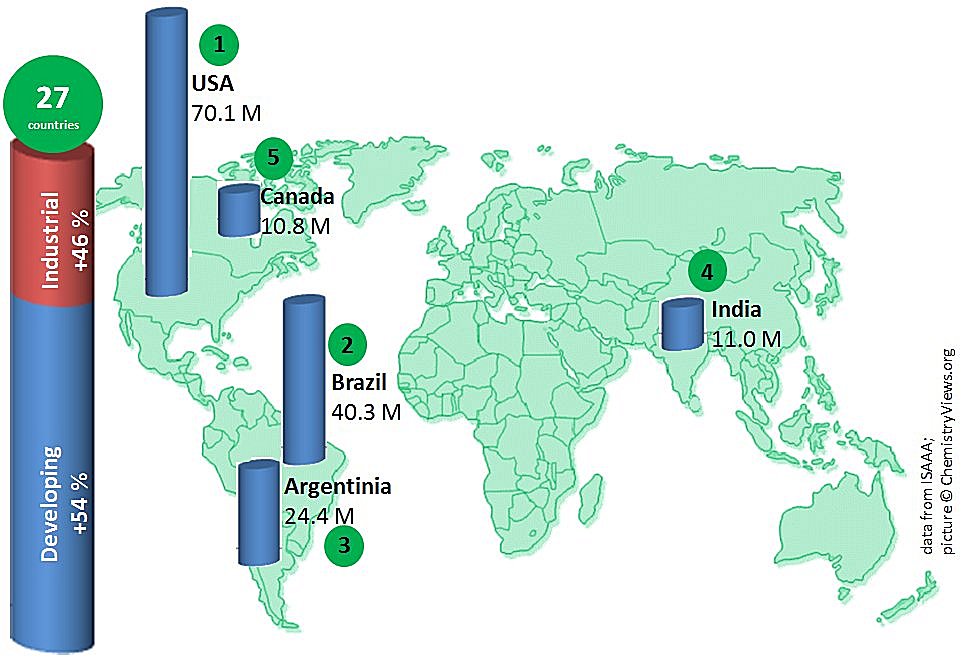 Adoption by Crop (% of Global Biotech Planting)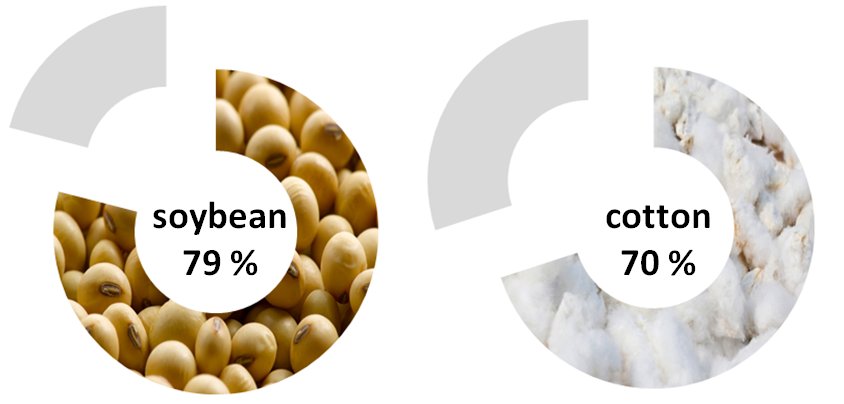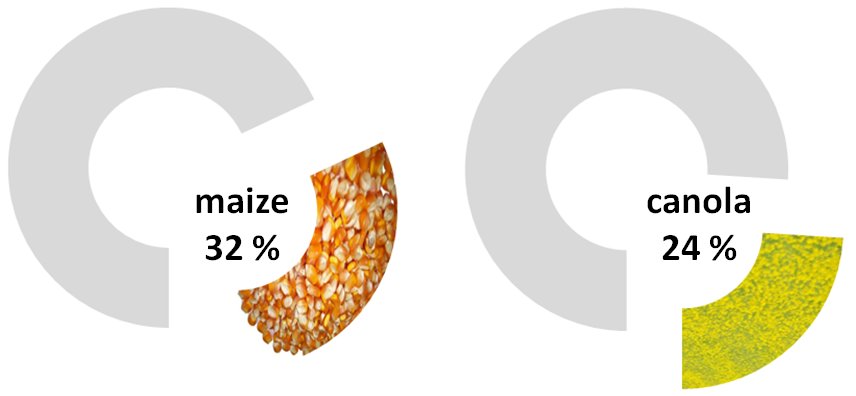 ---
Reference
[1] C. James, 2013 ISAAA Report on Global Status of Biotech/GM Crops, International Service for the Acquisition Of Agri-biotech Applications (ISAAA), 2013.
Also of interest: