To many, sustainability and cosmetics are two terms that do not sit well together. Indeed, at a recent summit my company organized, one environmentalist questioned the term 'sustainable cosmetics'. He remarked, 'is it me, or does no one else see this as the elephant in the room … how can you call vanity products like cosmetics sustainable?' Whilst he was not entirely right, he had a point. Human consumption is far exceeding the rate of replenishment of the planet's resources. Should the Earth's resources not be re-directed to more meaningful products than cosmetics?
The role of cosmetics in society is often understated. Many products like soaps, shampoo, and toothpaste are an essential part of basic hygiene. Other products, such as sun care creams and rash lotions, play an important role in skin protection and health. Even make-up products like mascara and foundations contribute to society by raising the confidence and improving well-being of the wearers. Going back to ancient civilizations like that of the Egyptians, dyes were used as lipsticks and oils as fragrances. Thus, cosmetics have been and always will be an integral part of human society.
How Sustainable is the Cosmetics Industry?
However, how sustainable is the cosmetics industry? How is the cosmetics industry meeting the sustainability challenge compared to other industries? Some maybe surprised to know that it is doing fairly well. Cosmetic and cosmetic ingredient firms are regularly featured in green lists of global enterprises.
Seven cosmetic companies were listed in Ethisphere Institute's 2014 World's Most Ethical (WME) Companies list. Cosmetic companies on the WME list were L'Oreal, Shiseido, Colgate-Palmolive, Henkel, Natura Brasil, Kao Corporation, and Kimberley-Clark. Another study by Corporate Knights listed the 100 most sustainable corporations in the world; Natura Brasil, L'Oreal, Johnson & Johnson, and Unilever were listed in the top 100 this year. The Corporate Knights methodology involves evaluating corporations on a number of environmental, social and governance performance measures.
When looking at sustainability, cosmetic companies are mostly focusing on environmental aspects. In the context of the Brundtland Commission (unites countries to pursue sustainable development together) there are three pillars of sustainability. Figure 1 shows the various ways cosmetic and ingredient firms are addressing their environmental footprints. Most attention is going to raw material sourcing, green formulations, and packaging. Some companies have started to track water, energy and resource use, as well as consider operational efficiency.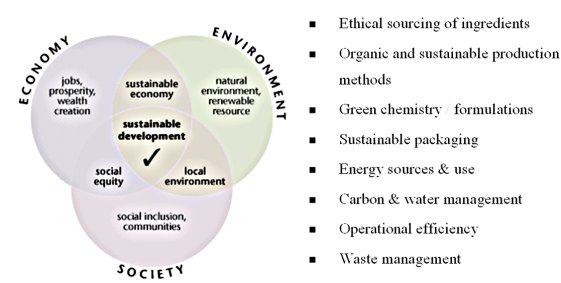 Figure 1. The ecological aspects of sustainability.
Source: Sustainable Cosmetics Summit (Organic Monitor)
When considering social impacts, ethical sourcing and fair trade practices are common. Some companies, like Avon and Grupo Boticario, have set up foundations to promote good causes. Few have gone further and invested in equitable customer-supplier relationships and social investment. The one area that needs most attention is the economic impact: indeed, not many companies could respond to the question: "how is your company having a sustainable economic impact?"
One reason is that many equate economics with profits – a term not commonly associated with sustainability. However, there are many ways companies can address their economic impacts. One way is to distribute profits with stake-holders – and not just share-holders.
The growing complexity of sustainability, including practical approaches to address environmental, social, and economic impacts will be discussed in an upcoming Sustainable Cosmetics Summit held in Paris, 24–26 November 2014.
Natural & Organic Cosmetics
Natural & organic cosmetics have benefited from the sustainability trend. Such products contain natural and organic plant-based ingredients and avoid synthetic chemicals, including parabens, phthalates, sodium lauryl sulphate, etc. As shown in Figure 2, the global market for natural & organic cosmetics has increased from less than US $1 billion in the mid-1990s to US $9.1 billion in 2011. Sales had reached US $10.4 billion in 2013.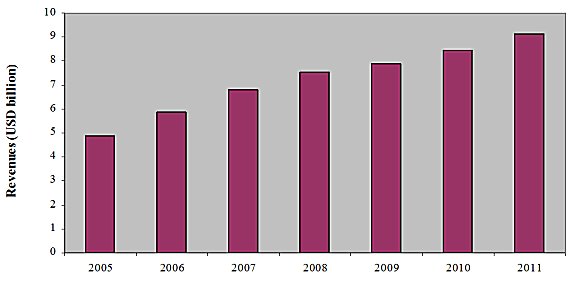 Figure 2. Growth of the Natural & Organic Cosmetics Market.
Source: Global Market for Natural & Organic Cosmetics (Organic Monitor)
Although the major reason why consumers buy such products are health and safety concerns, sustainability has contributed to the success of these products. In 2005, there was high consumer demand for natural & organic cosmetics; however, few products met consumer expectations as brands grappled with formulation issues. Natural & organic cosmetics failed to meet many consumer expectations because of performance and aesthetic issues. Many raw materials – especially alternatives to synthetic preservatives, emulsifiers, and surfactants – simply did not exist. The alternative materials that were present could not meet the functionality of their synthetic counterparts.
Growing Array of Green Ingredients
As sustainability rose on the corporate agenda, cosmetic and ingredient companies invested in green formulations. A growing array of green ingredients eventually became available to formulators. This development encouraged innovation, expanding the range of natural and organic cosmetics in the marketplace. Furthermore, the quality and performance of products improved as more green ingredients became available. All large specialty chemical companies now have natural/organic cosmetic ingredients in their portfolios. A decade earlier, such companies were disinterested in this 'niche segment' with most raw materials supplied by small natural ingredient firms.
The availability of green raw materials from large chemical firms like BASF, Evonik, and Rhodia encouraged large cosmetic firms to develop natural and organic cosmetic lines. Almost all such firms now have natural and organic lines. Johnson & Johnson introduced a dedicated range of natural personal care products for babies and children under the Johnson's Natural brand in 2010. In Europe, companies like Beiersdorf, Unilever, Henkel and Garnier are also marketing natural/organic products under established brand names.
Many large cosmetic companies have introduced natural & organic cosmetic lines as they have a lower environmental impact than conventional products. Natural & organic cosmetics tend to avoid synthetic ingredients, having a lower carbon footprint. They also tend to use green chemistry in processes, and involve sustainable production methods. Indeed, for some cosmetic companies 'the easiest way to go green' is to develop natural/organic lines.
New Book: Sustainability – How the Cosmetics Industry is Greening up
This article has been prepared by taking excerpts from this first-ever book on sustainability in the beauty industry. The first edition is edited by Amarjit Sahota and is published by John Wiley & Sons. It is available for purchase here.