All species of the genus capsicum are very popular food ingredients in most parts of the world.
The biochemistry of bell pepper and chilli has many surprises to offer. The brilliant red color is based on the "paprika ketones," compounds that only capsicum can synthesize. The extraordinary pungency, which many humans enjoy so much, is due to capsaicin and dihydrocapsaicin, which are also compounds that only capsicum can produce.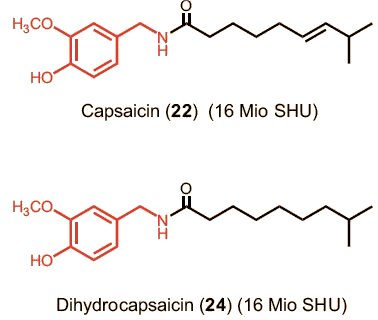 After analyzing capsicums' unique and outstanding chemistry, we should enjoy peppers, chillies, Jalapeños, and Habaneros definitely with more respect because of their chemical achievements.
---