Arlette Itken-Fuder, Associate Editor of the European Journal of Inorganic Chemistry (EurJIC) attended the Italian Inorganic Chemistry Congress in Trieste and reports for ChemViews:
Città della scienza … The city of science … Trieste is well known for its scientific institutions that attract great numbers of students from all over the world. It had been love at first sight the first time I had been to Trieste seventeen years ago, so I was delighted when I found out that the 38th National Congress of the Inorganic Chemistry Division of the Italian Chemical Society (SCI) was being held there this year and I was going to attend.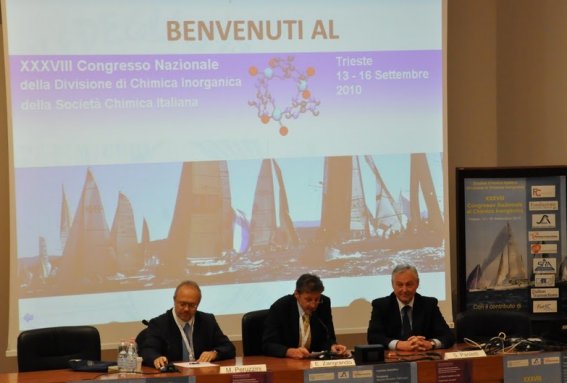 The president of the scientific committee was Dr. Maurizio Peruzzini (left), and Prof. Ennio Zangrando (middle) was the president of the organizing committee. Honorary presidents of the committee were Professors Mauro Graziani and Lucio Randaccio.
Among the many interesting talks, there were four plenary lectures by internationally renowned experts:
| | |
| --- | --- |
| | Luisa De Cola, University of Münster, Germany, gave a talk entitled "Luminescent metal complexes and their soft and crystalline assemblies". |
| | Graham Hutchings, Cardiff Catalysis Institute, UK, talked about "Catalysis with gold and gold-palladium nanoparticles". |
| | Bernhard Lippert, University of Dortmund, Germany, gave a talk entitled "Versatile molecular architectures from nucleobases and metal ions". |
| | Andrew Weller, University of Oxford, UK, talked about "Unravelling the mechanism of transition metal catalyzed amine-borane dehydrocoupling using rhodium phosphine fragments". |
In addition, there were two special plenary lectures: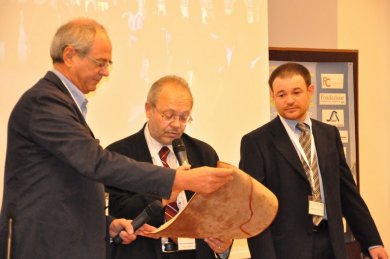 Stefano Zacchini, University of Bologna, Italy, (right), holder of this year's Nasini prize, gave a talk entitled "Developing a molecular approach towards metal nanoparticles using metal carbonyl clusters", pointing out the two major ways in which metal carbonyl clusters could contribute to nanoscience and nanotechnology:
(i) at the molecular level, to construct molecular wires, nanocapacitors, charge-transfer materials, and
(ii) as precursors of various metal nanostructures, which can be useful in applications such as printable metals, magnetic nanoparticles, and heterogeneous catalysts.
Vincenzo Balzani, University of Bologna, Italy, who is one of the most eminent Italian scientists and a world-acclaimed expert on the implementation of solar energy as a sustainable source, gave a plenary lecture entitled "Energy for a sustainable world", which was open to the public. It delivered the message that each individual should act as if their actions would make a difference, because they actually do.
There were also five keynote lectures, including one in which a young researcher, Federica Garau, University of Padova, Italy, presented the results on the "Design, synthesis and characterisation of polyfunctional coordination polymers" in her recently completed PhD thesis. Maurizio Peruzzini, Istituto di Chimica dei Composti OrganoMetallici, Florence, Italy, presented her an award for the best thesis (pictured below).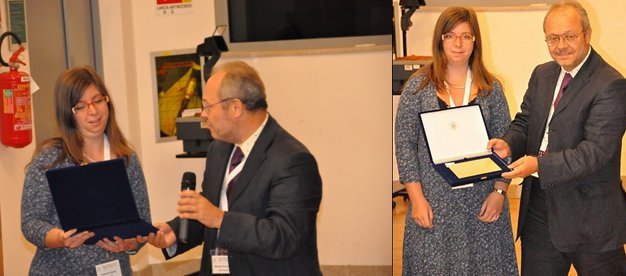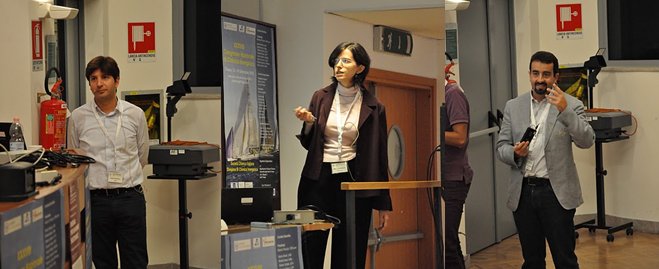 The questions and discussions that started during the sessions continued at the coffee breaks or over lunch, which, I am sure, formed the basis for further collaboration and provided new inspiration.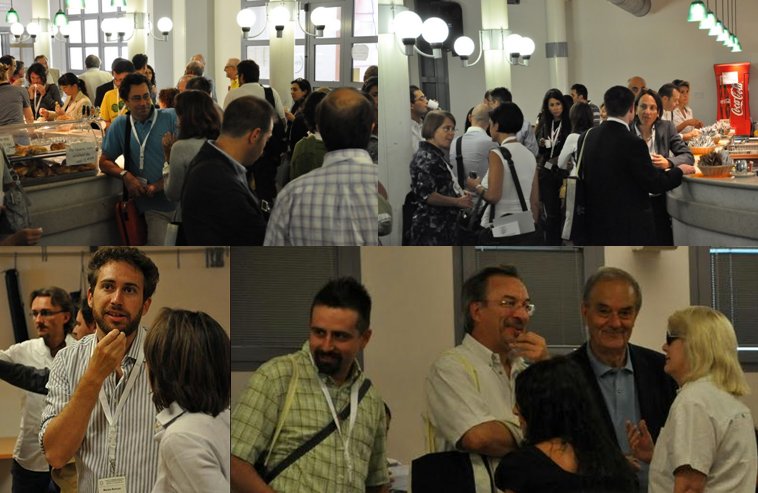 The welcome reception and social dinner, in addition to providing recreation and entertainment, were good opportunities for scientists to get to know each other and exchange ideas.

According to Maurizio Peruzzini (right), President of the Inorganic Chemistry Division of the Italian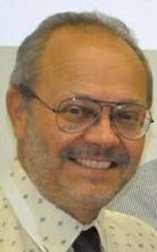 Chemical Society and member of the Editorial Board of EurJIC, the conference clearly confirmed that the Italian community of inorganic chemistry is quite vital in each of its areas including materials, bioinorganic, organometallic/catalysis, supramolecular). "The distinguished foreign plenary speakers had also an important part in the success of the conference."
Furthermore, he highlighted the importance of giving poster prizes to young scientists: "I think that the certificate that goes with the poster prize may often represent one of the first significant steps in the carrier of a young researcher."
EurJIC awarded two poster prizes, each comprising a book and a one-year complimentary subscription.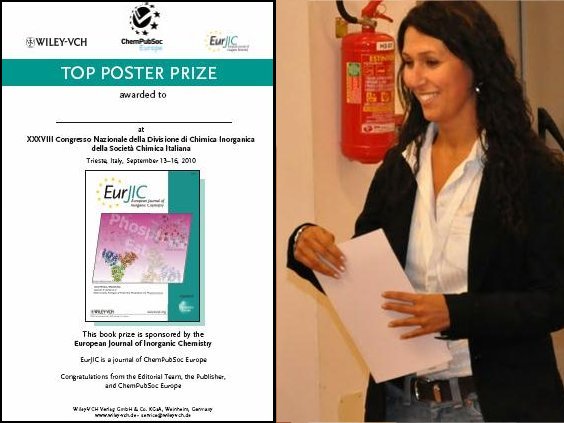 Elisa Moretti, University Ca' Foscari of Venice, Italy, recieves one of the EurJIC poster prizes.
Next year's meeting will be held in Lecce in the southernmost part of Italy, which has a splendid monumental baroque area. As 2011 is the Intenational Year of Chemistry, the SCI has decided to celebrate by holding its general conference, in which the delegates of all the Divisions will jointly participate. This is in exception to their usual triennial sequence, coming only two years after the Sorrento meeting in 2009.
All in all, the 38th National Congress of the SCI's Inorganic Division was a highly successful and exciting conference full of enjoyable events and lively discussions, and my stay seemed too short, as I enjoyed the view of Piazza Unità d'Italia from Molo Audace on my last evening there.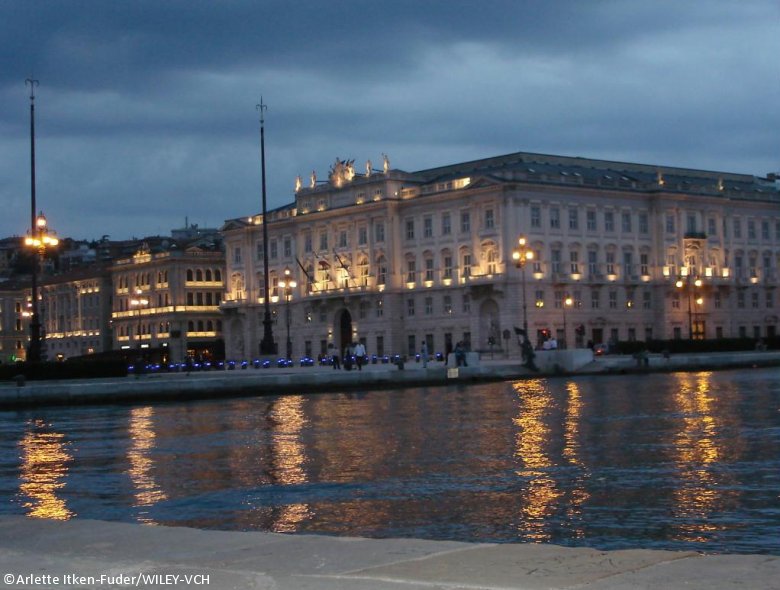 ---