Summer is in full swing in many parts of the world, and what could be more refreshing than a swimming pool on a hot day? However, both swimmers and the environment can contaminate the pool, for example with algae spores, bacteria, viruses, fungi, or bodily fluids. Chlorinating agents are commonly used to keep the pool clean and sanitary. But how do they work? Find out below.

Chlorinating a Pool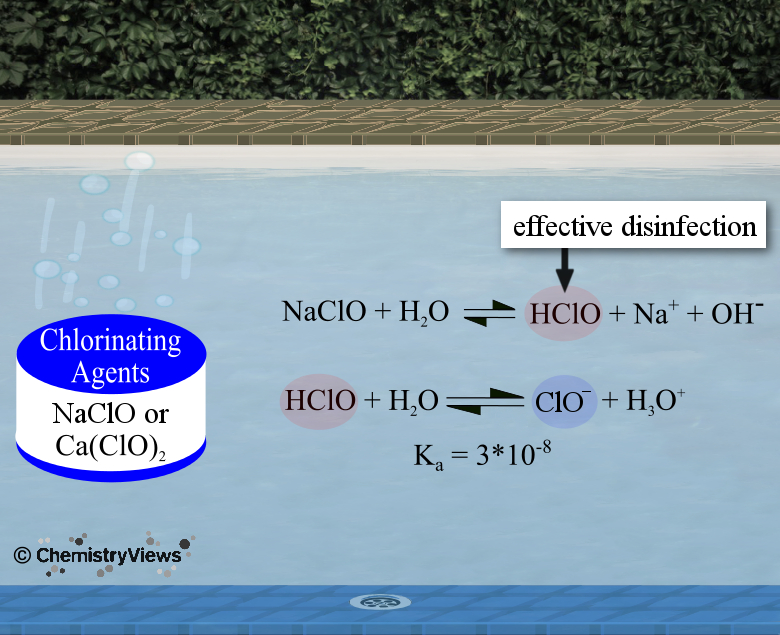 Another chlorinating agent is trichloroisocyanuric acid.



In comparison to the inorganic salts described above, it gradually releases HClO and contains no Ca which increases the water hardness and can lead to mineral deposits. However, cyanuric acid concentration in the pool will build up, requiring dilution by draining and refilling the pool.
pH of Pool Water

Function of Chlorination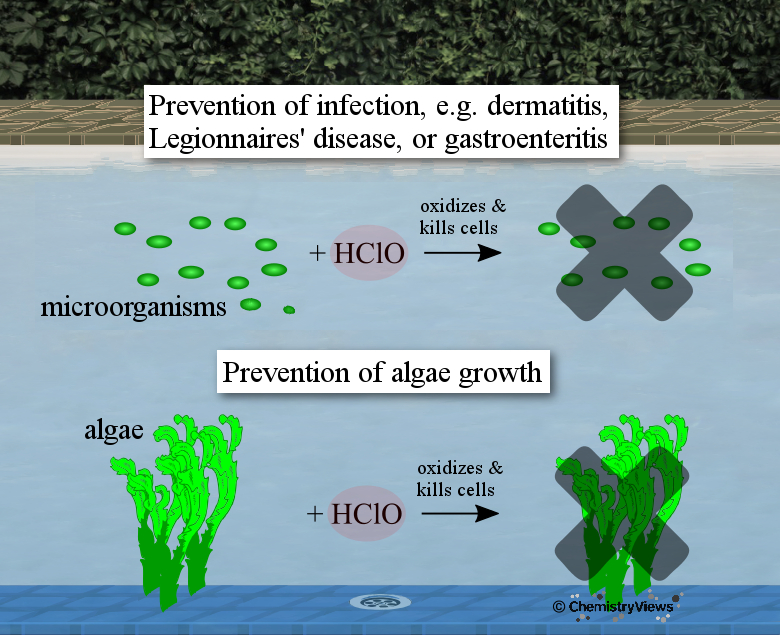 Smell of a Pool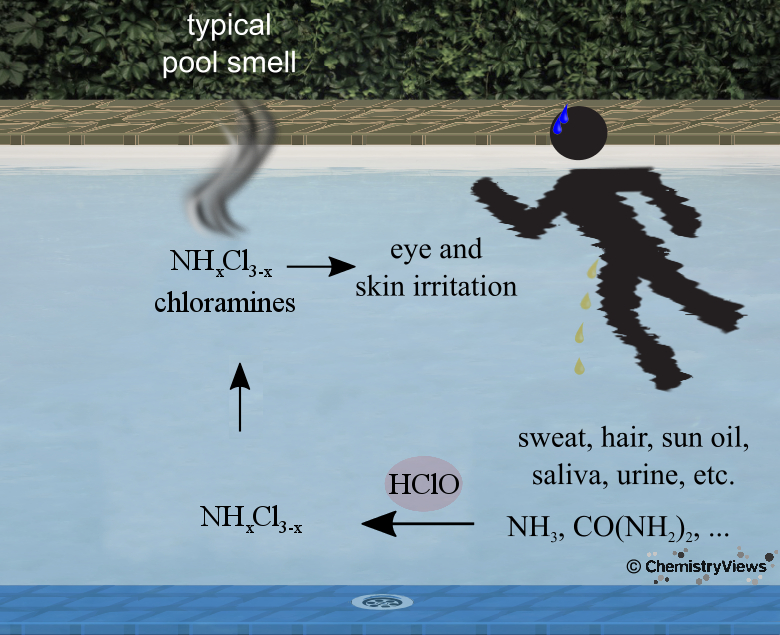 Effect of Sunlight on Chlorination
HClO is unstable in sunlight. Cl– is ineffective for disinfection. Isocyanuric acid is added to stabilize the chlorine levels. It reacts in water with HClO to dichloroisocyanuric acid, which acts as a reservoir for HOCl.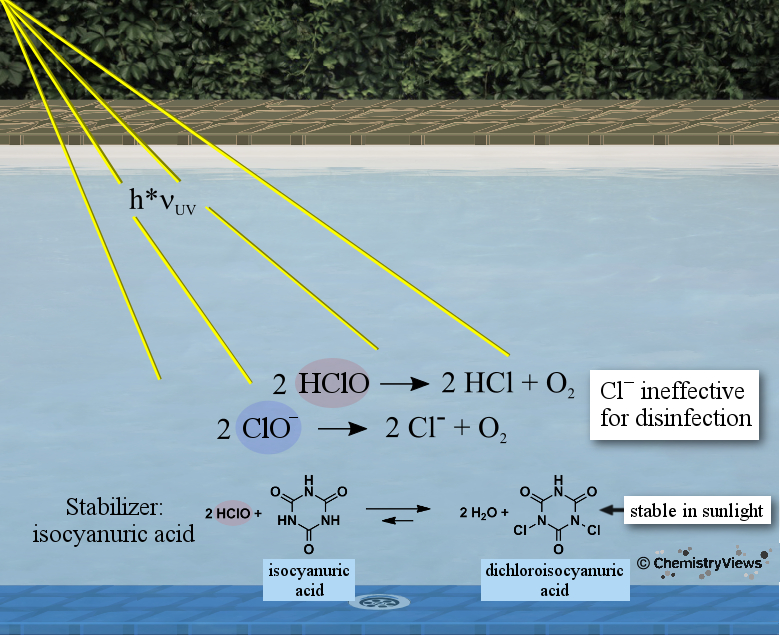 ---
Sources
Chlorine: Principles and Industrial Practice,
Peter Schmittinger (ed.),
Wiley-VCH, Weinheim, 2007.
DOI: 10.1002/9783527613380
Photolysis of aqueous free chlorine species (HOCl and OCl–) with 254 nm ultraviolet light,
Yangang Feng, Daniel W Smith, James R Bolton,
Can. J. Civil Eng. 2007, 6, 277–284.
DOI: 10.1139/s06-052

Also of Interest