Vote how much you like the jokes below and submit your own if you like. Your joke will be added to the form tomorrow.
The person who submitted the joke with the most votes will receive a copy of the book Molecules that Changed the World.
We will decide on September 3rd. → The winner has been choosen.
The voting is closed. There will be a new voting starting July 25, 2013.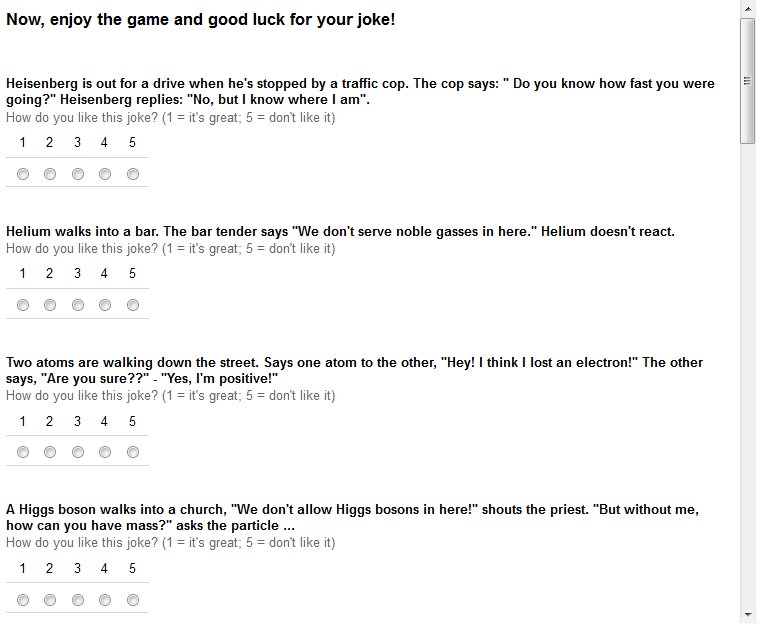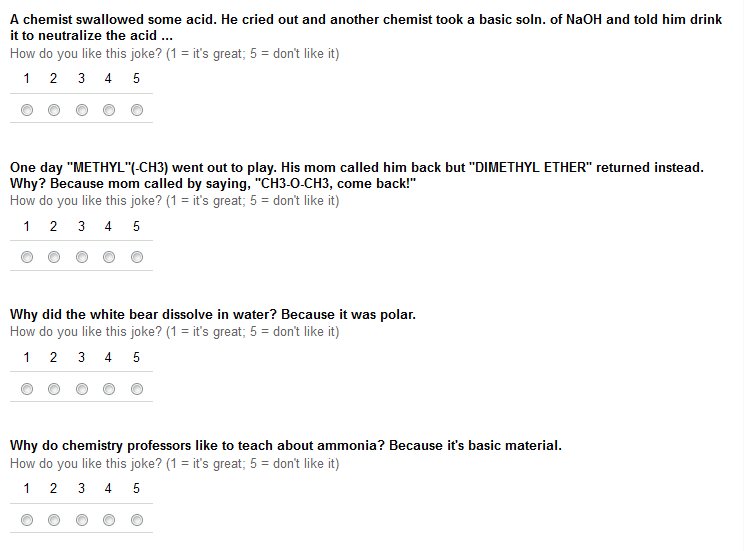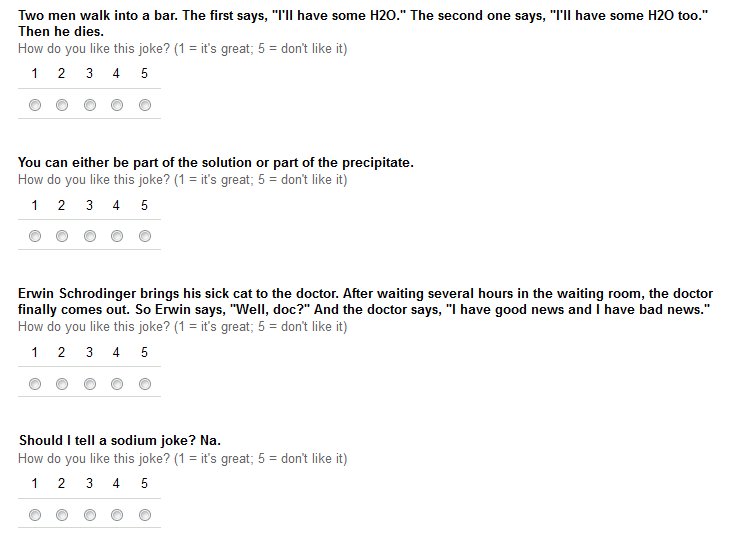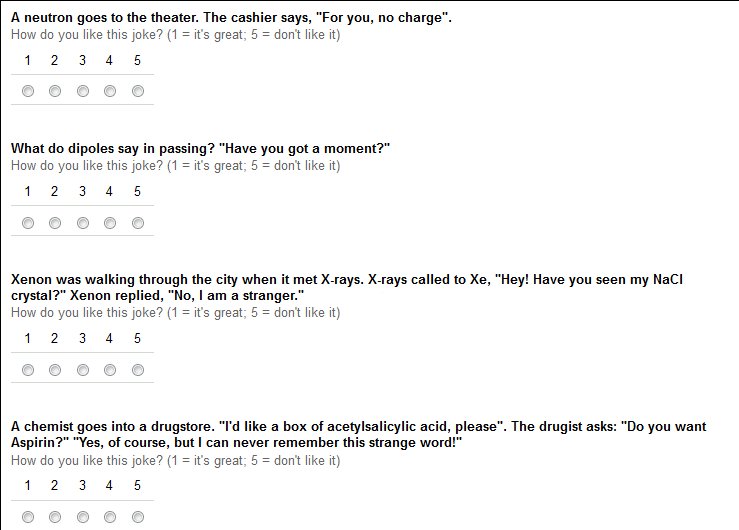 ---