Novartis is pleased to announce the 2013 recipients of the Novartis Early Career Award in Organic Chemistry
Professor Nicolai Cramer, EPF Lausanne, Switzerland
Nicolai Cramer earned his Ph.D. in 2005 in the group of Professor Sabine Laschat at the University of Stuttgart. After a stay with Professors Michio Murata and Sumihiro Hase at Osaka University he joined the group of Professor Barry M. Trost at Stanford University as a postdoctoral fellow. In 2007, he started his habilitation at the ETH Zürich associated to Professor Erick M. Carreira and in 2010 took his current position at EPF Lausanne. Professor Cramer has made major contributions to the field of  enantioselective metalcatalyzed transformations and has been a pioneer in the development of catalytic methods for selective functionalization of relatively inert C–H and C–C bonds.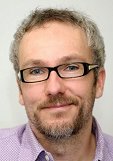 Professor Daniel Rauh, Technische Universität, Dortmund, Germany
Daniel Rauh earned his Ph.D. in 2002 from Phillips-Universität Marburg working with Professor Gerhard Klebe. Later that year he spent time as a Research Fellow at the Genomics Institute of the Novartis Research Foundation (GNF) in San Diego. His postdoctoral studies began with Professor Milton Stubbs at Martin-Luther-Universität Halle-Wittenberg and then with Professor Kevan Shokat at the University of California, San Francisco. Professor Rauh started his independent career at Dortmund in 2006 and has made truly innovative contributions to the field of chemical biology in the development of high-throughput assay methodologies for the identification of allosteric kinase inhibitors, and in the creative design of functional probes for targeting proteins and dissecting oncogene dependencies.
The Novartis Early Career Award in Organic Chemistry is presented annually to outstanding scientists within 10 years of having established an independent academic research career, in the areas of organic or bioorganic chemistry in the broadest sense. Two winners are identified, from the Global Research community, each of whom receives an unrestricted research grant.
Past Awardees
2012 Sarah E. Reisman and Corey R.J. Stephenson
2011 David Chen and David Spiegel
2010 Karl Gademann and Jin-Quan Yu
2009 Christopher J. Chang and Magnus Rueping
2008 Matthew J. Gaunt and Jeffrey S. Johnson
2007 Lukas J. Goossen and Anna K. Mapp
2006 Armido Studer and F. Dean Toste
2005 Benjamin List and Dirk Trauner
2004 J. Stephen Clark and Jonathan P. Clayden
2003 Thorsten Bach
2002 Bernhard Breit and Thomas Carell
2001 Tim Donohoe
2000 Andrew Miller
1999 Alan Armstrong
1998 Mark Bradley
---
Sponsored content is not written by and does not necessarily reflect the views of ChemistryViews's editorial staff.